New numbers: Kyrsten Sinema ahead in U.S. Senate race vote count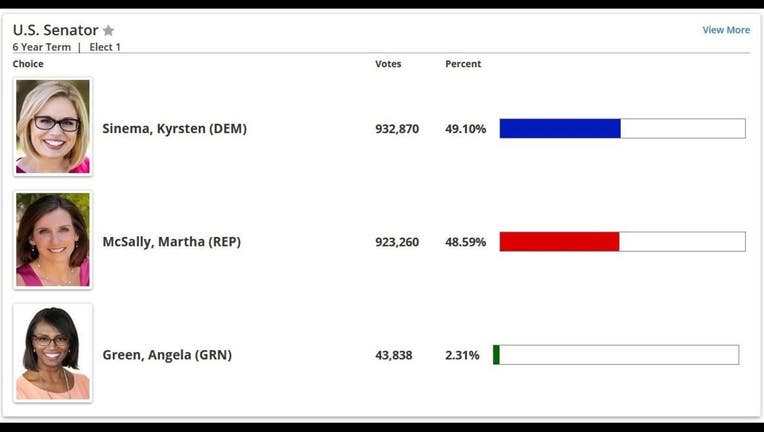 article
PHOENIX (KSAZ) -- New numbers from the Arizona Secretary of State's office shows an extremely tight Senate race, as of Thursday afternoon.
According to the latest numbers that were made available at around 6:00 p.m., Democratic candidate Kyrsten Sinema is in the lead with 932,870 votes (49.10%), and GOP candidate Martha McSally in 2nd place, with 923,260 votes (48.59%).
>>Mobile app users: Click here for election results
The Green Party candidate, Angela Green, has 43,838 votes (2.31%). Green withdrew from the race prior to Election Day.
From 5:00 p.m. to 6:00 p.m., Sinema's lead grew by 7,504 votes.
Sinema and McSally are battling for Jeff Flake's Senate seat. Flake is leaving the Senate at the end of the current legislative term.
This is a developing news story. Stay with FOX 10 for continuing coverage.