PD: Suspect dead, 2 officers and 2 women injured in shooting near 28th St and Roeser Road
PHOENIX - Phoenix Police are investigating an officer-involved shooting where one person has died and four people have been injured, including two officers.
The shooting happened in the early morning hours on Sunday near 28th Street and Roeser Road.
Phoenix Police investigators have been at the scene since Saturday night and describe what is a lengthy and intensive investigation that will take time to determine exactly what happened. 
Police say one of their officers was shot and taken to the hospital in stable condition, two female victims were shot and taken to the hospital in critical condition, a male suspect was also shot and in extremely critical condition before he died and another officer was bitten by a K-9 during what police describe as a chaotic scene.
Police identified the suspect as 32-year-old Michael Austin.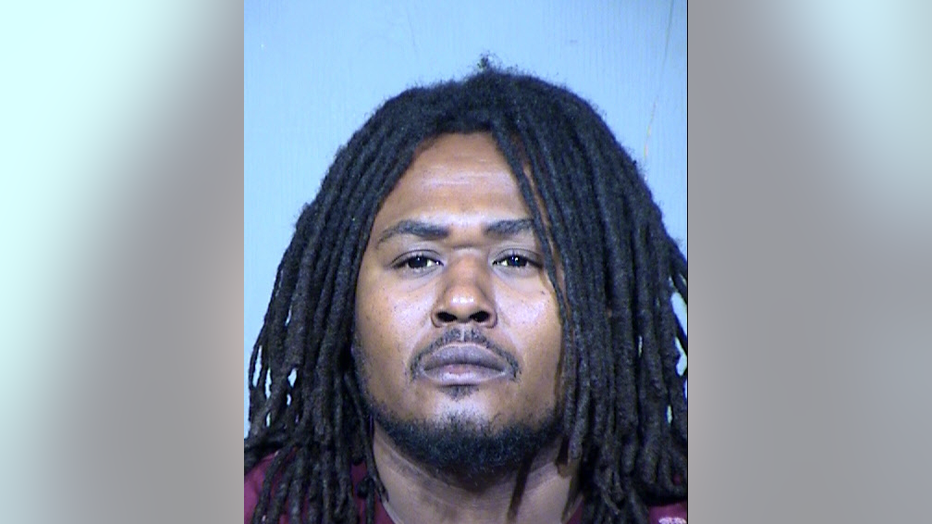 Police say the officer who was bitten by a K-9 has been released from the hospital, and the other officer and two women are still seeking treatment. 
Police say the initial call came in around 11:30 p.m. Saturday for shots being fired inside a home. Officers responded to the home to find that two women were not being allowed to leave and were being threatened by Austin. They worked for several hours to negotiate with the suspect but saw his threats escalate.
Police say an officer witnessed Austin fire his weapon and fired at him. As officers approached the front door Austin could still be seen with a weapon near the victims moving toward the front of the house. Officers fired at Austin and then entered the home. 
Police did not call what happened at the home a hostage situation. Investigators confirmed the Austin did die, and the two officers and female victims are expected to recover. 
A family member has told FOX 10 that the suspect in the incident was one of the victim's son, and no one saw it coming.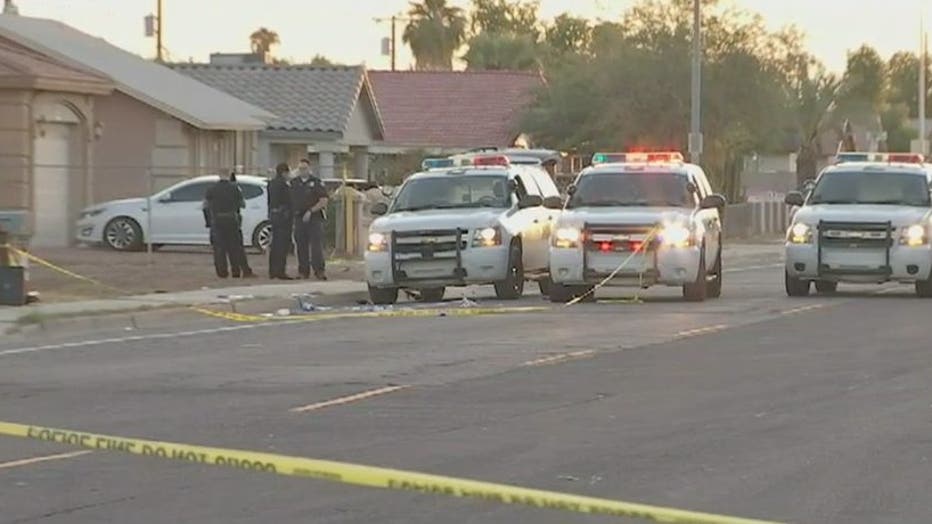 "I'm sorry to hear that it was the family that it was in, that it happened to because we know them very well, and we just know that they've always been harmless," said Diana Shields, a family friend of the victims.
A neighbor said one of the victims is known as "Ms. Austin".
"She was a good person, and if you'd seen her, everybody has respect for Ms. Austin. Everybody," said Troy Chestnut.
Described as a volunteer who loved helping the youth and going to church.
"She talked to the young people about church and Christ and changing their lives," said Shields.
Neighbors say there never seemed to be issues at the home.
"I don't have any idea whether he was doing drugs, I don't know whether he had mental problems. I don't know," said Chestnut. "Nothin' wrong with him, as far as I know of. I've never known him to have any problems."
Now, the neighborhood is left confused and saddened for the family.
"We all love you all, and we're with you in this," said Shields. "You're not in this alone."
As for the two officers injured, Phoenix Police Chief Jeri Williams and family members were at the hospital with them. Both officers are expected to make a full recovery.
"We had two officers, SWAT officers who were injured during the entry," said Chief Williams. "One of the officers suffered a gunshot wound, he has five years on the force. The second officer suffered a K-9 bite, and he has 12 years on."
Chief Williams said this is another reminder of what law enforcement deals with everyday.
"One more example of how the Phoenix [Police Department] and other agencies have dangerous situations, where they are running into danger in order to make our community safe," said Chief Williams. "I'm thankful that our officers are safe, but I'm also thankful that our community is safe."