PD: Woman conspired to kill husband for insurance money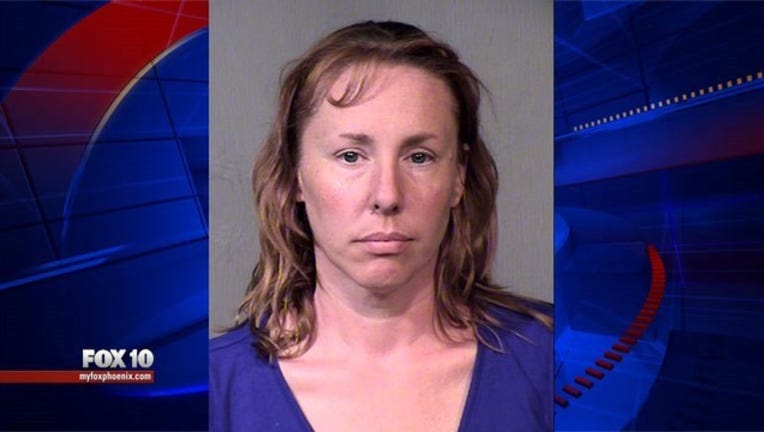 article
There are new developments surrounding the murder of a Peoria man who was found dead inside his garage earlier this month.
Police now say it was his wife, teenage son, and two other juveniles who killed him.
Court records released Friday detail a gruesome murder plot.
Michelle Gibson faces a number of very serious charges. Investigators say Gibson and her son hatched a plan, got other juveniles involved, and agreed to pay them $2,000 in exchange for killing her husband. It appears the motive in this case was insurance money.
Police were called to a home near 75th Avenue and Thunderbird on March 1 to find the body of Steven Gibson, 39, inside the garage.
"This defendant had her own 15-16 year old son participate in the conspiracy and the actual carrying out of the killing."
According to court documents, Gibson's plan was to make it look like a random drug-related killing so she could collect insurance money. Court documents also show there were previous domestic violence incidents involving Gibson and her husband.
Police say she went out shopping with her daughter on February 28 while the teens gathered at her home.
One of them attacked Gibson's husband with a baseball bat while he was asleep in bed. When that didn't kill him, police say Gibson's son stabbed his dad in the chest three times, while another slit his throat.
The group moved his body to the garage. That's where Gibson told detectives she found him. In court, the victim's mother tearfully told a judge Michelle Gibson deserves to remain behind bars.
"If bondable I would ask for no less than $5 million. Her family has property in Mexico, she has mentioned she is going to go to Mexico," said Steven Gibson's mother.
Prosecutors say Gibson's family owns a business in Phoenix. They own an expensive home in the valley and just recently bought property in Mexico.
The prosecutor argued she's a flight risk. The judge agreed. Even though pre-trial services recommended she be released on her own recognizance, the judge said no way.
Gibson is being held without bond, likely looking at capital murder charges, as well as several conspiracy charges.
Follow this story: Woman finds husband dead in garage; teen arrested