Police: Man admits to tagging 'Penis Man' on several locations in Tempe, Phoenix with graffiti
PHOENIX - A man is accused of aggravated criminal damage after police say he tagged several locations in Tempe and Phoenix with graffiti, painting the name of male genitalia on buildings.
Police took 38-year-old Dustin James Shomer into custody on January 23 at his apartment near 67th Avenue and Campbell. They say he admitted to spray painting "Penis Man" at 15 locations at Arizona State University in Tempe, as well as "A" Mountain, fenced public water towers, Hayden Ferry, a Chick-Fil-A restaurant, construction sites and an ASU building in Phoenix. Tempe City Hall was also tagged.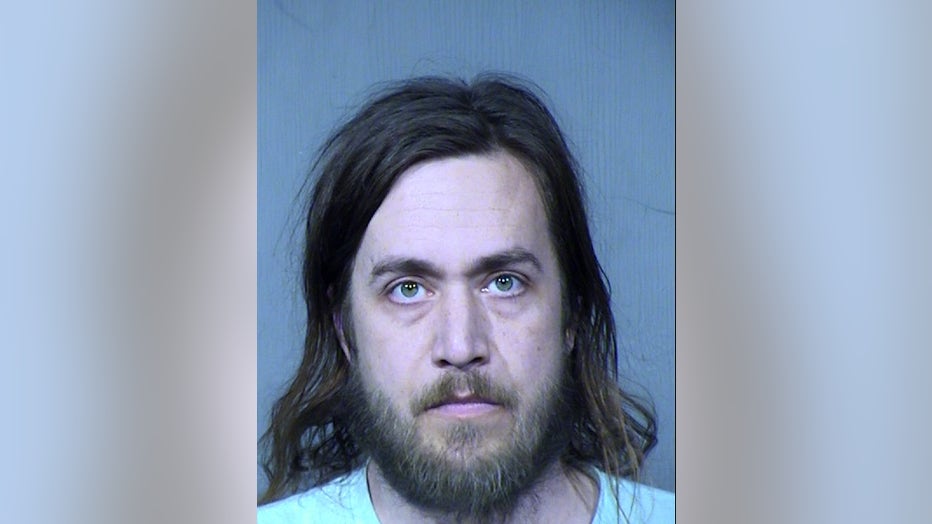 According to court records, Shomer "admitted he knew writing at all these locations was against the law and he never had permission to vandalize any of these locations."
Damages are estimated at $8,000.
Shomer was booked into the Tempe City Jail and later transferred to the 4th Avenue Jail in Phoenix. After he bailed out of jail, Shomer took to a public Facebook group to complain about his arrest, saying, in part:
"They raided my condo and vehicle and swarmed my entire complex in West Phoenix with 25 heavily armed SWAT officers, and pointed a silenced assault rifle in my face."
Cellphone video, meanwhile, shows a less dramatic scene of police leading Shomer away in handcuffs.
"I think they know what they're doing. They handled the situation fine. He was not hurt. None of our neighbors got hurt, so the police know what they're doing," said Ariant Bricno, who lives in the area.
Bricno had some honest words for Shomer.
"Seriously, like, grow up. We're adults. Behave like an adult. I think he needs to suck it up and be an adult about it," said Bricno.
Shomer is asking for money, and has set up a fundraiser to seek donations for his legal fees. Neighbors are shaking their heads.
"If he did it and he admits to it, then pay for it," said Bricno. "It shouldn't come out of other people's pockets."