Mental health call turns into deadly police shooting of armed man, Phoenix PD says
PHOENIX - A man died after being shot by Phoenix Police on Tuesday, July 19, the department says, following a call for a mental health crisis.
The shooting happened on July 19 near 111th Avenue and Camelback Road when a man, identified as 22-year-old Matthew Begay, reportedly had a crisis at an inpatient mental health facility at a home and was making suicidal threats, says Sgt. Brian Bower.
He says the manager of the facility called the police saying Begay was "making threats against staff and toward himself to jump out of a window and to cut himself."
Officers arrived and began talking with Begay, but then they say he pulled a knife out of his pocket and began getting closer to them. Begay was told to stop and drop the knife several times, but he continued.
"One of the officers involved did use his Taser toward the man, striking him. However, the Taser was ineffective. The man continued advancing toward officers with the knife still in his hand," Bower said. "It was at this point that the officer-involved shooting took place." 
Medical aid was given to Begay, and he was then taken to the hospital in critical condition and died not long after.
Bower says it appears two officers were directly involved in the shooting, one using the Taser and the other using a gun. Crisis Intervention Team (CIT) officers and a mobile crisis team were called out to the scene, but the shooting took place before they got there.
The investigation is ongoing.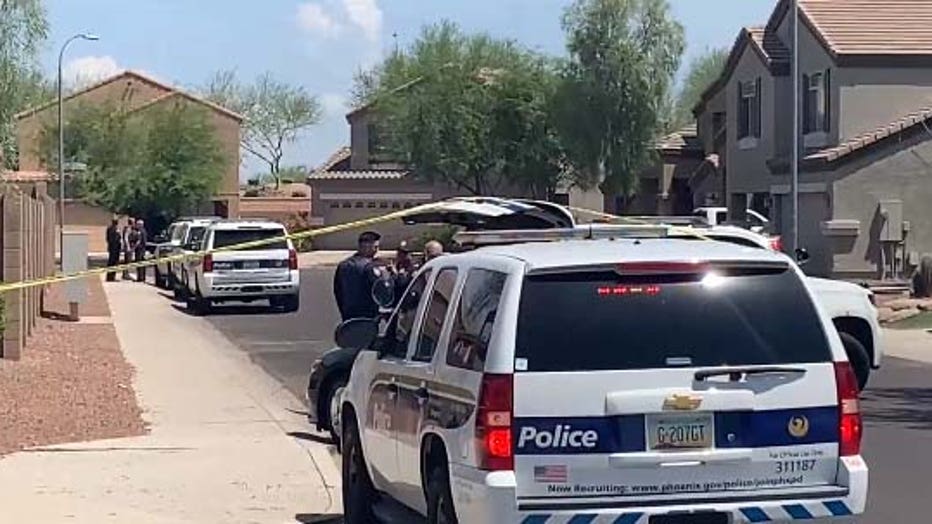 A suspect is "down" following an officer-involved shooting near 111th Avenue and Camelback Road on July 19, Phoenix Police said.