Suspect wanted for opening fire at Phoenix bar, hitting bystander
PHOENIX - Silent Witness is asking for the public's help to find a suspect who allegedly shot at someone at a west Phoenix bar during a fight, hitting a bystander in the process.
The crime happened at around 10 p.m. on June 18 at JJ's Bar and Billiards, which is near 95th Avenue and Camelback Road.
Police say the suspect got into a verbal argument with another customer at the bar. He could be seen on camera pulling a gun out of his pocket as the situation escalated.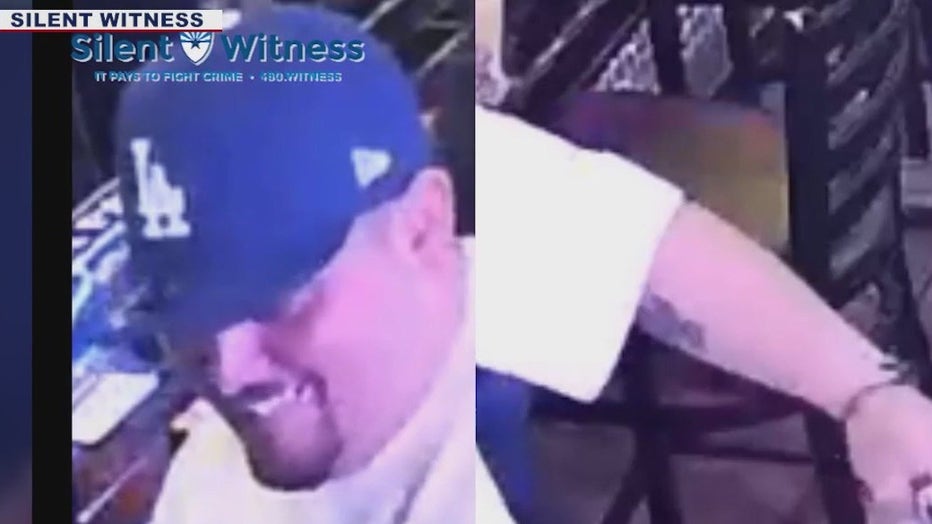 Silent Witness released video of the shooting suspect.
The suspect reportedly shot at the customer and missed, hitting somebody else. The victim was taken to the hospital but has since been released.
The alleged shooter was seen wearing a blue Dodgers cap and a white shirt. He has a tattoo on each arm, police say.
Anyone with information is asked to contact Silent Witness at 480-WITNESS.
Where it happened: