Reports of armed intruder prompt lockdown at El Mirage school; suspect arrested
EL MIRAGE, Ariz. - All students are safe after an El Mirage elementary school went on lockdown for reports of an armed man on campus.
The suspect was arrested, and three parents were taken into custody after trying to get on campus during the lockdown.
Staff members at Thompson Ranch Elementary School had called police at around 10:30 a.m. Friday morning.
The school went into lockdown for several hours as police tried to find the reported gunman, but no one was found. 
"Today we received a call of a man with a gun at the school," El Mirage PD said in a statement. "PD responded and never found the person or could confirm a subject with a gun."
Police later said in a news conference that the suspect fled the scene and is described as a Black or Hispanic man with a tattoo on his forehead. He was last seen wearing a yellow shirt and black shorts.
The suspect, according to a statement released by officials with Dysart Unified School District, has been arrested.
A "suspicious package" was also located, and children in the area were evacuated. No details were released about the contents of the package. Children were later brought to their parents, and police said that there is no active threat. 
Stun device used during incident, police say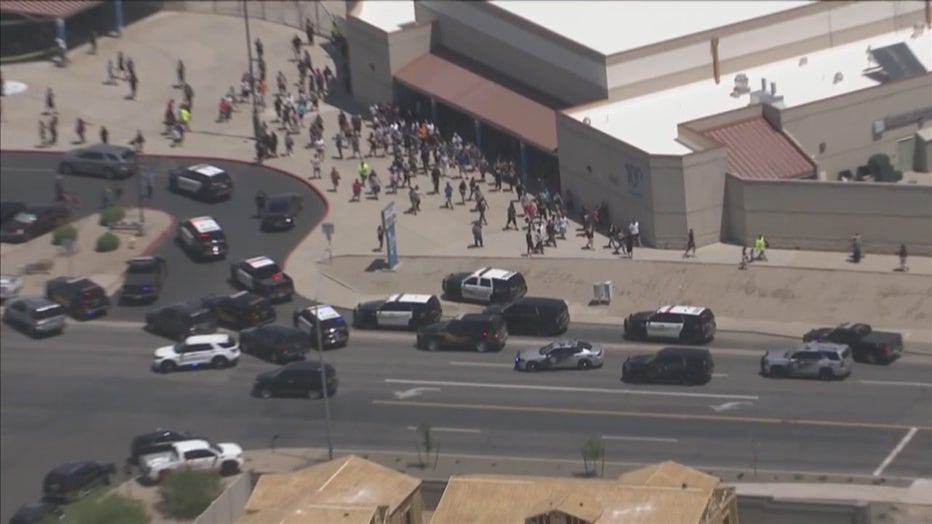 Thompson Elementary School
According to police, three parents were arrested for allegedly trying to force their way onto school campus during the lockdown.
Investigators said parents were not allowed on campus during the lockdown, and as a result of a physical confrontation to parents, police used a stun device on a man and a woman. One of the three arrested could face felony charges because he had a gun on him as he was trying to get on campus to get his child.
SkyFOX captured video of a person being carted out of campus on a stretcher. Police said he was one of the people who had been shot with the stun gun.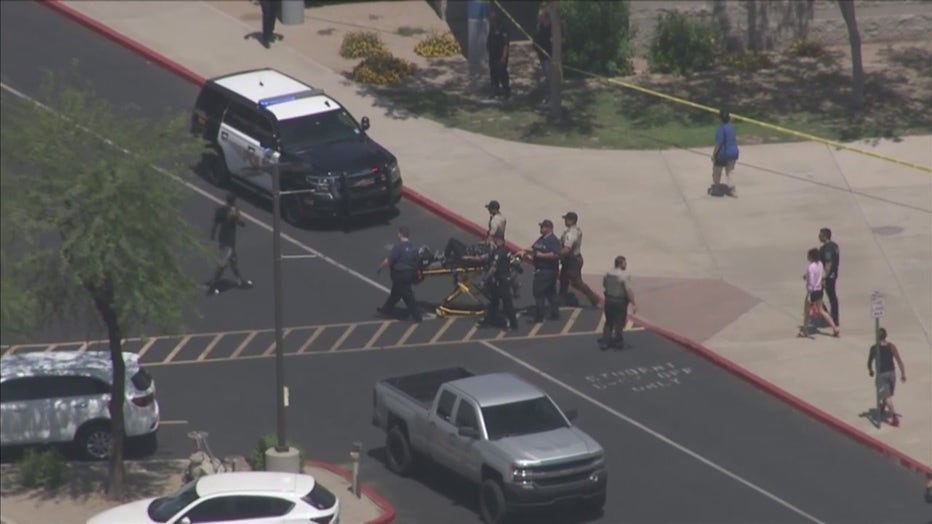 A man was seen being carted out on a stretcher.