Majority of US adults support banning sales of all tobacco products, CDC survey says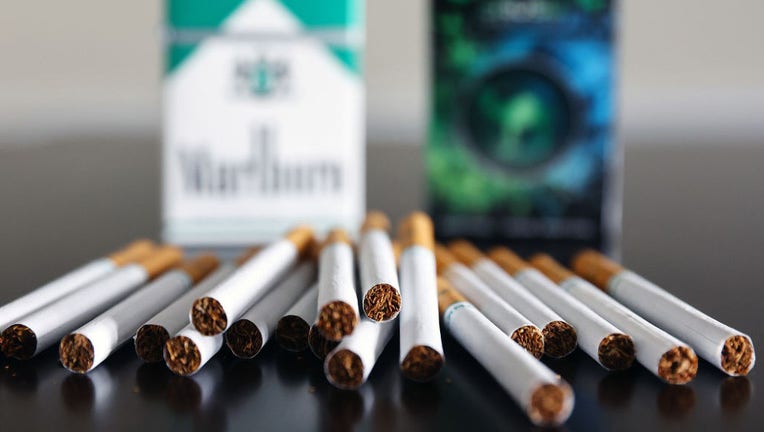 article
WASHINGTON - More than half of U.S. adults support ending the sale of all tobacco products, according to new research published by the US Centers for Disease Control and Prevention.
Meanwhile, nearly two-thirds of adults said they support banning the sale of menthol cigarettes.
The results of a survey, which included 6,455 U.S. adults polled between late March to mid-April of 2021, were published on Feb. 2 in the journal Preventing Chronic Disease. The survey was conducted prior to the proposal by the U.S. Food and Drug Administration to ban menthol cigarettes and flavored cigars in an effort to prevent more smoking-related deaths.
Overall, 62.3% of U.S. adults said they supported a policy prohibiting the sale of menthol cigarettes, and 57.3% supported a policy banning the sale of all tobacco products.
In the survey, no significant racial and ethnic group differences were found regarding support of a policy to ban menthol cigarette sales, "highlighting broad support among all respondents," the CDC researchers said.
A majority of U.S. adults also said they support tobacco retail policies aimed at preventing someone to start smoking, promoting quitting, and reducing tobacco-related disparities. 
Cigarette smoking has declined in recent years, falling from 20.9% (nearly 21 of every 100 adults) in 2005 to 12.5% (nearly 13 of every 100 adults) in 2020, according to the CDC. But it still remains the leading cause of preventable disease, disability, and death in the U.S., accounting for about 1 in 5 deaths each year.
Tobacco manufacturers add menthol to cigarettes to give them a minty taste and aroma that mask the irritation and harshness of smoking. This increases the appeal and makes menthol cigarettes easier to smoke, particularly for young people, the FDA said.
Menthol also interacts with nicotine in the brain to enhance nicotine's addictive effects, making it more difficult for people to quit smoking, according to the agency. The combination of menthol's flavor, sensory effects, and interaction with nicotine in the brain increase the likelihood that young people who start smoking menthol cigarettes will advance to regular use, it added.
RELATED: Survey: Little progress made in keeping e-cigarettes out of the hands of US kids
The FDA's proposed menthol ban, which was announced last April, is still under consideration. The agency noted how an estimated 18.5 million people in the U.S. ages 12 and older smoked menthol cigarettes in 2019, with a disproportionate number being youths, young adults between 18 and 25, and Black Americans.
"African American smokers, regardless of age, are disproportionately more likely to smoke menthol cigarettes than smokers of any other race, and are also more likely than other racial and ethnic groups to try a menthol cigarette as their first cigarette, regardless of age," the FDA's proposed rule states. 
Health and Human Services Secretary Xavier Becerra said the proposed menthol ban "would help prevent children from becoming the next generation of smokers and help adult smokers quit."
"Additionally, the proposed rules represent an important step to advance health equity by significantly reducing tobacco-related health disparities," Becerra said in a statement when the proposal was announced. 
The CDC researchers said public support for such a ban can lead to the acceleration of policy change. 
"Understanding population group differences in support for tobacco retail policies can inform public health education, surveillance, evaluation, and programs," the study authors wrote. "Moreover, these findings can inform federal, state, and local efforts to prohibit all tobacco product sales, including menthol cigarettes, reduce tobacco use and tobacco-related disparities, and advance health equity."
RELATED: Study: Vaping causes more inflammation in lungs than regular cigarettes
This story was reported from Cincinnati.