Westbound I-10 reopens after dump truck rollover crash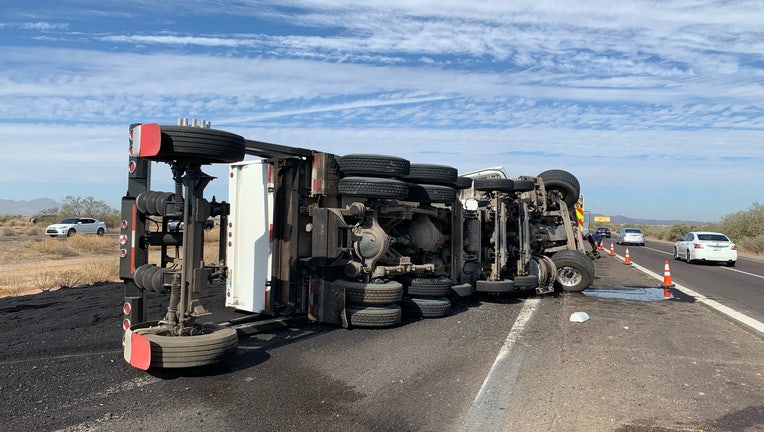 article
PHOENIX - Westbound Interstate 10 was closed at Riggs Road due to a single-vehicle rollover crash involving a dump truck on Monday.
The freeway remaind closed for almost three hours during the cleanup and removal process.
During the closure, the Arizona Department of Transportation recommended drivers to take alternate routes, including Interstate 8.
Meanwhile, investigators with the Arizona Department of Public Safety say they would like to contact the driver of a white Chevrolet as part of the investigation. The SUV has a Idaho license plate number 1B Z3558.
Anyone with information should call DPS.