Woman meets the person who received her late husband's lungs
PHOENIX - It was an emotional day at St. Joseph's Hospital.
It's home to one of the nation's largest lung transplant programs, and a woman whose husband's lungs were donated after he died three years ago got to meet the man who received them on Sept. 20.
Marie Bernard Johnson of Chandler lost her husband Stephen in September 2020. Now, she met the man whose life was saved by the donation of Stephen's lungs.
As many can imagine, it was an incredibly emotional moment as Marie got to listen to her husband's lungs breathing once again.
There was not a dry eye in the room as she listened to the lungs of her late husband breathe life into Bobby Campbell.
Marie Bernard Johnson listening to Bobby Campbell's lungs
"Listening to the lungs, it was just mind-blowing because that's my husband in there. That's his lungs, so he's still alive in some way, but in Campbell, which is incredible and miraculous.
She and Campbell met for the first time since the lung transplant that saved his life in September 2020.
Campbell had been diagnosed with severe lung disease and needed a transplant urgently. Stephen was a perfect match.
"I don't know why god picked me, but I'm certainly glad it happened the way that it did, but there's a reason for that," he said.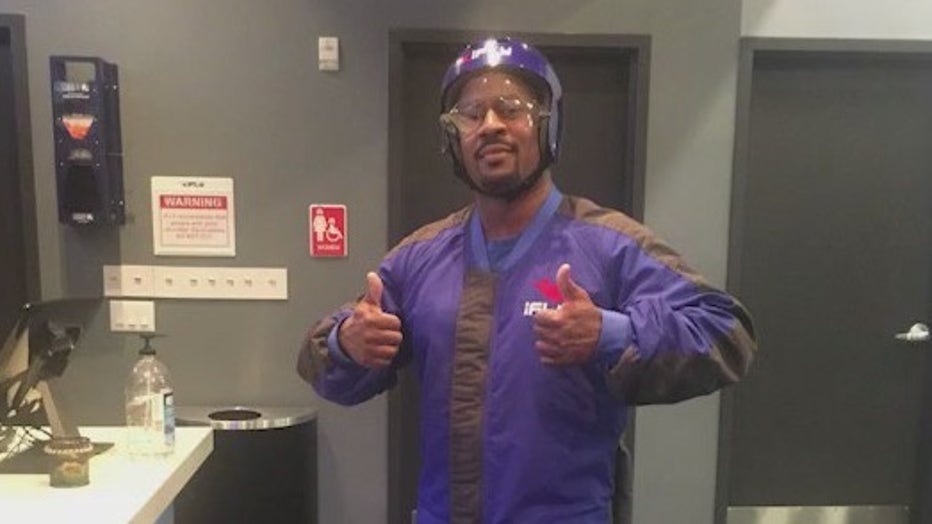 "It's one thing to do the act of donating, and once it goes beyond you, you don't really know," Marie said.
Campbell, now 74, says he's happy people are learning about the man who gave him more time with his family, and the importance of organ donation.
"Just elated. I'm glad the story's out there. This man deserved all the respect and thanks that I could give him," he said.
Marie and Campbell said they consider themselves family now.
She also said her husband Stephen was always helping others, and she wanted to encourage others to do the same and become organ donors.