Who is running for president in 2024? Meet the candidates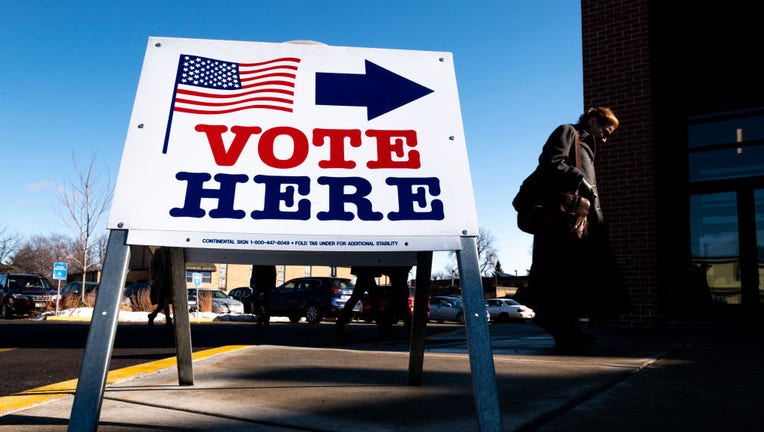 article
The 2024 presidential election is still over a year away, but the field of hopefuls is beginning to fill up, with the Republican field expected to become especially crowded in the coming months.  
The field already includes two former presidents hoping to win a second term – Joe Biden and Donald Trump – which has potential to bring about a Biden-vs.-Trump rematch after the last tumultuous presidential election. 
Here's all the people who have launched campaigns to win the White House in 2024:
Who is running for president in 2024?
Learn more about each candidate below: 
Chris Christie 60 (R)
Former New Jersey Gov. Chris Christie is set to launch his bid for the Republican nomination for president Tuesday evening.
The campaign will be the second for Christie, who lost to former President Donald Trump in 2016 and went on to become a close on-and-off adviser before breaking with him over his refusal to accept the results of the 2020 election. He has cast himself as the only candidate willing to directly take on Trump.
His campaign will test the appetite among Republican voters for someone who has expressed support for many of Trump's policies but has criticized the former president's conduct.
Mike Pence, 64 (R)
Supporters of the former vice president see his candidacy as a lane for a reliable conservative who espouses many of the previous administration's policies but without the constant tumult. Advisers see him as the only traditional, Reagan-style conservative in the race.
He formally launched his campaign in Iowa on Wednesday, June 7 – his 64th birthday. 
Pence, who describes himself as "a Christian, a conservative and a Republican, in that order," has spent months laying the groundwork for a White House run.
Pence supports a national abortion ban and has campaigned against transgender-affirming policies in schools. He has argued that changes to Social Security and Medicare, like raising the age for qualification, should be on the table to keep the programs solvent — which both former President Donald Trump and Florida Gov. Ron DeSantis have opposed — and criticized DeSantis for his escalating feud with Disney. 
He also has said the U.S. should offer more support to Ukraine against Russian aggression, while admonishing "Putin apologists" in the party unwilling to stand up to the Russian leader.
RELATED: Former Vice President Mike Pence files paperwork to start 2024 presidential bid in challenge to Trump
Cornel West, 70, (The People's Party)
Cornel West, a scholar and progressive activist, joined the group as the first third-party candidate, saying he wants to empower people who have been "pushed to the margins."
West is a well known Black scholar and author and a former professor at Harvard and Princeton universities. He criticized former President Barack Obama as a "war criminal," and supported Sen. Bernie Sanders of Vermont, a democratic socialist, in his presidential bids in 2016 and 2020.
On his campaign website, West says he wants to end wars, disband NATO, forgive all student debt, expand Social Security and invest in clean energy.
RELATED: Cornel West, progressive activist, announces third-party run for 2024 presidency
Ron DeSantis, 44 (R)
Florida Gov. Ron DeSantis has emerged as a national star in Republican politics as an unapologetic leader on controversial cultural issues.
The governor sent dozens of immigrants from Texas — by way of Florida — to a small island off the Massachusetts coast to draw attention to the influx of Latin American immigrants trying to cross the Southern border. He signed and then expanded a Parental Rights in Education bill — known by critics as the "Don't Say Gay" law — which bans instruction or classroom discussion of LGBTQ issues in Florida public schools for all grades.
More recently, he signed a law banning abortions at six weeks, which is before most women realize they're pregnant. And he removed an elected prosecutor who vowed not to charge people under Florida's new abortion restrictions or doctors who provide gender-affirming care.
He has been long seen as Donald Trump's leading rival for the Republican nomination. 
RELATED: Gov. Ron DeSantis files with FEC, launches presidential campaign ahead of Twitter announcement
Tim Scott, 57 (R) 
Tim Scott, the Senate's only Black Republican, firmly won reelection in South Carolina by more than 20 points. Advisors bet that can make him a serious contender for an early win that could give him momentum heading deeper into the primary race. 
On many issues, Scott does indeed align with mainstream GOP positions. He wants to reduce government spending and restrict abortion, saying he would sign a federal law to prohibit abortions after 15 weeks of pregnancy if elected president.
But Scott has pushed the party on some policing overhaul measures since the killing of George Floyd, and he has occasionally criticized former President Donald Trump's response to racial tensions.
Scott's Christian faith is sure to play an integral part of his political and personal story, as he often quotes Scriptures at his campaign events. 
RELATED: South Carolina Sen. Tim Scott launches 2024 presidential bid
Larry Elder, 70 (R)
Larry Elder is a conservative talk radio host who sought to replace the California governor in a failed 2021 recall effort. 
A lawyer who grew up in Los Angeles' rough South Central neighborhood, Elder attended an Ivy League college and then law school. He has a following among conservatives through his radio programs and has been a frequent guest on Fox News and other right-wing media.
He received the most votes out of 46 people who were hoping to replace California Gov. Gavin Newsom in a recall effort. 
RELATED: Larry Elder announces he's running for president in 2024
Nikki Haley, 51 (R)
Nikki Haley, the former South Carolina governor and ambassador to the United Nations under former President Donald Trump, was the first to officially challenge Trump for the GOP nomination. 
After a long-shot campaign for governor, in 2010 Haley became South Carolina's first female and minority governor — and the nation's youngest at 38. If elected president, Haley would be the nation's first female president and the first U.S. president of Indian descent.
READ MORE: Nikki Haley announces 2024 Republican presidential bid
Asa Hutchinson, 72 (R)
Former Arkansas Gov. Asa Hutchinson left office in January after eight years as governor.
He's been a fixture in the state's politics since the 1980s, when the state was predominantly Democratic. A former congressman, he was one of the House managers prosecuting the impeachment case against President Bill Clinton.
During his campaign, he's ramped up criticism of Trump, calling another Trump presidential nomination the "worst scenario" for Republicans.
RELATED: Asa Hutchinson, former Arkansas governor, is running for president
Robert. F. Kennedy Jr., 69 (D)
Robert F. Kennedy Jr., a nephew of President John F. Kennedy and the son of his slain brother Robert F. Kennedy, was once a bestselling author and environmental lawyer who worked on issues such as clean water.
More than a decade ago, RFK emerged as one of the leading voices in the anti-vaccine movement, and his work has been described by public health experts and even members of his own family as misleading and dangerous, according to The Associated Press. 
Vivek Ramaswamy, 37 (R)
Vivek Ramaswamy, a wealthy biotech entrepreneur and investor and the author of "Woke, Inc.," announced his longshot bid in February. 
Born in Ohio, Ramaswamy, the son of Indian immigrants, founded a biotechnology company before becoming the partner of a hedge fund. He is the author of the books "Woke, Inc." and "Nation of Victims" and gained stature in conservative circles for his criticism of the environmental, social and corporate governance movement that aims to promote socially responsible investing.
Donald Trump, 76 (R)
The former Republican president was the first candidate to kick off his campaign, back in November 2022 after a disappointing midterm showing for Republicans
This is his third campaign for the White House, after winning the term in 2016 against Hillary Clinton and losing in 2020 to Biden – despite continuing to bolster claims that he actually won, which has brought several legal troubles to his plate. 
There is no prohibition against running while facing criminal charges — or even following conviction.
Trump was indicted in March of 2023 on dozens of charges of falsifying business records in connection with hush money payments made during his 2026 presidential campaign. 
RELATED: Can Donald Trump still run for president despite indictment?
Marianne Williamson, 70 (D)
Self-help author Marianne Williamson is taking another chance at landing the country's top job. 
She previously ran a 2020 campaign that featured more quirky calls for spiritual healing than actual voter support, according to The Associated Press. 
RELATED: Self-help author Marianne Williamson begins another longshot bid for presidency
3rd party candidates
Cornel West, 70 (The People's Party)
Scholar and progressive activist Cornel West announced on June 5, he is running for president next year as a third-party candidate, saying he wants to empower people who have been "pushed to the margins."
This story was reported from Detroit. The Associated Press contributed.