A look at Phoenix's busiest fire station with a 'tight-knit camaraderie'
PHOENIX - The city of Phoenix city set aside $8 million to hire 58 new firefighters, and it comes after the department's busiest year on record, responding to more than 400,000 calls.
That's 20,000 more than the year before.
The busiest station of all – station 7 in Sunnyslope – answering nearly 6,000 calls for help in 2022.
From medical emergencies, and car crashes, to house fires. They're doing it with one fire truck and one ambulance.
Here's a look at station 7.
Dustin Smith has been at station 7 for just under three years. What drew him to the career of saving lives?
"For me, it's mainly just the experience of being able to serve the community, get out there and get hands-on day after day, after day," he said. "Whether it be fire, a medical call, we come here to do this job and serve the community and that's exactly what we get to do."
It takes a special type of person to handle working at station 7.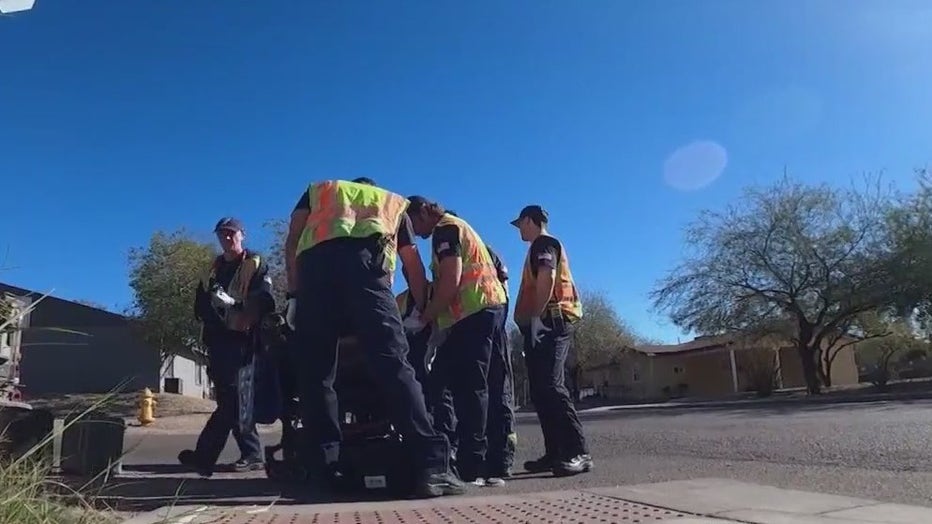 "Station 7 is notorious for being a busy station. So the guys who work here, they sign up to work here, they know what they're getting into when they work here," says Phoenix Fire Capt. Jerome Adams.
Of course, firefighters say it's a rewarding career despite what they see on the job.
"To show up on scene, and have the proper training and resources available to us to be able to intervene and make a difference in that person's life, it's a rewarding career," Adams said.
And while spending so much time together, the bond they've built is unbreakable.
"Camaraderie is huge. When you work with somebody, and you run the type of calls we run, trust is a big thing and so when we can trust each other, that just builds a tight-knit camaraderie. That helps us work together, well together," Adams said.
So, why is this station is so busy?
"We don't really think about call volume of it. We have such a good group of individuals that are here at the station that can just get on the truck and go," Smith said.
Three shifts of men and women keep station 7 running 24/7.