Arizona canal rescue, beastly encounters, buy a ghost town: This week's offbeat, heartwarming headlines
From an Arizona man and dog being rescued from a canal to a Halloween bucket that's been stuck on a deer's head for weeks, there was no shortage of intriguing stories this week.
1. Arizona man jumps into canal to save another man and a dog from drowning: Rich Zuccarello was walking his dog in Scottsdale when both he and his dog fell into the Arizona canal. Thanks to some quick thinking by another man, both Zuccarello and his dog are safe.
2. Bear takes about 400 selfies after discovering wildlife camera in Colorado: "Of the 580 photos captured, about 400 were bear selfies," the wildlife agency revealed.
3. Mummy discovered may be 'oldest and most complete' ever found in Egypt: The 4,300-year-old mummy was one of dozens of discoveries made near Cairo.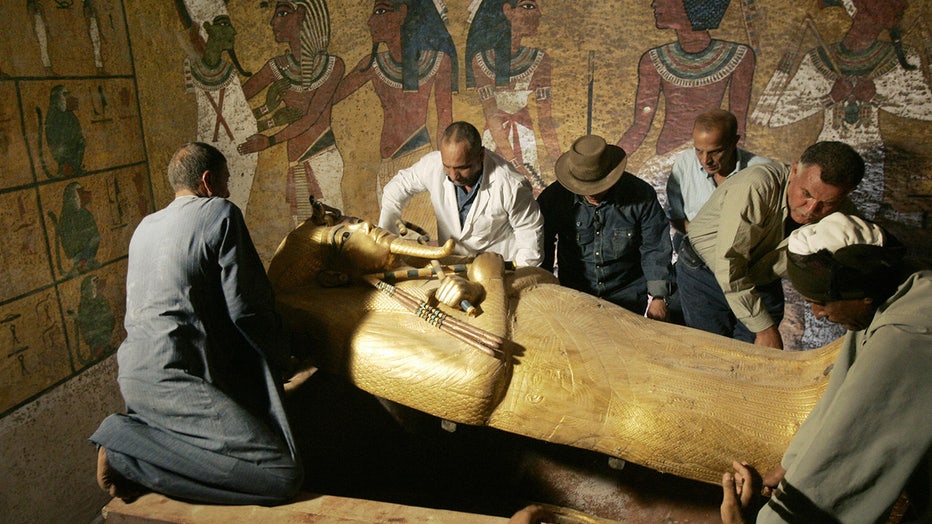 Egypt's antiquities chief Zahi Hawass (3rd L) supervises the removal of the lid of the sarcophagus of King Tutankhamun in his underground tomb in the famed Valley of the Kings in Luxor, 04 November 2007. (BEN CURTIS/AFP via Getty Images)
4. Apparent Uber Eats delivery man stops college basketball game after walking on court to find customer: The Loyola Chicago Ramblers and Duquesne Dukes had their college basketball game stopped in its tracks after an Uber Eats delivery man walked on the court looking for his customer.
5. You can buy this 'famous' Colorado ghost town for $925,000: Want to own a piece of history? An abandoned mining town in southwestern Colorado has landed on the real estate market and the photos highlight its storied past.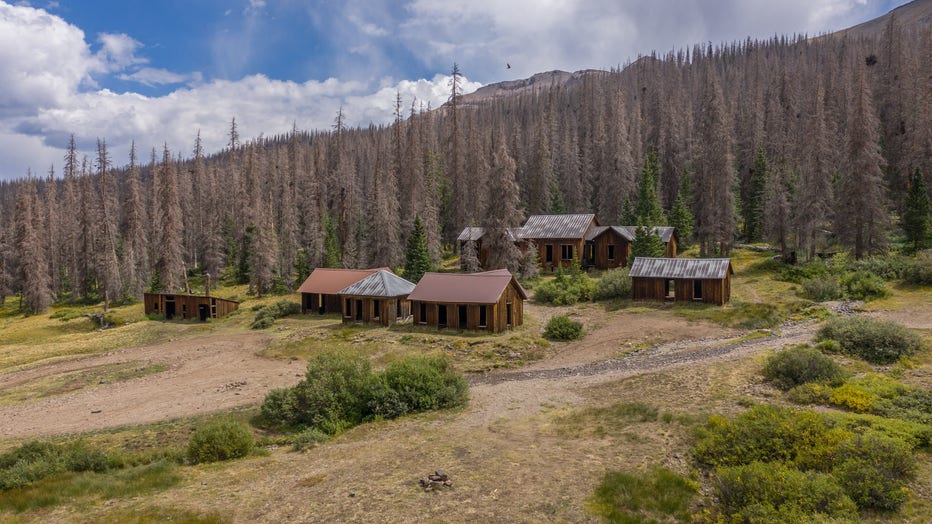 The property for sale, located at TBD County Road 36, Lake City, Colorado, 81235. (Credit: Prop Imagery/LIV Sotheby's International Realty. Listed with LIV Sotheby's International Realty) ( )
6. Belly of the beast: Zookeepers reach into crocodiles' stomachs to find missing bottle: Dramatic photos show workers using an endoscope to look closer at their stomachs after radiographs revealed unidentified objects in both crocs.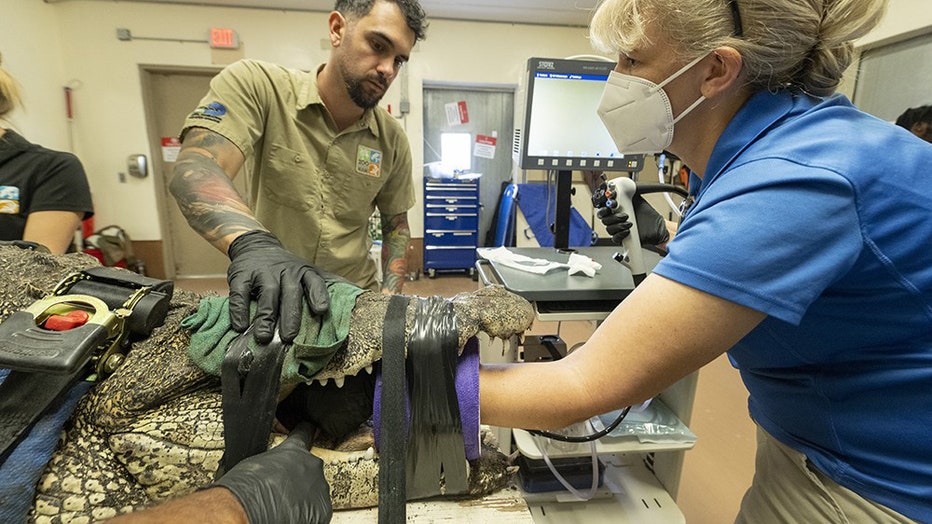 Credit: Ron Magill, Zoo Miami
7. Video: Michigan volunteers remove Halloween bucket stuck on deer's head for '2 weeks': A neighborhood group in Lansing, Michigan, successfully removed a Halloween bucket from a deer's head on Sunday, which media reported had been stuck on the animal for weeks.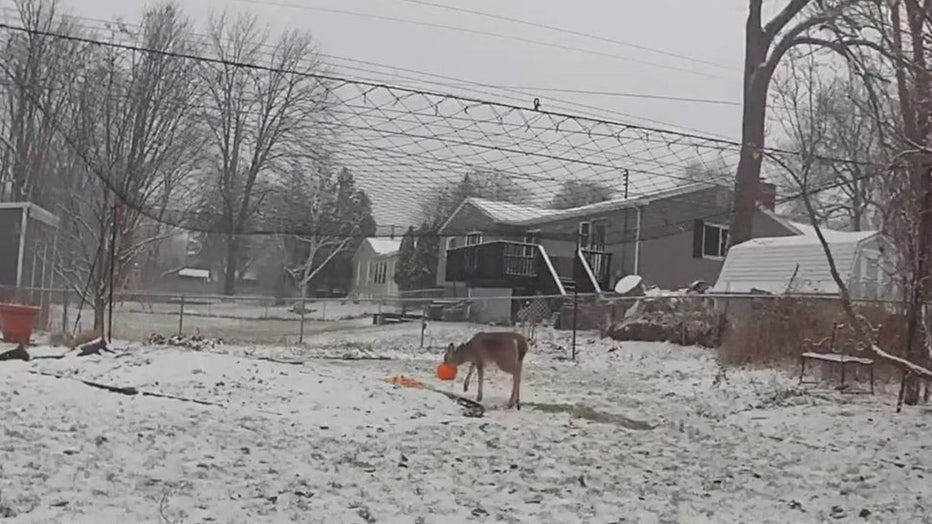 8. Mugshot of police K-9 accused of 'stealing' officer's lunch goes viral: A criminal has never looked cuter.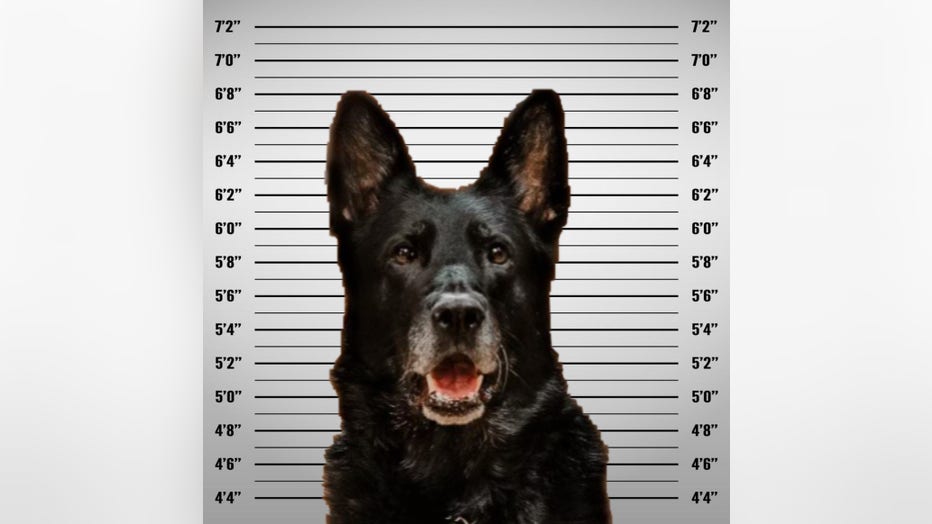 Credit: Wyandotte Police Dept.
9. 'Bear' on Mars captures internet's imagination: Is it a bear? A "doge"? The internet has mixed opinions about an image from NASA showing an animal's face on Mars.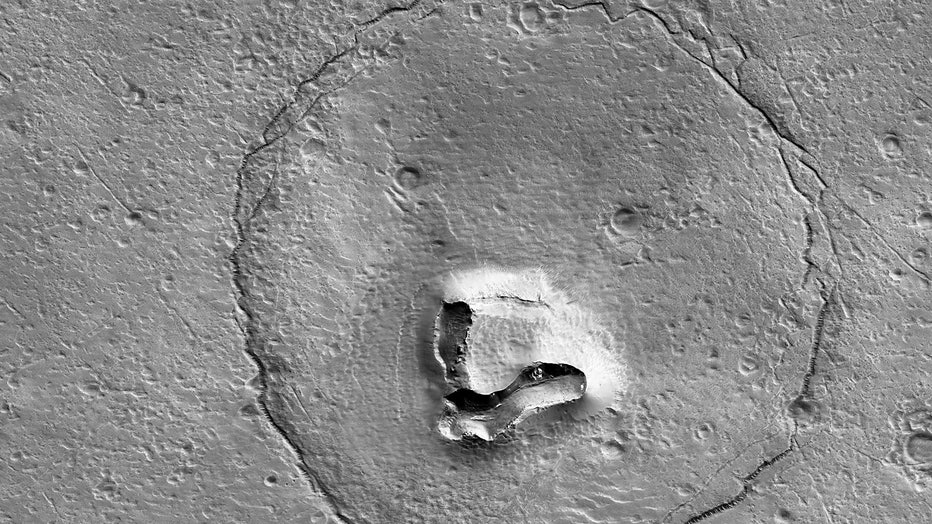 An image from Mars looks like Paddington the bear (NASA)
10. Missing radioactive capsule prompts urgent public health alert in Western Australia: The capsule contained the same substance used within gauges for mining operations, officials said.