Baby, woman severely injured in Phoenix crash
PHOENIX - An infant and a woman are in extremely critical condition after a serious crash near 22nd Street and McDowell, Phoenix fire officials said.
The collision happened sometime around 11:30 a.m. on May 25. It's unknown what led up to the incident.
A man was also hurt but is in stable condition. Both the woman and the man are described as being in their 30s.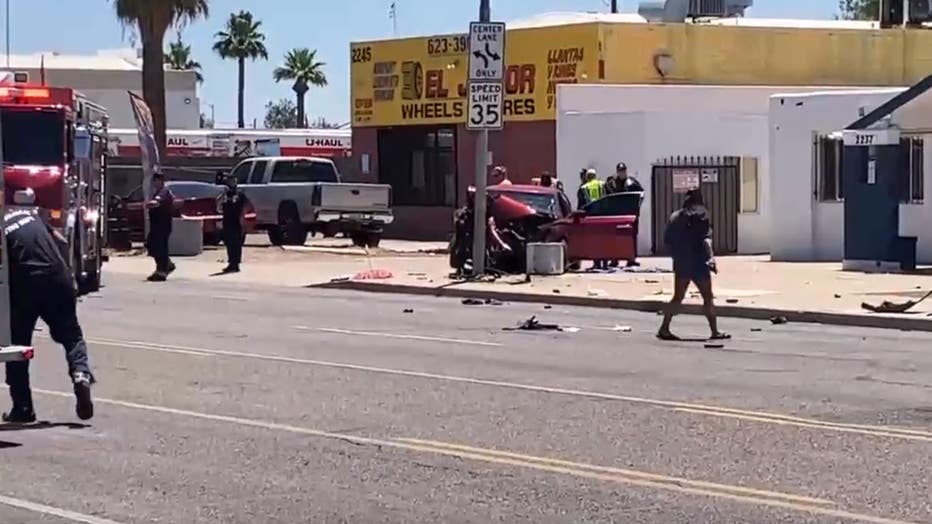 The scene of a serious crash on 22nd Street and McDowell.
All of them have been taken to the hospital for treatment.
Where the crash happened: