Canada, Mexico borders anticipated reopenings means tourism dollars for Arizona
PHOENIX - The U.S. is beginning to open up to more international travelers once again as the COVID-19 pandemic seemingly eases up as more Americans are getting vaccinated.
This is good news for Arizona's economy.
Starting in November, the government will fully lift restrictions on the borders with Mexico and Canada, meaning, fully vaccinated travelers will be allowed to come and go as they wish.
This move will end a 19-month closure which started at the peak of the pandemic in March of 2020
Vehicle, rail and ferry travel between the U.S. and Canada and Mexico has been largely restricted to essential travel, such as trade, since the earliest days of the pandemic. The new rules, to be announced Wednesday, will allow fully vaccinated foreign nationals to enter the U.S. regardless of the reason for travel starting in early November, when a similar easing of restrictions is set to kick in for air travel into the country. By mid-January, even essential travelers seeking to enter the U.S., like truck drivers, will need to be fully vaccinated.
Both Mexico and Canada have pressed the U.S. for months to ease restrictions on travel that have separated families and curtailed leisure trips since the onset of the pandemic. The latest move follows last month's announcement that the U.S. will end country-based travel bans for air travel, and instead require vaccination for foreign nationals seeking to enter by plane.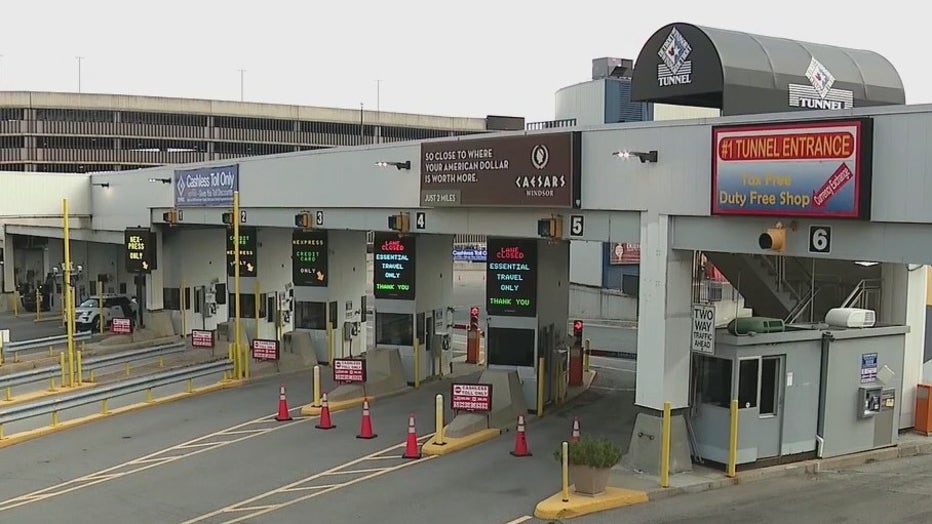 Opening's impact on Arizona's economy
Arizona's border tourism is usually a big moneymaker for the state. Not only directly from our southern border, but Canadians make up a huge portion of the tourism money the state saw pre-pandemic.
Almost a million Canadians traveled to Arizona, pre-pandemic, but travel restrictions meant some winter homes sat empty. A number of Canadian homeowners couldn't get back to Arizona, which meant someone had to keep an eye on their homes.
This was good news for Jesse Csincsak and his Arizona home check business
"I would say 95% of our customers are snowbird clients, a lot of them from Canada. The border closure was absolutely incredible for our business. It stranded our customers in Canada, keeping them from coming over which meant we had to do a lot more for their homes which they'd normally do themselves," Csincsak said.
Canadian tourism contributes about $2 billion to the state's economy, according to the office of tourism numbers. But that number was way down with non-essential travel being closed.
That should change next month. The Canada Arizona Business Council (CABC) has been waiting for this news for 19 months.
Glenn Williamson with the CABC says, "100,00 houses are owned by Canadians in Arizona, or rented. We want to get that back up. Losing a season was bad, losing two seasons would've been horrific."
Note: The border never truly closed as you could still fly north and south with a negative COVID-19 test.
For Csincsak, he says he'll be happy to see his road trippers again.
"Actually just had a customer yesterday on a tree trimming job and I said, 'When do you want to do it?' He said, 'The border is opening back up, let's schedule it for then.' Some people just want their invoice at the end of the month others want to stand there, shake your hand, and watch work get done," he said.
Related Stories:
Tune in to FOX 10 Phoenix for the latest news: