Chaos at Phoenix Open, a child's 'inappropriate' pig drawing: This week's offbeat, heartwarming headlines
From a half-naked man at the Phoenix Open to a trio of football fans who have never missed a Super Bowl, there was no shortage of intriguing tales this week.
Here are our top unusual, heartwarming headlines for Feb. 4-10:
1. Arizona man arrested after undressing and disrupting the WM Phoenix Open: Scottsdale police have arrested a 27-year-old man for various offenses after he was reportedly caught streaking - although partially clothed - at the WM Phoenix Open.
2. Perfect attendance! 3 football super-fans attend their 57th Super Bowl in Arizona: Don Crisman, Gregory Eaton and Tom Henschel have been to every single Super Bowl since Super Bowl I.
3. Child's drawing of pig called 'inappropriate' by school, mom says in viral TikTok: "Are you freaking kidding me?" the mom says in the clip. "It's a freaking bow tie!"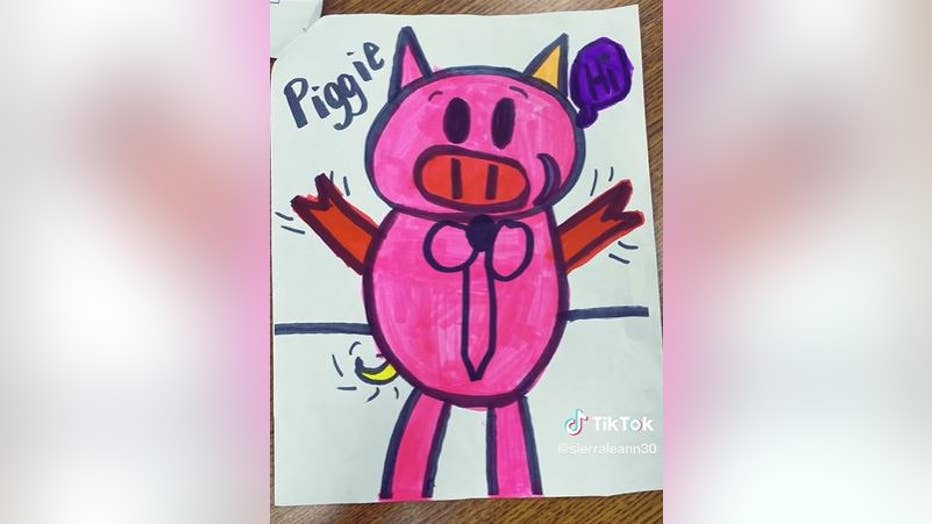 4. Wild video shows squirrel fly into home as door opens for pizza delivery: A doorbell camera captured the chaos that ensued.
5. Family shocked by $4,444 charge after Starbucks run: An Oklahoma man was buying coffee in a Starbucks drive-thru and was in disbelief when he later learned he was charged $4,444.44 while paying for his order.
6. Tesla driver appears to be asleep at the wheel on California freeway: VIDEO: A driver appears to be asleep while driving a Tesla on a California freeway. Another driver passing by filmed the woman, and called police.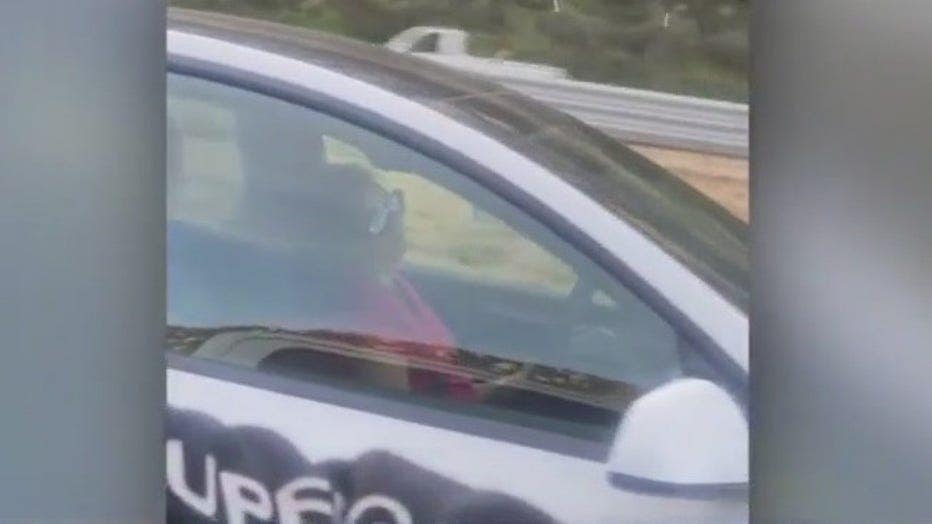 7. Supermarket robot escapes store: A robotic supermarket assistant made a great escape from a Pennsylvania store.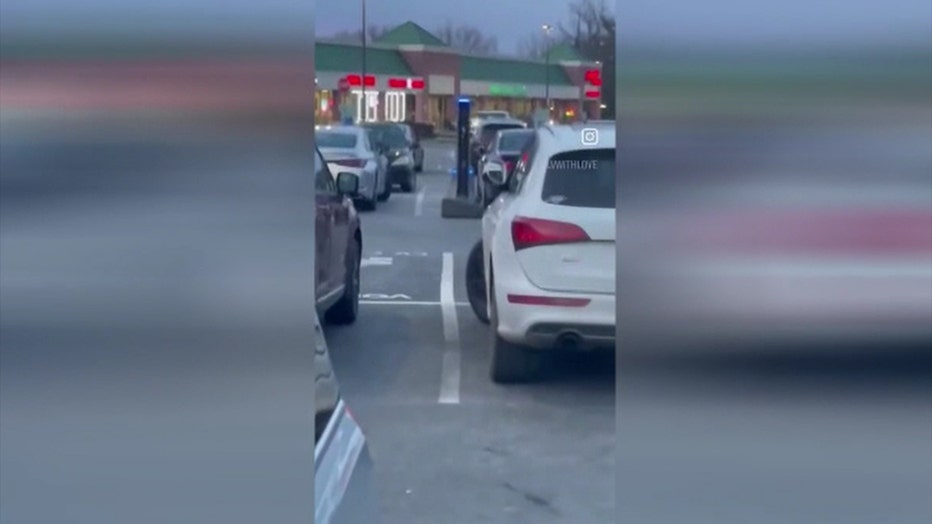 8. Mom calls 911 after toddler gets head stuck in angel food cake pan: Erin Meixel was working from home and in the same room with her daughter when she heard her say, "Mommy, stuck! Mommy, stuck!"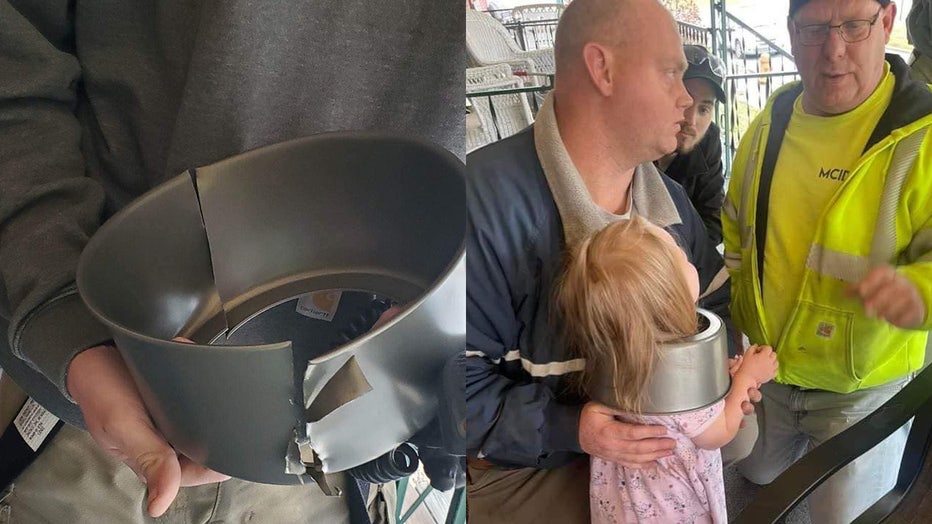 Firefighters help to cut an angel food cake pan off a toddler in Pennsylvania (Junction Fire Company and Erin Meixel)
9. 2 Arizona friends win Super Bowl tickets answering trivia questions: 'We're stoked': Super Bowl tickets are still up for grabs, and as we all know, they come with big price tags, however, a lucky fan got his hands on two free tickets. We have what to know about the awesome story.
10. 'A best friend just like him': One-eared shelter dog tears ear off his favorite stuffed toy: "Bruno knows there's nothing wrong with him, and now he has a best friend just like him to prove it."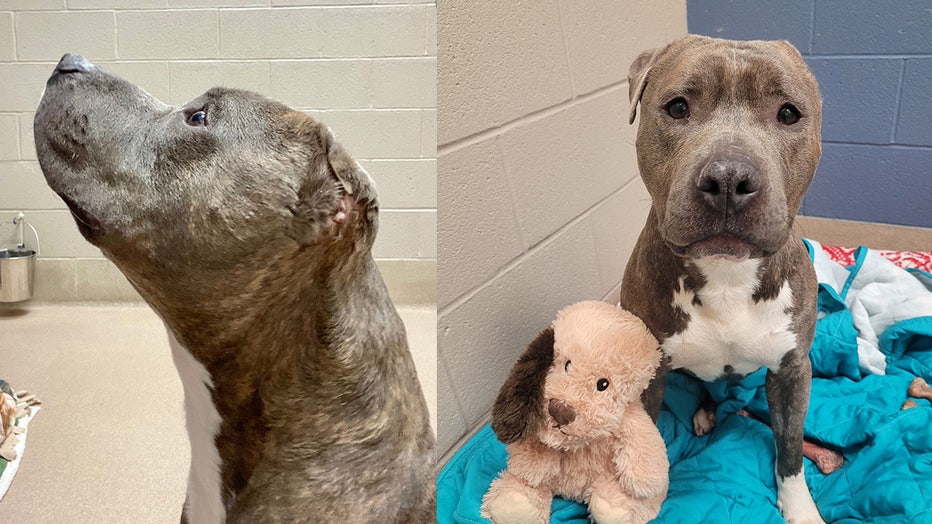 Bruno and his best friend (SPCA of Wake County)