Chick-fil-A rolls out changes to rewards program this week – what to know
ATLANTA - Chick-fil-A is updating its rewards program this week, and while there will be additional benefits for customers, they'll also have to spend more to redeem certain perks.
The changes, first announced last month, start on Tuesday. 
Chick-fil-A touted that there will be additional menu items and meal rewards for all members of its Chick-fil-A One program. 
There will also be exclusive rewards for its higher-tiered members, including a kid's meal for 1,200 points within the Red Member tier and 3,000 points for a gallon of Sunjoy within the Signature Member tier. 
Additionally, the fast food chain said members will be able to earn bonus points through special promotions and challenges. 
Meanwhile, Chick-fil-A is simultaneously updating the number of points needed to redeem certain benefits.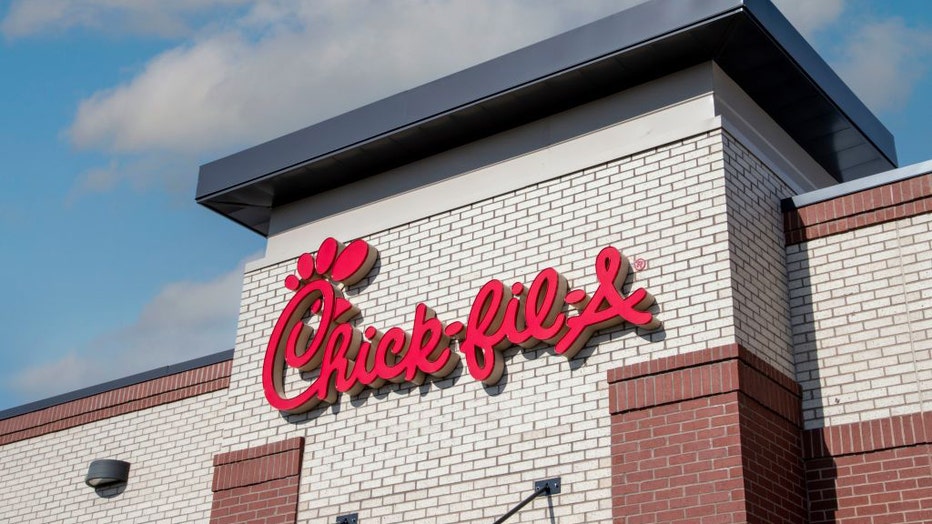 FILE - A Chick-fil-A restaurant location is pictured. (Photo by: Michael Siluk/UCG/Universal Images Group via Getty Images)
Chick-fil-A One is a tiered membership program that allows customers to earn points with every qualifying purchase when using the restaurant chain's app. As customers collect points, they can redeem them for available rewards. 
Once a customer earns a certain number of points, they move to the next tier. As an incentive to keep spending through the company's app, customers will earn "more points per dollar" and additional benefits as they reach new membership tiers. 
Chick-fil-A previously told FOX Business that the decision to update the program was the result of a "regular evaluation process that takes into account different market conditions and costs to our business."
While "some of the point values required to redeem certain rewards will increase," the company also noted that it's "adding the ability to redeem entire meals and more menu items to the rewards store," which is based on feedback from members. 
Starbucks similarly recently revised its customer rewards program involving the number of "stars" needed to get certain food and drinks for free in the U.S. and Canada. The changes took effect in February.
Chick-fil-A, which operates more than 2,600 restaurants across North America, made headlines last week when it announced that it would begin to phase out its side salad option from menus beginning April 3. 
Days later, the chain said it would actually keep the side salad option on their menus after receiving feedback from customers. 
"At Chick-fil-A, our guests come first. Based on feedback, we have decided not to proceed with removing our Side Salad from the menu. We will continue serving the item at participating restaurant locations and hope customers continue to enjoy this menu offering," a Chick-fil-A spokesperson told FOX TV Stations. 
This story was reported from Cincinnati. FOX Business contributed.