City of Phoenix considering big water rate hike: Here's what you should know
PHOENIX - Arizona's recent round of wet weather, it appears, is still not enough to deal with long-term issues stemming from the ongoing drought in the region, and that could soon cost Phoenix residents a lot more.
Starting on Mar. 20, A series of 15 meetings will take place on proposed water rate increases.
Here's what you should know.
Read More: FOX 10 Explains
What's the current water rate?
The water rate has three portions: a monthly service charge, user and other charges, and an environment charge.
The monthly service charge, according to a document posted by City of Phoenix officials, includes 4.488 gallons of water (6 CCF) from October through May, and 7,480 gallons of water (10 CCF) for June through September. The monthly service charge differs, depending on the size of the meter, and ranges from $4.64 to $141.06.
In addition, the document states that users outside the City of Phoenix (except those in the Town of Paradise Valley) are charged at 150% of the applicable rate.
What kind of increases are being proposed?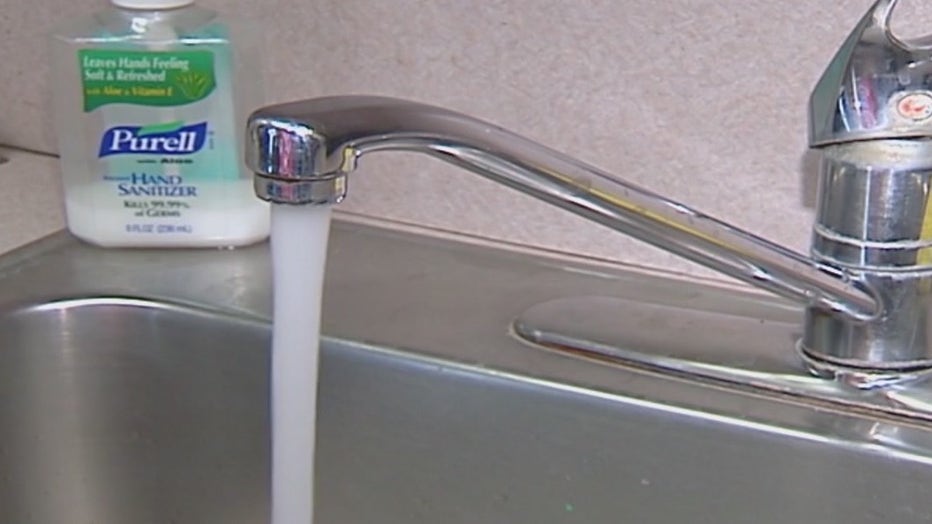 Water pouring from faucet
According to the plan, there will be a:
6.5% water and wastewater rate increase in October 2023, which would include a monthly stormwater excise tax of 25 cents.
6.5% water and wastewater rate increase in March 2024
A 14% water rate increase, and a 7% wastewater rate increase, in March 2025.
In addition, the plan calls for a $4 monthly surcharge for homeowners who do not conserve enough water to meet a lower water allowance.
The plan also proposes a lower water allowance of 3,740 gallons (5 CCF) from October to May, and 5,985 gallons (8 CCF) from June to September.
Why are they raising the rates and reducing the water allowance?
According to the city's website, rates are being increased due to inflation that resulted in significant cost increases.
"These pressures are not isolated to Phoenix, as water and wastewater utilities across the nation have experienced similar challenges," read a portion of the website.
In terms of water allowance decreases, city officials wrote that the water allowance structure is being changed to encourage water conservation.
Read More: Arizona cities dealing with water issues as megadrought continues: here's what you need to know
When are the public meetings?
As mentioned above, the first of 15 meetings will take place on Mar. 20, at each of Phoenix's Village Planning Committees.
In addition, there will be a virtual public meeting at 6:00 p.m. on Apr. 26 that will be held in English. A Spanish-speaking version of the same meeting is set for May 10.
The City of Phoenix's website will have the list of meetings.
When are they voting on the water rate hikes?
City of Phoenix officials say they are expecting a vote on the plan by the City Council in June.