Driver dies after crashing through wall along I-19 south of Tucson
GREEN VALLEY, Ariz. - A man has died after he lost control of his car and crashed through a wall along a southern Arizona highway.
The single-car crash happened just after 12 p.m. on Aug. 12 along the off-ramp of northbound Interstate 19 at Esperanza Boulevard in Green Valley when 73-year-old James Schmitt drove into a concrete wall, the Pima County Sheriff's Department said.
Schmitt was pulled from the vehicle by firefighters and taken to a hospital in Sahuarita where he later died.
"Neither speed nor impairment appear to be factors in the collision," the sheriff's department said.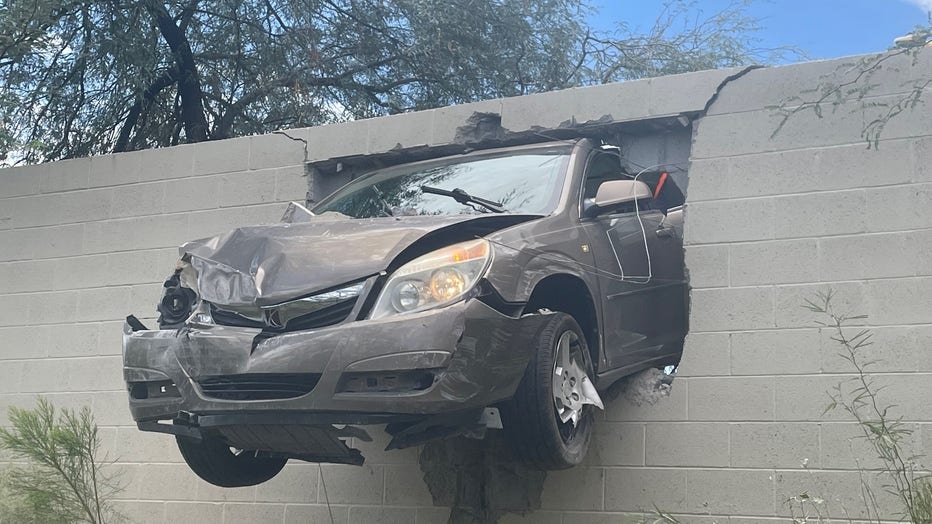 One person has been hospitalized after a vehicle crashed through a wall along a southern Arizona highway. (Green Valley Fire Department)