Dwayne 'The Rock' Johnson honors Florida friend with Down syndrome in new film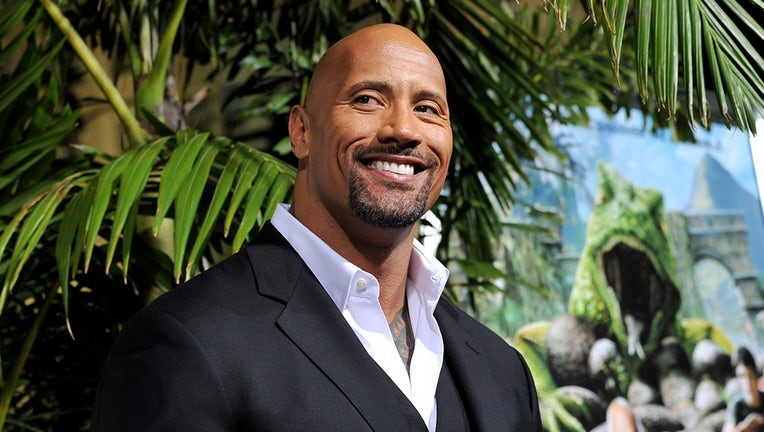 article
TAMPA (FOX 35 ORLANDO) - A Tampa man is being honored by his pal, Hollywood superstar Dwayne 'The Rock' Johnson, for all the years of friendship and influence he's had on Johnson's life and career.
Milton McBride Rosen and Johnson grew up in Tampa together. Milton, who has Down syndrome, reportedly taught 'The Rock' how to work out and lift weights. Most importantly, Johnson says Milton taught him to never give up.
That's why Johnson is paying tribute to his friend in a short film called "The Rock's Rock."
"There's one person who is my hero. From the time I was 6-years-old. When we first met, we hugged," Johnson says in the film. "We became like brothers. And he's not only inspired me but he's inspired so many people. So, I guess in a phrase, he's The Rock's rock."
Milton was in foster care for 6 or 7 years before he was adopted at 15-years-old by Bruce Rosen, co-owner of The Boddy Shoppe Gym. That's where his love for weightlifting began.
"When I first met Milton, I was 5 or 6 years old," Johnson says in the film. "Milton showed me how to work out."
Johnson would practice wrestling moves on Milton, preparing him for a career that would lead him into being the box office powerhouse he is today.
Milton became a serious athlete, competing in weightlifting competitions with the Special Olympics, and winning state championships.
Johnson credits Milton for helping his father, Rocky Johnson, through a rough time in his life when he was drinking heavily.
"He took the bottle one time and dumped it out," said Rocky Johnson. "He knew it was no good and he knew it was hurting me. And he didn't want to see me hurt. That touched my heart."
"His heart is boundless. The love he has is boundless," says Johnson. "That's how Milton has impacted my life in ways I could never imagine."