Some employees in downtown Phoenix trained on Narcan administration
PHOENIX - Employees of businesses in downtown Phoenix are getting the chance to save a life learning how to administer Narcan.
The U.S. Drug Enforcement Administration says fentanyl is the single deadliest drug threat to our nation. As we know, its impact being felt in Phoenix, too.
Phoenix Vice Mayor Yassamin Ansari explains what the goal of April 24's Narcan training is, saying, "Last year alone in downtown Phoenix, we had 123 individuals fatally overdose from fentanyl."
Adding, "To be able to educate folks and train people into providing life, saving support if someone is in the situation of overdosing from fentanyl."
Coordinating the training was a group effort, including the help from state representative Jennifer Longdon.
Not only are people learning about drug overdoses, they're also walking away with critical tools
LEARN MORE ABOUT NARCAN FROM THE CDC HERE
"They're getting two doses of Narcan, and if they choose four fentanyl testing strips, and together, these can save lives."
Longdon says you never know when these tools could come in handy.
"One of the things that were finding is the potential for going into a public space, and being accidentally exposed, especially to fentanyl," the lawmaker said.
She says fentanyl strips are a tool that would hopefully prevent an overdose.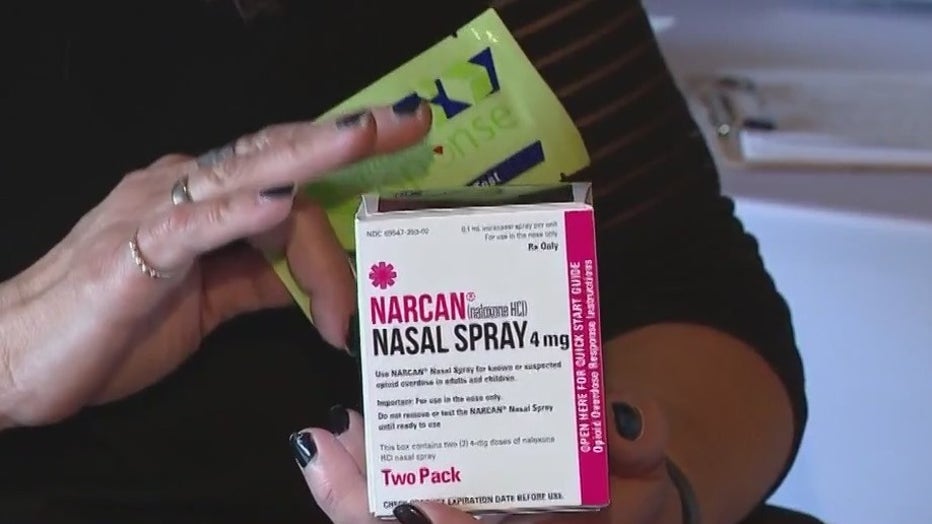 MORE: Save a Life from Prescription Opioid Overdose
"The fentanyl testing strips will test for unknown fentanyl," Longdon explained, as drugs that are abused or used recreationally can be laced with fentanyl.
Narcan is given to someone who displays signs of an opiod overdose.
"Administration of Narcan before 911 gets there can save lives," Longdon said.
The free training took place at Burton Barr Central Library in Phoenix.