Memorial Day events, things to do in Phoenix this weekend: May 26-28
Need plans this weekend? Check out Memorial Day ceremonies, farmer's markets, bubble shows, free art museum days and more happening across the Valley.
Memorial Day events
Avondale
Avondale Memorial Day Ceremony
"Honoring those who have served with memorial exhibits, a musical tribute, and moving Flag Ceremony dedicated to the men and women who lost their lives in service of this great nation."
May 29
10 a.m.
Civic Center Amphitheater
Buckeye
Memorial Day Ceremony  
"Join us on Memorial Day, Monday, May 29th at 8 a.m. at the Louis B. Hazelton Memorial Cemetery. Honoring our military service members who gave the ultimate sacrifice."
May 29
8 a.m. - 12 p.m.
Louis B. Hazelton Memorial Cemetery
Cave Creek
2023 Memorial Day Commemoration Ceremony
"The event includes wreath presentations, a color guard, the playing of Taps, and musical accompaniments from the Army National Guard Band. The keynote speaker will be Sergeant R.J. Mitchell (Navy Cross, Purple Heart with two gold stars recipient).
Dedicated in 1978 and transferred to VA care in 1989, more than 64,000 plus veterans are interred at the National Memorial Cemetery of Arizona. Two unique memorials at the cemetery are the Eternal Flame monument, which is pyramidal in shape, and the World War II Submarine Torpedo monument."
May 29
8 a.m.
National Memorial Cemetery of Arizona
Gilbert
A Community Memorial Day Event 
"On Memorial Day we remember those who paid the ultimate price defending our freedoms.  Flags will be placed at each military grave and Memorial Day educational story boards will be placed around the park.  Hot dogs, lemonade and ice cream treats will be served.  Calling all kids 12 and under, the winners of the coloring contest will receive a $50 prize!"
May 29
9 a.m. - 1 p.m.
Gilbert Memorial Park
Phoenix
Memorial Day 2023
"Celebrate Memorial Day at the historic cemeteries of Pioneer & Military Memorial Park on Monday, May 29th. Gates open to the public at 8:30 AM. Procession begins at 9 am with flag raising and TAPS. City of Phoenix Historian, Steve Schumacher, is the guest speaker."
May 29
8:30 a.m. - 12 p.m.
Pioneer & Military Memorial Park
Queen Creek
Memorial Day Service 
"Don't forget to mark your calendars for our 7th Annual Memorial Day Service Monday, May 29, 2023 from 9AM to 10AM.
We look forward to this event every year as we remember an honor our nation's fallen military members."
May 29
9 a.m. - 10 a.m.
San Tan Memorial Gardens at Schnepf Farms
Other events
Glendale
Artisan Alley at Westgate 
"This weekend marks the first Artisan Alley event of the season! On Saturday, May 27, people can experience a treasure trove of Arizona's finest at Westgate Entertainment District. The outdoor night market will feature over 40 home grown makers, creators, artists and more."
May 27
6 p.m. - 9 p.m.
Fountain Park at Westgate Entertainment District
Gazillion Bubble Show
"Featuring bubble-blowing wizardry, mind-bending magic tricks and spectacular laser and lighting effects, The Gazillion Bubble Show kicks off Sunday, May 28 at Glendale's Desert Diamond Arena. 
Launched by Fan Yang in Manhattan, New York, in 2007, the long-running show has enchanted countless attendees in its more than 16 years on stage with its unique blend of bubble artistry and high-energy audience interaction."
May 28
1 p.m.
$20
Desert Diamond Arena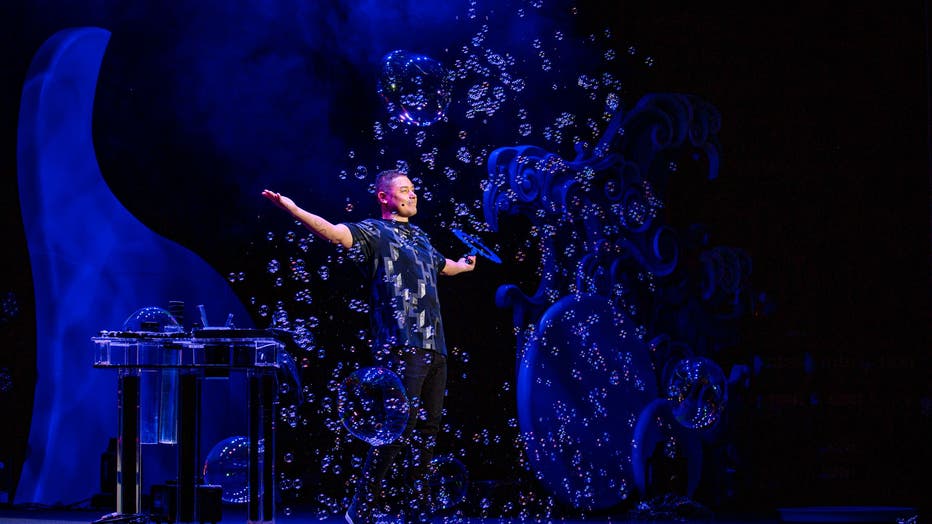 Courtesy: Gazillion Bubble Show
Mesa
Downtown Mesa Farmer's Market
"The Downtown Mesa Farmers Market now takes place every Saturday from 8 a.m. to 11 a.m. and is a year-round market highlighting Arizona's best farmer, food artisans, and makers."
May 27
8 a.m. - 11 a.m.
Inspire Farms
Peoria
The Arizona Cactus Cup Special Hockey Festival 
"The Arizona Cactus Cup Special Hockey Festival kicks off in May as adaptive hockey teams from across the Western United States gather in Arizona to grow the game and connect for a weekend of fun, friendship and hockey."
May 27-28
Free
AZ Ice Peoria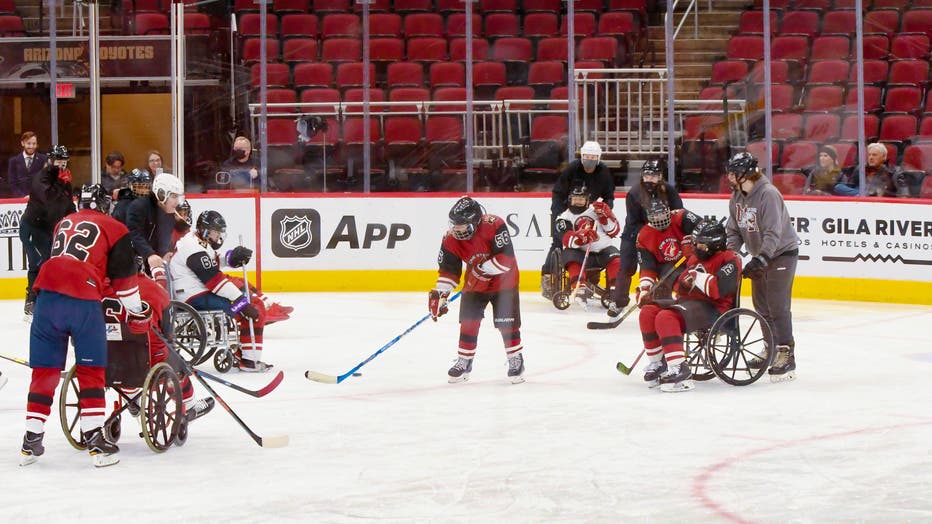 Phoenix
Hot Dogs and Jazz
"Hot Dogs & Jazz is a great opportunity for children and families to enjoy a fun program about jazz — the music born in America and found in Hip-Hop and other popular music."
May 27
11 a.m. - 12:30 p.m.
Free
The Nash
"Remember Them All" Memorial Day Cat Show and Adoption Event 
"An extremely popular event that is fun for the entire family. The show features beautiful and competitive felines, both pedigreed cats and household pets. Cats compete throughout the day in six judging rings. Partner cat rescue on-site for adoptions."
May 27
9 a.m. - 5 p.m.
El Zaribah Shrine
Children $4, seniors $6, adults $7
PhxArt Family Funday
"Four times a year, Phoenix Art Museum hosts PhxArt Family Fundays, an all-ages, free-access day with complimentary admission to every gallery and exhibition and arts-engagement programming suitable for visitors of all ages, interests, and abilities."
May 28
Free
Phoenix Art Museum
The Science of Guinness World Records 
"All around the world, people are pushing themselves to achieve new and amazing things. From the world's longest mustache (14 feet!) to the most drum beats in 60 seconds (over 2100 beats... or 35 per second!), to the most consecutive pinky pull-ups (36!), the world is full of fascinating people achieving strange and incredible feats.
Now, for the first time ever, we're looking into the science behind these mesmerizing accomplishments with our new The Science of Guinness World Records exhibition."
Through Jan. 1, 2024
Arizona Science Center
Scottsdale
Memorial Day at Mavrix
"Mavrix is offering free bowling for veterans and active duty personnel who show their ID from 10am – 3pm.  In addition, the venue will open early at 10am and feature door buster deals, including buy one get one free $20 game cards and buy one get one free laser tag from 10am-11am."
May 29
10 a.m. - 3 p.m.
Mavrix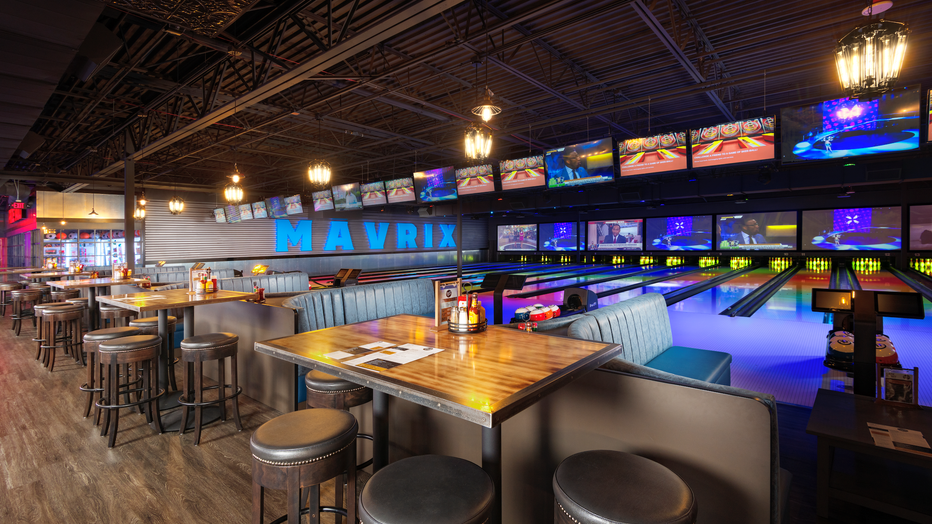 Leonardo: The Universal Man 
"Leonardo: The Universal Man will transport you into the Genius Mind of the original "Renaissance Man" using state of the art immersive design, light, sound, and projection technology. Experience a floor to ceiling spectacle as you embark on a visual and musical journey of da Vinci's life including world-renowned masterpieces "The Mona Lisa" and "The Last Supper".
This fantastical journey into the many phases of Leonardo's expansive contribution to history, art, and technology has been reimagined alongside exciting visual animations and custom soundtrack - to bring a man from the 1400s into the wondrous future of today."
Through June 28
$24.99+
Lighthouse Artspace Phoenix
Let's Roll Summer at The Princess 
"SKATE at an outdoor roller rink, GAME your way through a vintage arcade and themed laser tag adventure and get your GLOW on at the Neon 9 mini golf course. On the weekends, get jiggy with it at our Let's Glo Pool Parties and Dive-In Movies. As if there couldn't be more, don't miss fireworks every Saturday night. Raise the roof, because Summer at the Princess is rolling in hot!"
May 25 - Sept. 4
Fairmont Scottsdale Princess
Tempe
Dog Fun Festival
"Calling all dog lovers! Tempe Marketplace & Dog Fun Festival hosts the ultimate FREE dog event at The District!
Join us for dog races, photo ops, games, dog gym, bone bar, pup cups, prizes, giveaways & more – all benefiting AZ Humane Society."
May 27
10 a.m. - 1 p.m.
Free
Tempe Marketplace