Farewell Terminal 2: Sky Harbor's oldest terminal in existence to close in February
PHOENIX - Officials with Phoenix Sky Harbor Airport say services at Terminal 2 will stop in early February.
According to the airport's website, all airlines currently operating out of Terminal 2 will be relocating to Terminal 3, within a time span from February 3 to February 5.
The airport's website lists Alaska Airlines, Boutique Air, Contour Airlines, and United Airlines as airlines that operate out of Terminal 2, and also provided a schedule on the relocation.
February 3
· Boutique Air
February 4
· United Airlines
February 5
· Alaska Airlines
· Contour Airlines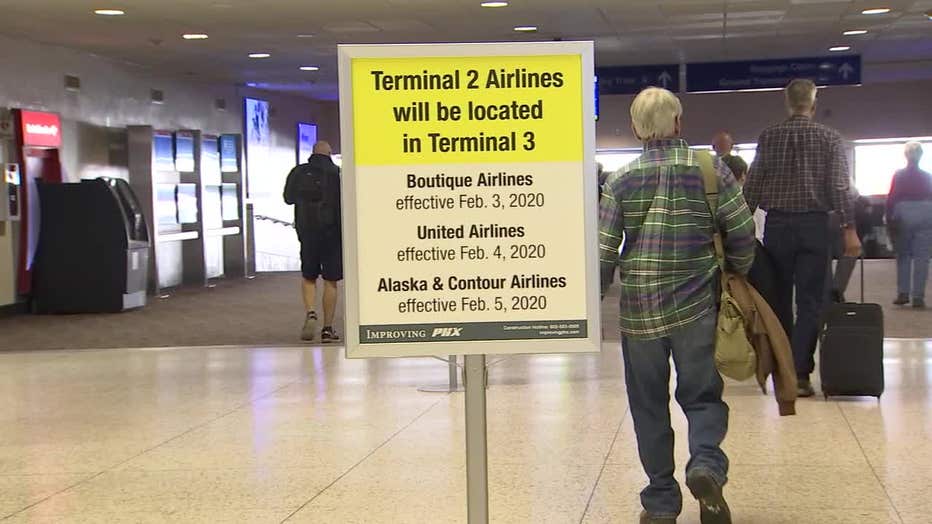 Airport officials are organizing a farewell party for Terminal 2, scheduled from 4:00 p.m. to 8:30 p.m. on February 4.
"It's been a long evolution, but Terminal 2 has seen its lifetime, its useful life, and that's when the decision was made, probably five, six, seven years ago to modernize Terminal 3 and to give it new life and do away with Terminal 2," said an airport official.
While it's a big process to get everything up and running, including the computers and planes to other terminals. However, Sky Harbor officials say they are prepared for the change.
According to the airport's website, Terminal 2 opened in 1962, 10 years after Terminal 1 opened. At the time, Terminal 2 was considered to be one of the country's most modern facilities.
Despite the demolition of Terminal 1 in 1991, airport officials said the remaining terminals were never renumbered.
When Terminal 2 opened, City planners had reportedly hoped to service airline traffic with the opening of Terminal 2 until the year 2000, but by 2000, Terminals 3 and 4 were built to service the growing number of passengers.
According to the airport's Comprehensive Asset Management Plan, Terminal 2 is scheduled for demolition after its closure, and may one day be used as bus gates. Meanwhile, a mural featured inside Terminal 2 will be relocated to the airport's Rental Car Center sometime in 2021.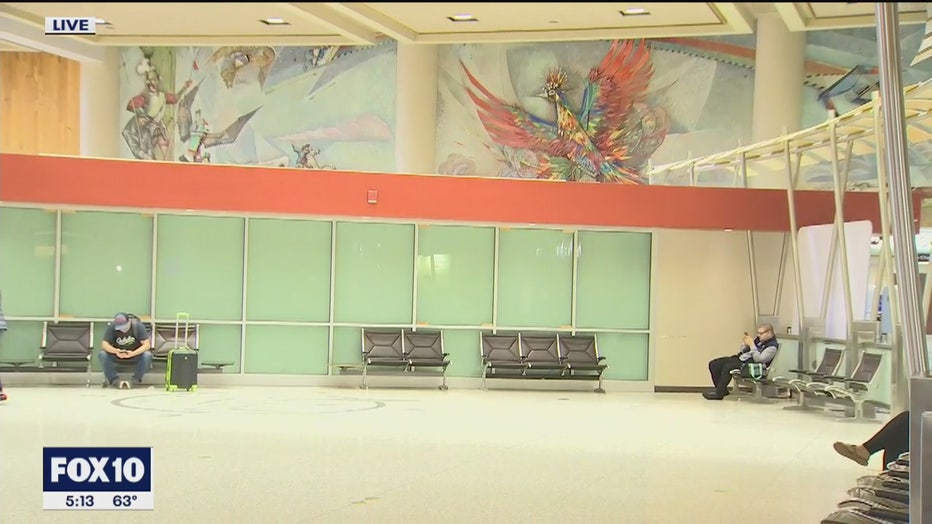 Phoenix Sky Harbor Airport
Airlines affected by Sky Harbor Terminal 2 closure
· Alaska Airlines: https://www.alaskaair.com/
· Boutique Air: https://www.boutiqueair.com/
· Contour Airlines: https://www.contourairlines.com/
· United Airlines: https://www.united.com/en/us/