Goodyear fire captain helps out South African flood victims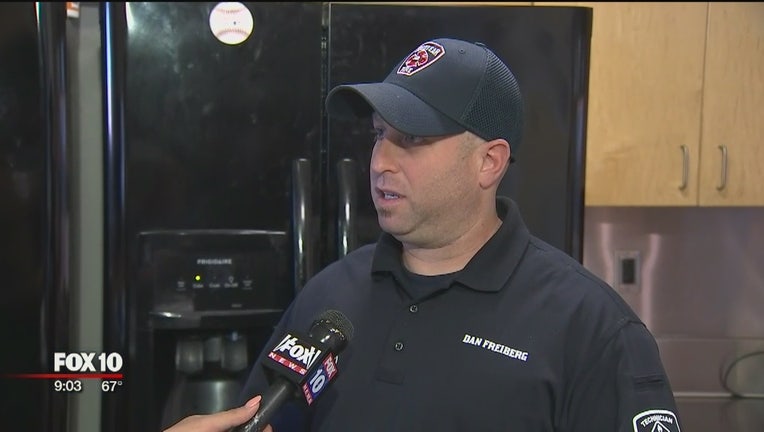 article
GOODYEAR, Ariz. (FOX 10) - For Goodyear Fire Captain Dan Freiberg, there is no measuring scale when any disaster strikes.
At times, being deployed from Goodyear to places across the world, he volunteers his medical skills to help others through crisis.
"When those people are impacted, it's hard because you just know they don't have anything to begin with," he said.
As leader of international emergency team, "Rubicon," Captain Dan was recently one of 25 medical professionals in the U.S. to travel on a three-week rescue mission to Mozambique in southeast Africa, an experience, he says, was unlike any other.
"We would have 250 to 200 people lined up that we had to treat in a very short period of time because the helicopter would drop us off and then they would come back," he said.
The greatest challenge, he says, is treating so many in the villages of a deadly disease the storm left behind, in very little time.
"Those people had so much malaria because the tidal wave had come through the river and just destroyed everything," he said. "For these people, they really have so little. Where we were was just mud huts. There's no electricity. The way they get water is they dig holes in the ground, so it's just a whole different world."
Captain Dan returned home only a few days ago.
"I look back at the pictures and I think that we did a really good job for what we had and what we could make happen," he said.