Man accused of stabbing roommate before shooting at Maricopa officers
MARICOPA, Ariz. - A car chase and gunfight stemming from a stabbing in Maricopa Sunday night ended with a suspect being shot by police.
The incident began on Aug. 7 when officers responded to a home for reports of a stabbing, Maricopa Police said. When police got to the scene, they found a man who said he had been attacked by his roommate, identified as 50-year-old Michael Zapata. Zapata fled the scene before police arrived. The victim was taken to a hospital for stab and burn wounds. 
Zapata was found after he crashed his car near Maricopa Casa Grande Highway and Porter Road. The person behind the wheel of the vehicle Zapata crashed into suffered minor injuries.
"The suspect then shot at MPD units, and officers returned fire," police said. "No officers were injured during the incident."
Zapata was shot by officers and was hospitalized with minor injuries. He has since been released from the hospital and booked into jail.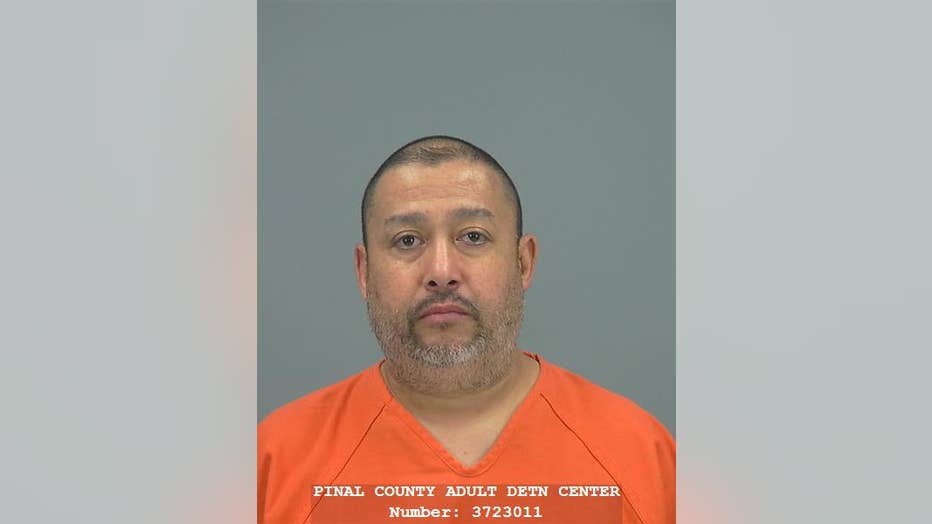 Images shared by Howard WaGGner with News of Maricopa show the suspect's car riddled with bullet holes.
The Pinal County Sheriff's Office is investigating the officer-involved shooting. The Maricopa Police Department is investigating the original aggravated assault incident.
Maricopa Casa Grande Highway was closed due to the investigation, but it has since reopened.
Photo by Howard WaGGner/News of Maricopa