Handyman arrested in deadly hit-and-run of Pinal County man
RANDOLPH, Ariz. - Deputies say a suspect has been arrested in connection to a hit-and-run that left a man dead near Coolidge.
The Pinal County Sheriff's Office says deputies on March 29 responded to reports of an injured man lying on the side of the road in Randolph, near Bateman Street and Hudson Road.
Once at the scene, deputies found the victim, 85-year-old Melvin Moore. He was taken to a hospital where he later died.
Investigators say they learned that Moore had recently hired 20-year-old Ricky Gibson to do odd jobs for him. When Moore discovered that a motorized bicycle had been stolen from him, he suspected that Gibson had taken it. Moore's pickup truck was also missing from his property. It was later found abandoned near the scene of the hit-and-run.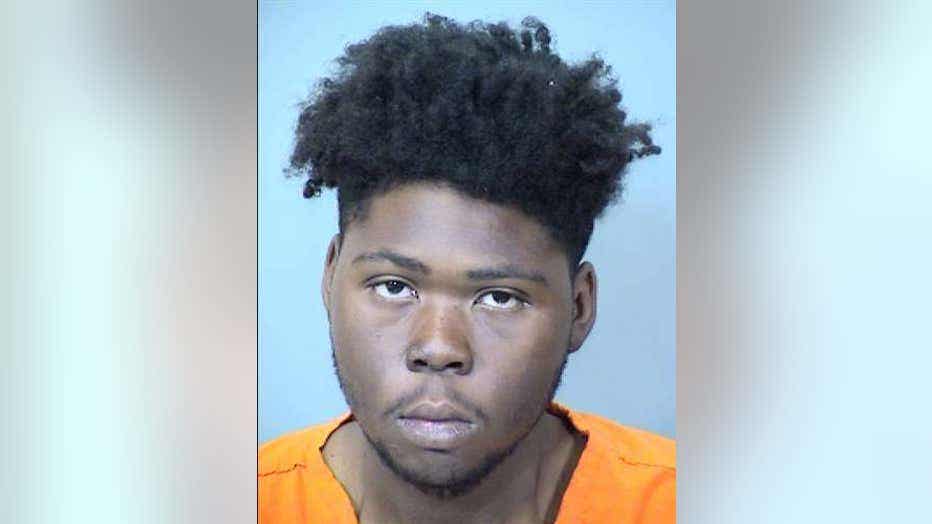 Ricky Gibson (Pinal County Sheriffs Office)
Gibson was tracked by detectives to a nearby home. As detectives were conducting surveillance, Gibson and several others attempted to run away.
Gibson and another person were detained. While being questioned, the other person allegedly told deputies that Gibson admitted to him that he ran over Moore in his truck after Moore confronted him about the stolen bicycle.
"Gibson overpowered Moore, getting into Moore's truck and running him over," the sheriff's office wrote in a Facebook post.
Gibson was arrested and booked into jail. He is accused of first-degree murder and is being held on a $1,000,000 bond.
Area where the hit-and-run happened: