Latest consumer product recalls: Phillips baby monitors, Doritos chips
Several products have been recalled over the past week for health and safety reasons. Here's the latest recalls from August 2-9 that consumers should know about.
1. Philips recalls nearly 13K baby monitors for risk related to overheating batteries
2. Hyundai, Kia recall nearly 92,000 vehicles and tell owners to park them outside due to fire risk
3. Frito-Lay recalls some Doritos over soy, wheat allergen concerns
4. Maggie's Farm bed bug & flea killer spray
Recalled Maggie's Farm Bed Bug & Flea Killer (Consumer Product Safety Commission)
Maggie's Farm issued a recall for 14,500 of their 14-ounce Bed Bug & Flea Killer spray because they can "rupture and expel shrapnel, posing injury and laceration hazards to consumers."
Officials say the leaking contents can irritate the skin and eyes upon contact.
The cans have the UPC number 811249020540 and Lot #0101325. 
So far, there has been four reports of cans rupturing, but no one has been hurt.
Click here for more information
5. Amana air conditioners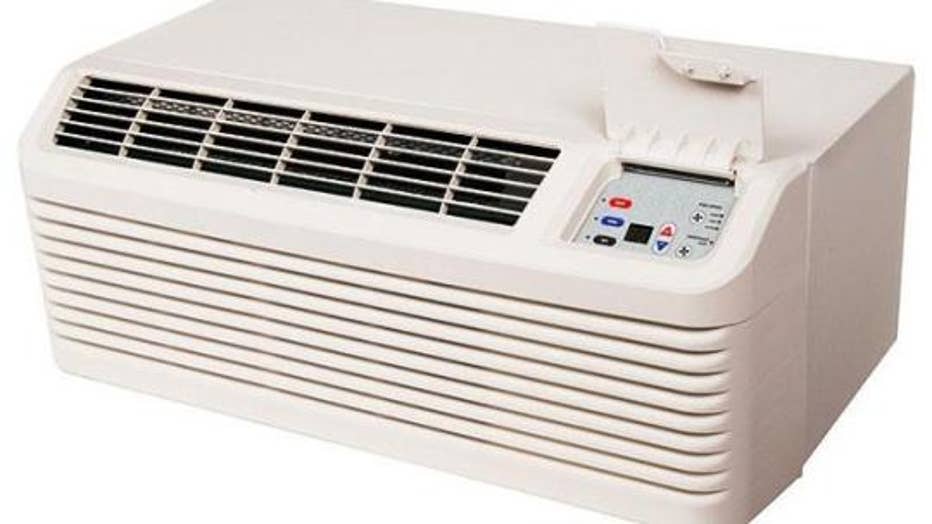 Recalled Amana PTAC unit(Consumer Product Safety Commission)
Around 62,100 Packaged Terminal Air Conditioners/Heat Pumps (PTACs) assembled with "DigiAir" modules are being recalled nationwide because of the risk of overheating, posing a fire hazard.
Daikin Comfort Technologies, the manufacturing company, says it has received 52 reports of issues with the machine's compressor, including 10 that started fires. No injuries have been reported.
The product was sold from May 2015 to January 2023. The recalled units are beige and have a model number that begins with PMH or PMC.