CEO of Tempe rehab 'absolutely' denies allegations of Medicaid fraud, health code violations
PHOENIX - FOX 10 Investigates exposed what health officials are calling an unlicensed treatment center at a Tempe hotel property.
We're learning more about NewFound Hope, the company behind the operation that is under state investigation.
Both the state's Medicaid agency and the Department of Health Services (DHS) are investigating NewFound Hope. Records show dozens of people have been housed at a "decommissioned" Ramada Inn without valid licensing.
The company is also accused of Medicaid fraud in the midst of a statewide sober living crisis.
Confronting NewFound Hope
We finally caught up with NewFound Hope's owner to see what he had to say while at the Arizona Office of Administrative Hearings on Aug. 4.
"I gotta tell you no comments until you guys put facts on TV that are real, no fake news," said Denis Artiles, NewFound Hope CEO.
He responds saying "absolutely" before FOX 10 Investigator Justin Lum can finish asking if he denies the allegations in our previous report on NewFound Hope.
Lum continues, "… of offering services without proper clinical oversight or excessive billing?"
"I have no further comment," Artiles said.
He never responded to FOX 10 for our previous report.
A little more than a week later, he was found after a private hearing with Arizona Health Care Cost Containment System (AHCCCS), the state's Medicaid agency.
(Left) Denis Artiles, NewFound Hope CEO
Since February, AHCCCS stopped paying NewFound Hope for services provided to its patients, accusing the program of fraudulently billing the state.
NewFound Hope is appealing the suspension.
Meanwhile, the state's Department of Health Services says NewFound Hope is housing patients at a hotel property on Scottsdale Road in Tempe, operating a healthcare institution without a license.
Through our investigation, it was clearly business as usual for Artiles and his team weeks after DHS issued a cease and desist letter.
"Are you guys still operating right now?" Lum asked Artiles.
He responds saying, "Yes, we are."
"So despite the cease and desist, you feel like DHS is in the wrong here?" Lum asked the CEO, to which he replied "Yes."
NewFound Hope lawyer responds to allegations
NewFound Hope's website says the program provides treatment and housing for Native American families, but DHS investigators reviewed medical records to learn that multiple patients should not have been admitted to the program due to having withdrawal symptoms.
At one point, nearly 100 beds were assigned to patients at the hotel.
NewFound Hope's attorney Ashley Adams answered a few questions on Aug. 4 while also at the Arizona Office of Administrative Hearings.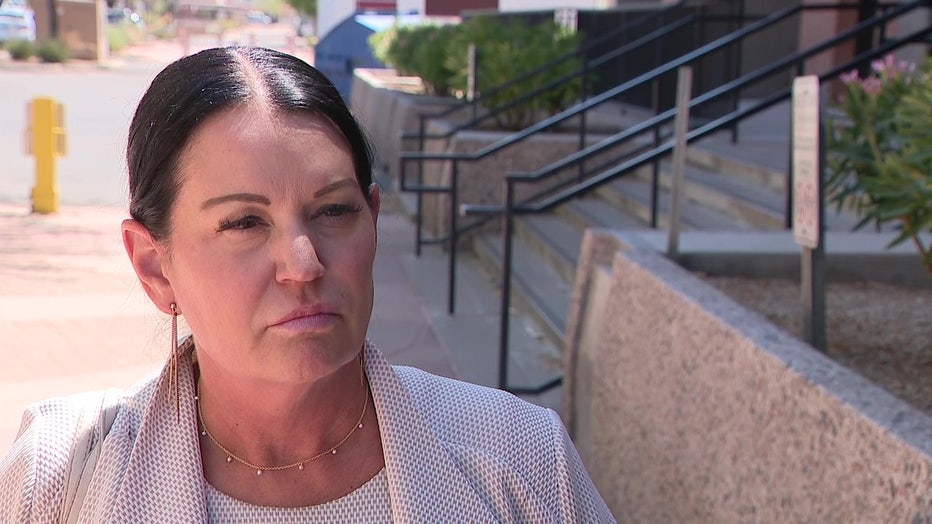 NewFound Hope's attorney Ashley Adams
Lum: "Is there any acknowledgment or concern that there are people that are not totally sober and not fully detoxed as said in the allegations made by DHS?"
Adams: "I think if the patients needed a higher level of care our clients have enough professionalism and knowledge to know that they should have been taken to a higher-level facility, so I don't think that was an issue at all."
DHS says patients were transported between the hotel and the detox center daily.
Adams says the investigators did not interview current patients and employees before the suspension.
"They didn't do anything other than look at records, and they're trying now to impose a billing rate on providers that was not in place at the time, prior to all these suspensions. So in essence they're trying to impose a law on an ex post facto or retroactive basis," Adams said.
A spokesperson with AHCCCS can't discuss this case in detail but says investigations done by the office of the inspector general are complex and require significant research.
If fraud is suspected, law enforcement will assist in the investigation before suspensions are finalized.
NewFound Hope is also appealing actions taken by DHS.
DHS says the hotel facility is "providing a higher level of care than that of an outpatient treatment center" which "could result in patient harm."
Adams says no services are provided there – just housing.
'Money, money, money …'
Two more former employees of NewFound Hope are coming forward and wish to remain anonymous. 
We will call them Mary and Felicia.
Lum: "What can you tell me about whether there were services or not?"
Felicia: "Yes, there were services after hours, after groups ended at the clinics at 2 p.m. There were other classes that were facilitated at Ramada."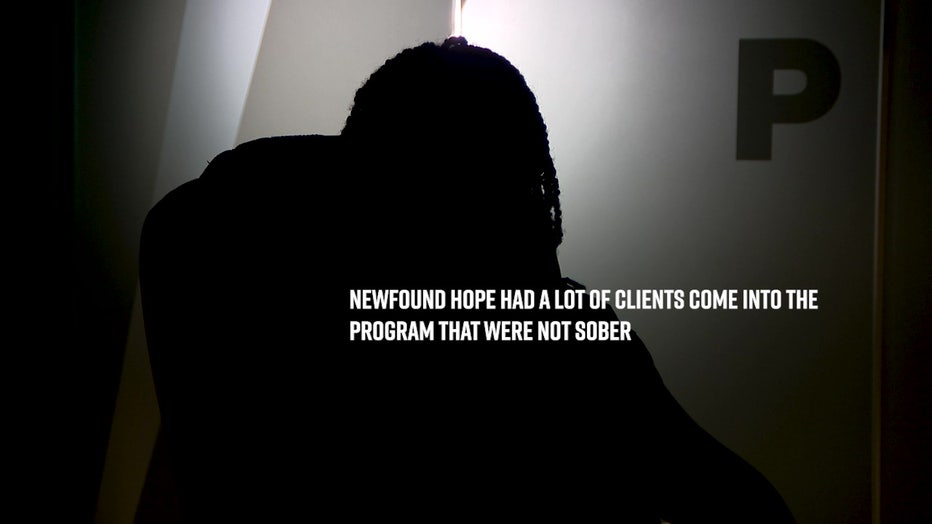 They describe being pressured to bill AHCCCS for as many services as possible each day.
Mary: "Money, money, money, money, money. Let's get this money. Forget everything else."
Lum: "Every day you were trying to hit a mark or a quota?"
Felicia: "Correct."
Mary: "If we didn't meet that six units a day, best believe we were getting an email back from the owner himself who was not happy about it."
That owner is Denis Artiles.
AHCCCS says wide-ranging investigations found that people were "aggressively recruited with false promises of food, treatment, and housing," yet providers billed for services that weren't given or necessary.
NewFound Hope is on a list of more than 200 providers that AHCCCS suspended payment to as the state has lost hundreds of millions of dollars in a Medicaid fraud scheme that doesn't just target Native Americans.
What about the living conditions inside the former Ramada Inn?
"Most units there were infested with bugs, ants, roaches, mice even," Mary said.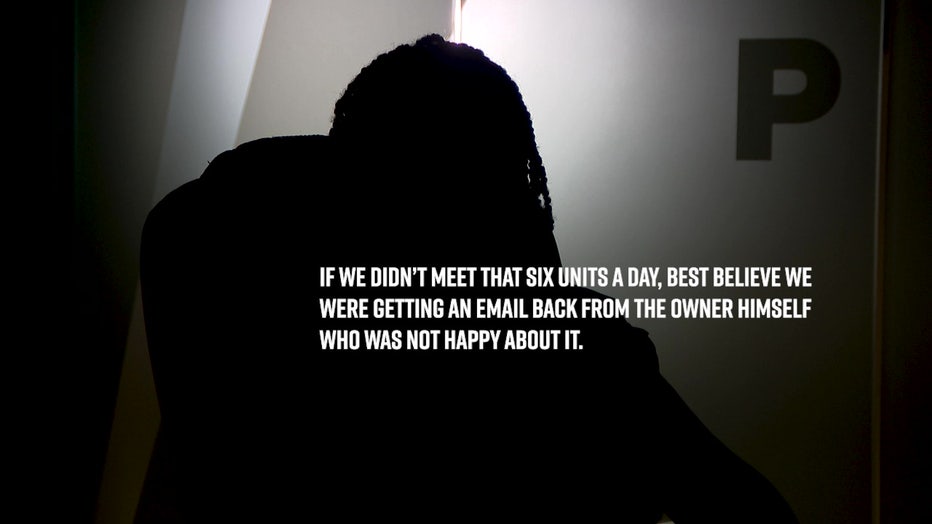 She also says it was normal to see patients under the influence of alcohol.
"NewFound Hope had a lot of clients come into the program that were not sober and then there were also clients that would go out on day passes for the week or the day, just kind of depending on the approval, and then come back very intoxicated. Some of them were just allowed to go to their room and just detox it off," she claimed.
This is all reportedly happening in a facility filled with dozens of people, and families with children.
"It's very overwhelming. It's a good thing that a lot of our employees, my fellow employees, are knowledgeable in the recovery treatment and substance abuse field because we did sometimes go in on a wing and a prayer," Felicia said.
Former employees believe the high volume and small staff caused case overload and bare-minimum services.
"All of us wanted to do more," Mary said.
FOX 10 asked how much Medicaid reimbursements NewFound Hope has received from AHCCCS, but was told by the state agency that the numbers can't be released yet due to the ongoing case.
Documents related to this investigation