Man falls 50 feet into hole at construction site near San Tan Valley
SAN TAN VALLEY, Ariz. - Firefighters rescued a man who fell 50 feet into a hole at a construction site near Schnepf and Combs Roads.
According to the Rural Metro Fire Department, the man was walking over a hole covered with plywood Tuesday morning when he fell 50 feet at a new housing development site.
Firefighters say the man is uninjured and communicated with them via radio.
A Mesa Fire tactical rescue team was also at the construction site to assist with the rescue.
"The individual is now out of the hole and is able to walk around under his own power. Has some minor scratches and bumps to his head and face, but is otherwise in good condition," stated Lauren Reimer of the Pinal County Sheriff's Office.
The man's name has not been released.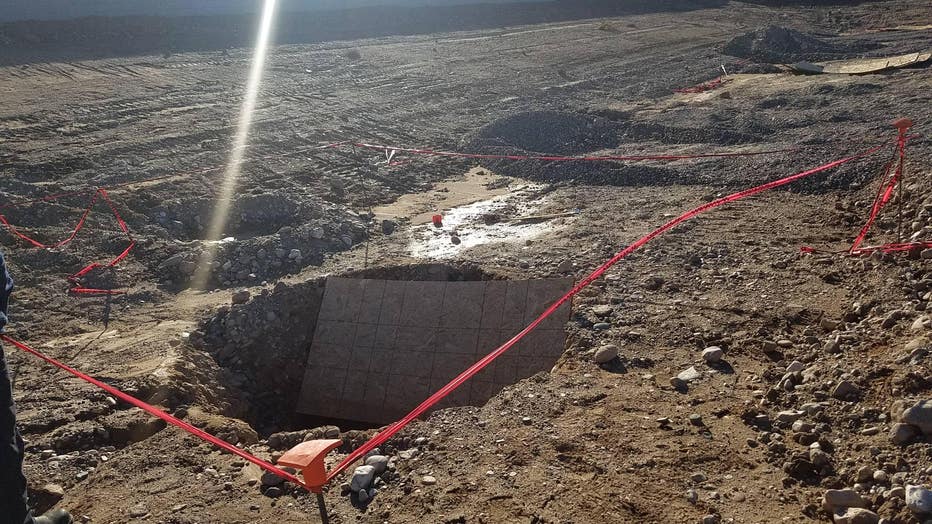 (Pinal County Sheriff's Office)