Man accused of killing his boss over paycheck dispute in west Phoenix
PHOENIX - Police say a man accused of shooting and killing his boss at a west Phoenix apartment complex has been arrested.
Phoenix Police say officers responded to the scene on Nov. 2 near 43rd Avenue and McDowell Road and found 51-year-old David Gordon in the parking lot. Gordon claimed to have been involved in a shooting and was taken into custody.
Officers then found 47-year-old Dariusz Swiader inside a car with a gunshot wound. Swiader was pronounced dead at the scene.
According to court documents, the two men had been arguing over a paycheck. Gordon, a previously convicted felon, was not supposed to be in possession of a gun.
Gordon was booked into jail and is accused of second-degree murder. He is being held on a $250,000 cash bond.
Family mourns
Swaider's niece, Amelia Wroblewski, says the 47-year-old didn't deserve to die.
"He had a whole life ahead of him, and this man came just took his life when he had two kids, two young kids that he was raising for no reason," Wroblewski said. "He was a good guy, he didn't do anything wrong, he wasn't aggressive…and [Gordon] shot him in the head twice."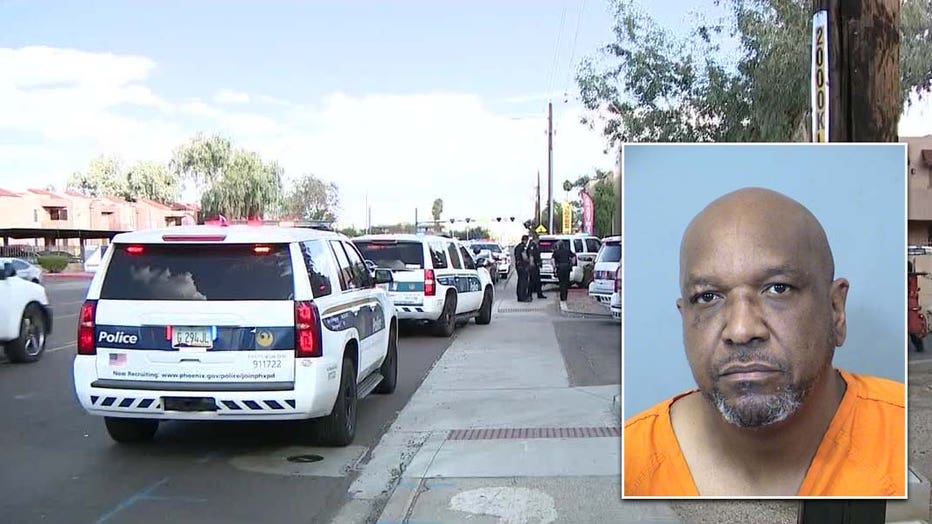 Police say David Gordon, 51, shot and killed his boss in west Phoenix over a paycheck dispute.