Maricopa County Animal Care & Control in need of veterinarians
MARICOPA COUNTY, Ariz. - The nationwide veterinarian shortage is affecting shelters in Arizona. Maricopa County Animal Care and Control (MCACC) is in need of vets to help with spaying and neutering adopted animals. 
The shelter is seeing overall positive trends in adoptions, but cannot let the animals out of their care until they are spayed or neutered. 
"It is our duty at Maricopa County to make sure that every dog leaves this facility spayed and neutered so that we can help the animal overpopulation crisis that everyone is experiencing nationwide," Said Kim Powell, the MCACC communications officer.
Since June 1, more than 2,000 dogs have been adopted but 3,000 animals have come in - all of which needed to be spayed or neutered.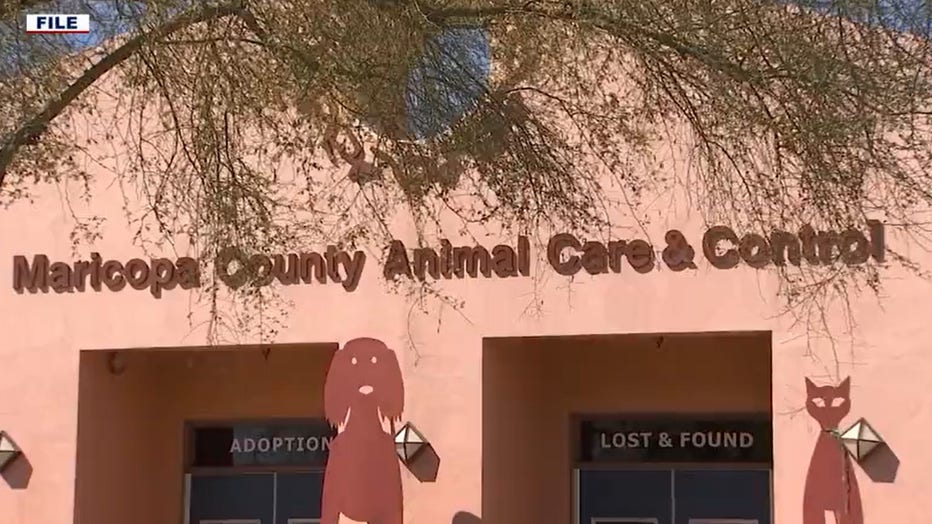 Until recently, the county only employed two veterinarians. A third was just hired, and they need two more along with several vet techs.
"The county offers a $100,000 loan repayment program for our veterinarians," Powell said. "We're trying really hard to recruit veterinarians because it is so important right now, and they also offer amazing benefits and a hiring bonus as well."
The veterinarian staff completes about 50 surgeries a day and the hope is to increase that number and send animals to their forever homes sooner. 
"Well ideally if we were full staff in our vet clinic we would have dogs that are already pre-altered so that means that we can spay and neuter them before they're adopted. That way when they're adopted they can leave that day with their new owner," she said.
Click here to learn more about veterinarian employment opportunities with MCACC.