Mesa man accused of manslaughter after loaded gun goes off
MESA, Ariz. - A suspect has been arrested in connection with a fatal weekend shooting in Mesa at a home near Sossaman and McDowell roads, according to police.
They said 21-year-old Michael Whipple was taken into custody shortly after Dec. 6's shooting and was being held on suspicion of manslaughter.
Police said officers responded to a shooting call at about 4 a.m. Sunday and found 20-year-old Tyler Rascon with a gunshot wound.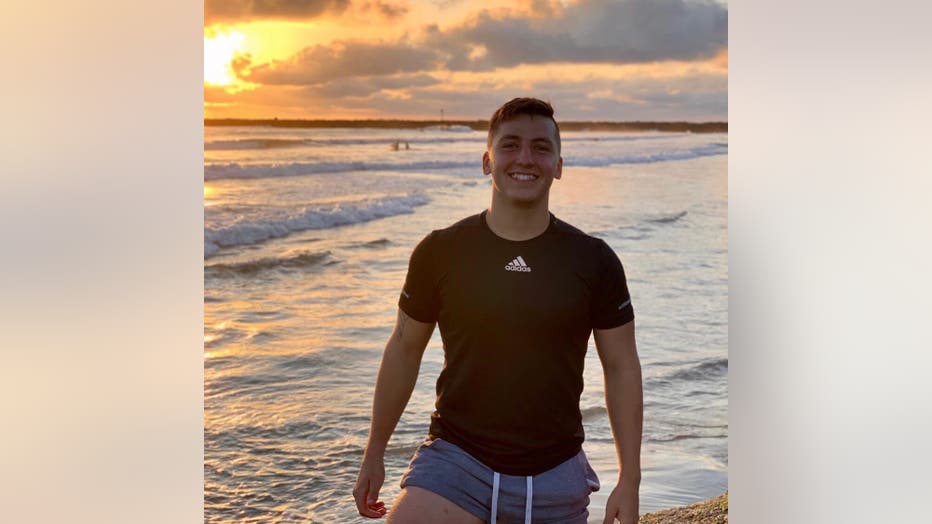 Tyler Rascon (Courtesy: Rhinos Rugby Academy)
Rascon was taken to a hospital, where he was later pronounced dead.
Court documents show Whipple told police that he had just purchased a handgun for his birthday and he wanted to show Rascon and a witness at the home.
Police say Rascon did not live at the residence and had come over to visit Whipple and several friends after attending a party.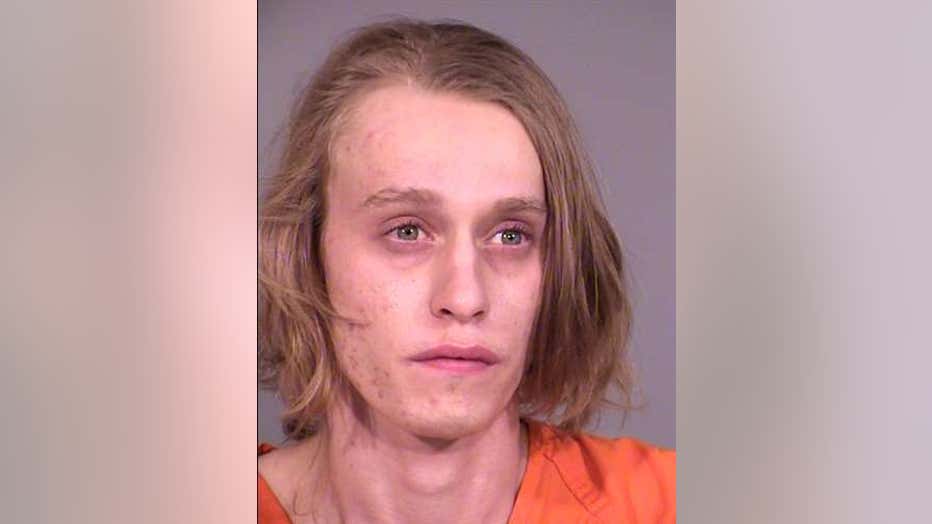 Whipple said he got the gun from his nightstand where he kept it and handed it to Rascon. 
A witness told investigators that while Whipple was holding the gun, he removed the magazine, saying Whipple told Rascon, "Ok, see it's safe, it's not loaded." The witness looked back towards their cell phone and then heard a gunshot.
The police report states, "Prior to the victim arriving at the residence, the witness said the defendant showed him the handgun. The defendant removed the magazine from the handgun and handed the handgun to the witness. The witness gave the handgun back to the defendant. The witness never saw the defendant put the magazine back in the handgun. The witness said he never saw the victim holding the handgun."
During an interview, detectives said Whipple told them he usually checked to see if the gun was loaded but did not when he handed it to Rascon and the witness. Whipple also said Rascon reached out to hand the handgun back to him and when he grabbed onto the handgun, it went off.
Investigators say during a search warrant at the home, a handgun was found and "A magazine was found inside the handgun that was full of ammunition. The chamber of the handgun was empty."
It was unclear Monday if Whipple has a lawyer yet who can speak on his behalf.
Funeral arrangements for Rascon are pending.
Family remembers their 'golden boy'
Rascon's family says Tyler was the "golden boy" who had dreams of becoming a professional rugby player. Just days before the shooting, he had just gotten word that he was well on his way to having his dream come true. 
Terri Rascon, Tyler's mother, said he was the son others told her she couldn't have.
"His life has been the utmost joy. It's made my life purposeful," she said, not only touching her life forever, but everyone's he met. 
"He was everything. He was kind, he was good, he was smart, he was so funny, pleasant. Always in a good mood. He would light up a room wherever he went," his mother remembered.
She says Whipple was her son's good childhood friend who spent many birthdays and countless hours with her family.
"My first thought when it happened, I said, 'This couldn't happen. It was an accident. This kid has been over to my home many, many times,'" Tyler's mother said.
You can donate to the family by searching @tylerrascon on Venmo.
Messages on social media about Tyler Rascon:
On Facebook, the Tempe Rugby Club described Rascon as an exceptional young man, who was a talented rugby player. The Phoenix Rugby Club says he was a polite and gifted player.