PD: Man fatally stabbed by twin brother at Phoenix apartment
PHOENIX - A man is behind bars because police say he murdered his twin brother and neighbors have told FOX 10 that this isn't the first time Christian and Bryan Piedra were involved in a fight. This time, it ended with one of them dead.
27-year-old Christian Piedra was booked into the 4th Avenue Jail, accused of second-degree murder.
His cousin, Valentin Piedra, spoke to FOX 10 and says these identical twins, Christian and Bryan, fought for years, but their family is shocked one of them had to die.
"Bryan.. he was kinda like the sweetest person actually. He got along with like, everybody," said Valentin. "Christian seemed to be the one who was getting into trouble all the time. I think he ended up with a DUI just recently, too."
Identical twins -- a bond like no other.
Christian and Bryan could only depend on each other. Valentin says they did everything together.
"Anywhere Bryan went, Christian will follow. They couldn't be like, alone for anything."
But on December 6, Phoenix Police responded to a domestic violence incident at the Windrose Villas near 19th and Peoria Avenues just before 10:30 p.m. They say Christian stabbed Bryan to death.
Neighbors say kids who live in the apartment complex are traumatized.
"If you go up to the balcony, there's blood all over the balcony and there's footprints all down the cooridor," said Caitlin Lewis.
But this isn't the first time the twins have fought. Alex Lewis says he's intervened a few times to split up the brothers.
"Last one I split up, I remember it was over video games, I think one of 'em was gloating too much and the other one took offense and it just kind of escalated to them outside of my apartment just throwing blows."
Valentin says the twins worked together in landscaping. He just came to visit them last month, seeing no signs of violence. Now this family is coping with the loss of Bryan and the arrest of Christian.
"They were raised by my grandmother and grandfather, so they seem to be the most affected. They just can't believe it. It's something they were not expecting to happen."
Christian Piedra's bond was set at $750,000.
The investigation is ongoing.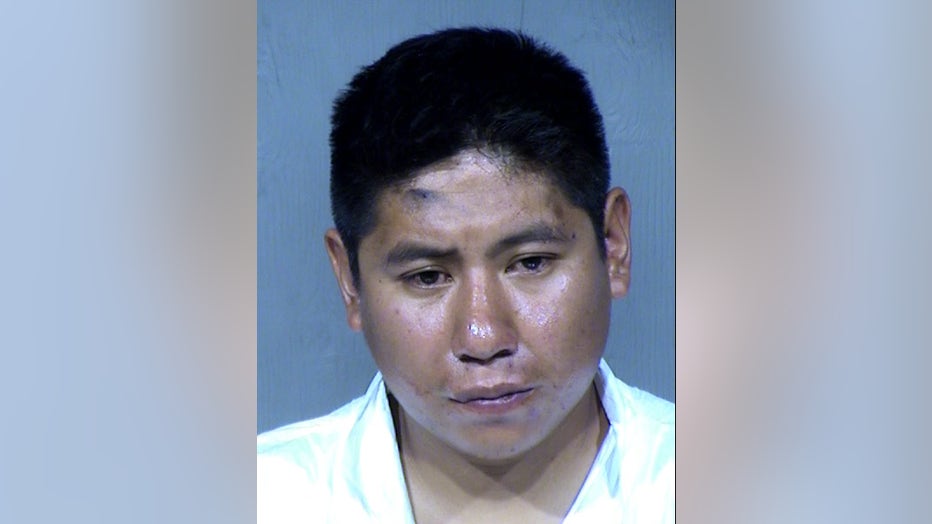 Christian Piedra (Phoenix Police)