Teen found shot to death inside vehicle, suspect arrested
PHOENIX - A man has been arrested after police say a teenager was found shot to death inside a vehicle in Phoenix.
According to Phoenix police, officers found 16-year-old Michael Loving with a gunshot wound inside a vehicle near 35th Avenue and Thomas Road at 1:30 a.m. on Jan. 25.
Loving was pronounced dead at the scene.
The same day, 23-year-old Gilberto Fabela was arrested in connection to the shooting. He was booked into jail and is accused of murder.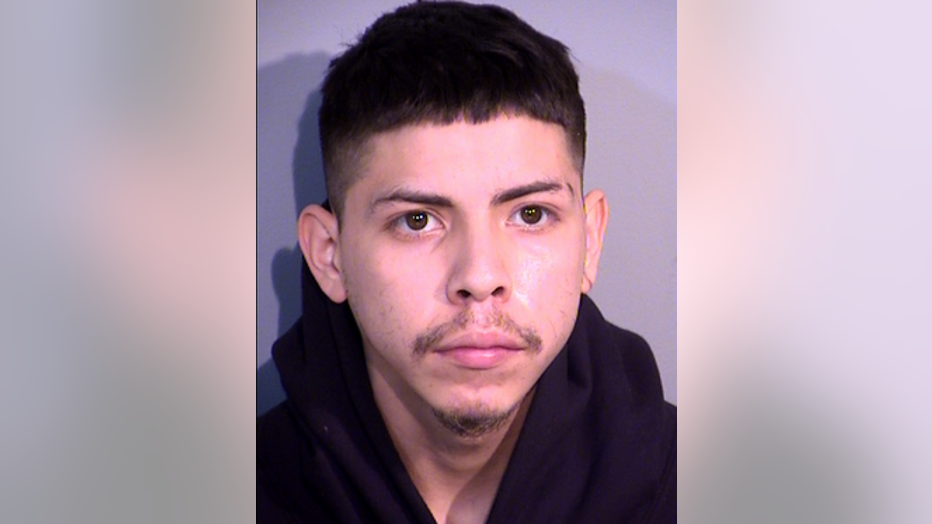 Less than a day later, family and friends of Loving gathered together. His mother said she doesn't know what happened that night and is hoping his friends will tell her.
Twyla Boatley says all of her son's high school teachers called her Tuesday and gave their condolences.
"You so smart. You so polite. You keeping the peace. You make things go better. You make our jobs easier basically," his mother said of the remarks his high school teachers gave.
He was a basketball player, an A student and was the dream oldest son for Boatley.
At just 16, he helped with all of his younger siblings. "A real good protector and that why it's so crazy. This is the crazy,"  his mother said.
Court records show Fabela told police he woke up to gunfire and went outside and found his brother with a gun. He took the gun and fired shots toward a car and someone running away from the scene.
Police say surveillance video captured Fabela firing the weapon. A bullet went into a house and hit the headboard of a bed while a couple slept. They were unharmed.
Boatley doesn't know why her son was there, but said the last thing he did before leaving shows what he meant to the family.
"He said, 'Hey, I got my sisters and brothers. Let me feed them. I'll go make a snack and then I'll come help you,'" his mother said.
She's asking for the people that were with her son to speak up about what happened.
"I just want information closure and understanding how my baby ended up in this situation," Boatley said.
Fabela's bond was set at $750,000.
Donate to the family here.
Get breaking news alerts in the FREE FOX 10 News app. Download for Apple iOS or Android.