Pedestrian killed in hit-and-run crash on I-17 in Phoenix
PHOENIX - A pedestrian was killed in a hit-and-run crash on Interstate 17 in Phoenix early Thursday morning, according to the Arizona Dept. of Public Safety.
The collision happened in the northbound lanes near the Thunderbird Road exit.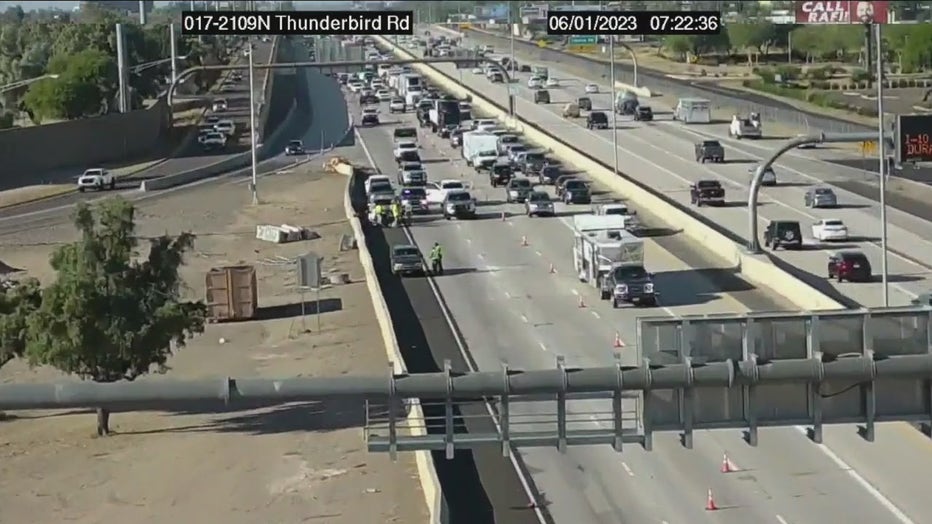 The scene of a deadly hit-and-run investigation on I-17.
No information was released about the suspect vehicle or why the pedestrian had been in the roadway.
The two right lanes are blocked for the investigation.