Phelps qualifies fastest for 100 fly at 1st meet in 8 months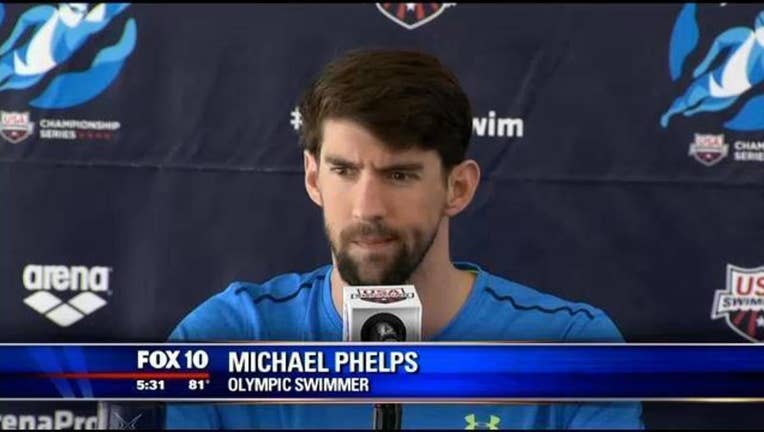 article
MESA, Ariz. (AP) - Michael Phelps has qualified fastest in the 100-meter butterfly at his first meet in eight months.
The 18-time Olympic gold medalist touched first in 52.92 seconds Thursday at the meet in a Phoenix suburb.
Phelps has returned to competition for the first time since serving a six-month suspension for his second drunken driving arrest.
Tim Phillips was second-fastest in 53.02, followed by Olympian Ryan Lochte in 53.17.
Phelps was third at the halfway mark before rallying to win his heat. The top eight advanced to the evening final at Skyline Aquatic Center.
Phelps owns the world record of 49.82 set in 2009 during the height of the high-tech suit era. Those suits were later banned and he is swimming in an Xpresso suit from his signature "MP" line that debuted this week.
He is entered in four other events this weekend.