Child dead, 4 hospitalized after car crashes into pedestrians in Phoenix
PHOENIX - An 11-year-old girl has died and four others are seriously injured after a car crashed into a group of pedestrians near 43rd Avenue and Whitton on Friday, police said.
Officers responded to the area just after 1:00 p.m. on Sept. 3. Phoenix Fire officials say the crews arriving to the scene found two vehicles involved in the accident, with one crashing into a pole.
An investigation revealed that a silver sedan was driving northbound down 43rd Avenue when it suddenly swerved and changed lanes, hitting a gold sedan heading the same direction.
The gold car was sent veering off the street and hit a group of pedestrians that had been walking on a nearby sidewalk.
All of the pedestrians involved were sent to the hospital, and 11-year-old Alysah Marin died from her injuries. The other victims, including two boys - ages 9 and 14 - and two women - ages 18 and 32 - are in serious condition.
Police say the driver of the gold car was not injured.
The driver of the silver car, Fernando De La Garza, reportedly showed signs of impairment. He was booked into jail and faces manslaughter, endangerment and aggravated assault charges.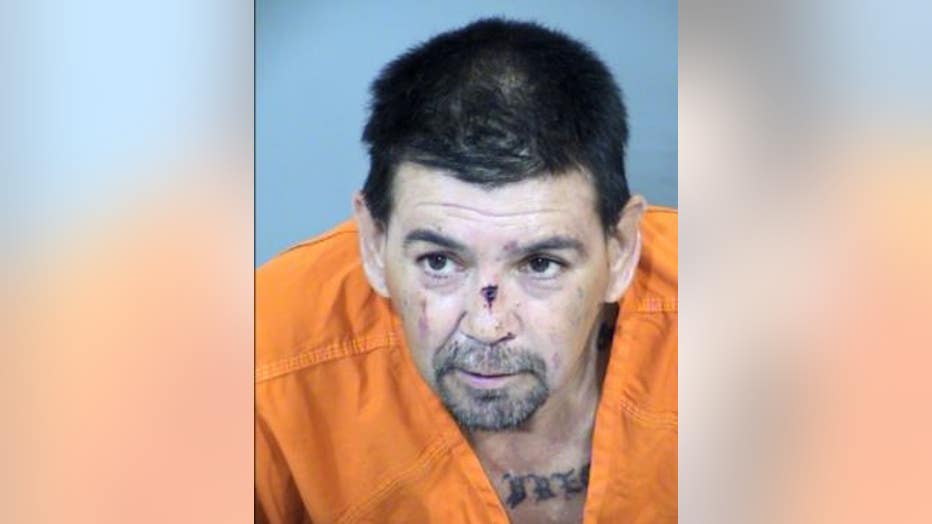 Fire officials also say SRP crews have been called to evaluate the power pole's condition following the crash.
(Can't see the interactive map? Click here!)
Other Top Stories
Tune in to FOX 10 Phoenix for the latest news
For the latest local news, download the FOX 10 News app