Broken bones, punctured lungs: Victims of Show Low bike crash speak out, driver identified
SHOW LOW, Ariz. - Authorities on Monday identified the man accused of plowing his pickup truck into a group of bicyclists taking part in a weekend race in an Arizona mountain town, critically injuring several riders, as a resident of a nearby community.
Shawn Michael Chock, 35, of White Mountain Lakes, fled the crash on June 19 in Show Low and was shot by police, said Kristine Sleighter, a police spokeswoman. Chock is still hospitalized in stable condition and has not been charged.
He is accused of speeding his truck into bike racers gathered just before 7:30 a.m. for the annual 58-mile (93-kilometer) Bike the Bluff race, which had drawn hundreds of participants to the town about a three-hour drive northeast of Phoenix. Witnesses described seeing the bodies of cyclists flying left and right.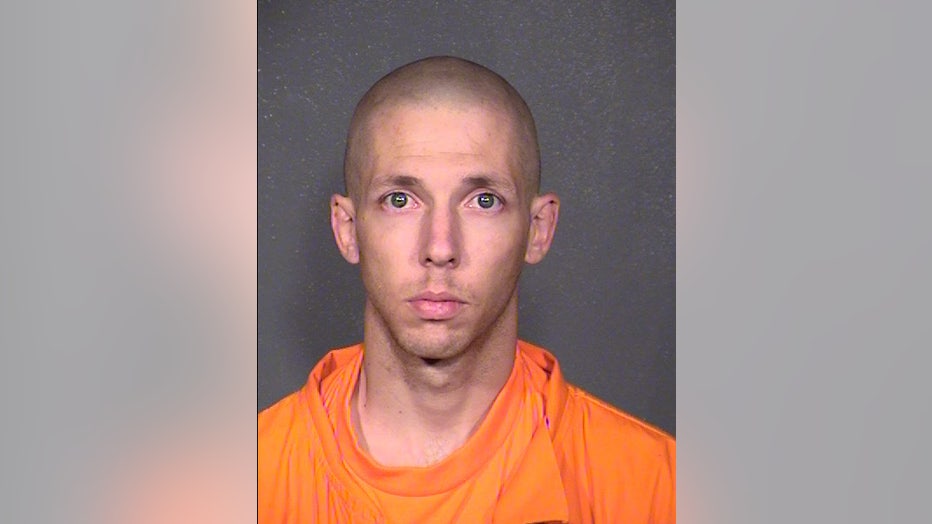 After crashing into the bicyclists, the driver of the pickup hit a telephone pole, and cyclists ran up to the truck and started pounding on the windows, screaming at the driver to get out, witnesses say.
Witness Tony Quinones said the driver hit the accelerator and backed out, drove down the road, made a U-turn and then headed back toward the cyclists but did not hit them again and drove away.
Chock was shot by police outside a nearby hardware store. Chock did not comply when officers tried to arrest him, Show Low spokeswoman Grace Payne said, but authorities have not yet given details on the circumstances that led to the shooting.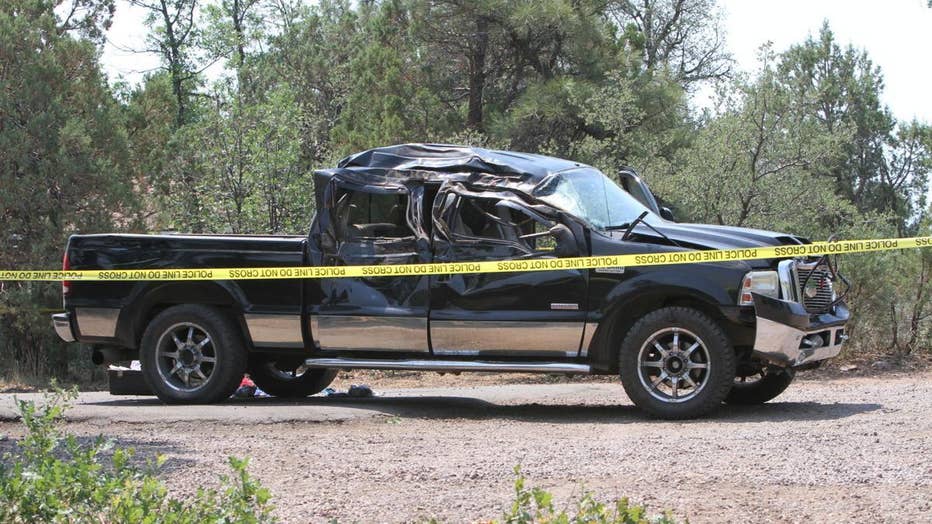 A photo of the truck involved. (Jim Headley/ The White Mountain Independent)
Seven cyclists were rushed to hospitals, and all but one were listed in critical condition. The other was in stable condition. Sleighter said she had no update on how they are doing.
Online court records in Maricopa County show a defendant with the same name and age and details a criminal history dating back to 2010.
In 2007, Chock was indicted on aggravated assault but would later plead guilty to a reduced charge of disorderly conduct with a weapon.
In 2010, he pleaded guilty to aggravated DUI and shoplifting. Arizona Dept. of Corrections records indicated Chock served time in prison from May 2013 until being paroled in Oct. 2014.
Authorities were trying to determine a motive for the crash.
Last month, police arrested a tow truck driver for hitting six bicyclists in Flagstaff, killing one woman and sending four others to the hospital.
RELATED: Witness tells of horror as truck rams into Arizona bike race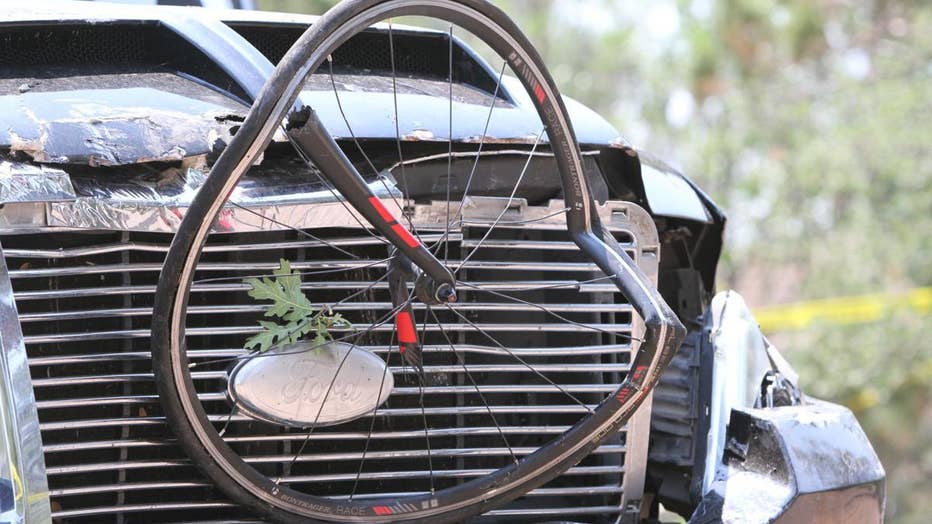 (Jim Headley / The White Mountain Independent)
Crash victims speak out while recovering in hospital
Two of the bike racers involved spoke out as they recovered in the hospital.
Both Kurt Kroemer and Brian Lemke had just started the 58-mile race early Saturday morning when they were hit by the truck.
"I've got a couple broken bones in my neck that's supposed to heal without any surgery," Kroemer said. "There's a bunch of broken bones in my ankle and foot, and that's the more problematic thing because it's sort of crushed."
"Broken ribs on my left hand side," said Lemke. "I have a punctured lung, so I still have a lung tube in."
So many members of the community had reunited for this annual event in Show Low.
"It was a great morning until this happened," Lemke said. 
Kroemer says he barely remembers what happened, but teammates told him the driver ran over his ankle as he sped off.
Lemke says he did see the suspect before being hit in his left side by the front grill.
"He wasn't paying attention," Lemke said. "He wasn't looking at the road at all."
Lemke and Kroemer were two of the seven victims rushed to the hospital. They will have to undergo rehabilitation to get back on their bikes and continue doing what they love.
"It's hard," Kroemer said. "You know it's hard, because he damaged a lot of people, and so I'm trying - I'm trying to stay optimistic about what will happen with me."
Witnesses describe the horrific scene
Bicyclist Jennifer Quijada says she's taking a break from riding near traffic.
"These past two things happened in big groups," Quijada said. "It's making me realize that I don't want to be on the roads with drivers right now."
Jennifer Quijada says she was one of the participants of the race on Saturday. She says she remembers riding just minutes behind the Men's Master group when someone yelled, "Crash ahead!"
"Extremely gory scene," Quijada said. "Something I would never wish for anyone to ever see, and all of us couldn't really process what happened until we saw the bikes as well."
Quijada said she saw bike debris scattered everywhere.
"There are bikes in 20-plus pieces, some of them - the wheels were just snapped in half," Quijada said. "That's when we kind of talked amongst the women ourselves, realized there was a car involved."
Tony Quinones, a cyclist who saw the crash, said some riders wondered at first whether the driver of the truck had fallen asleep at the wheel. But Quinones said he saw the man speed toward the cyclists.
"He went right at us," Quinones said.
Support the Show Low Road Race victims and their families: https://www.gofundme.com/f/show-low-road-race-victims-families
Tune in to FOX 10 Phoenix for the latest news:
Get breaking news alerts in the FOX 10 News app. It is FREE! Download for Apple iOS or Android.