Pregnant woman, teens hurt in Phoenix shooting
PHOENIX - Police are investigating a shooting in a Phoenix neighborhood that left four people injured, including a pregnant woman and two teenagers.
Phoenix Police say officers responded to reports of shots fired just before 11 p.m. on Jan. 15 at a townhome near 48th Street and Broadway Road.
"The caller stated there were multiple shots heard and people screaming," Sgt. Philip Krynsky said.
When officers got to the scene, they found four people – two women, one of whom is pregnant, and two teen girls – who had been shot. The victims were hospitalized with non-life-threatening injuries.
There were other people inside the home when the shooting broke out, but no other serious injuries were reported.
No arrests in connection to the shooting have been made.
If you have any information, you're asked to call police at 602-262-6151 or Silent Witness at 480-WITNESS.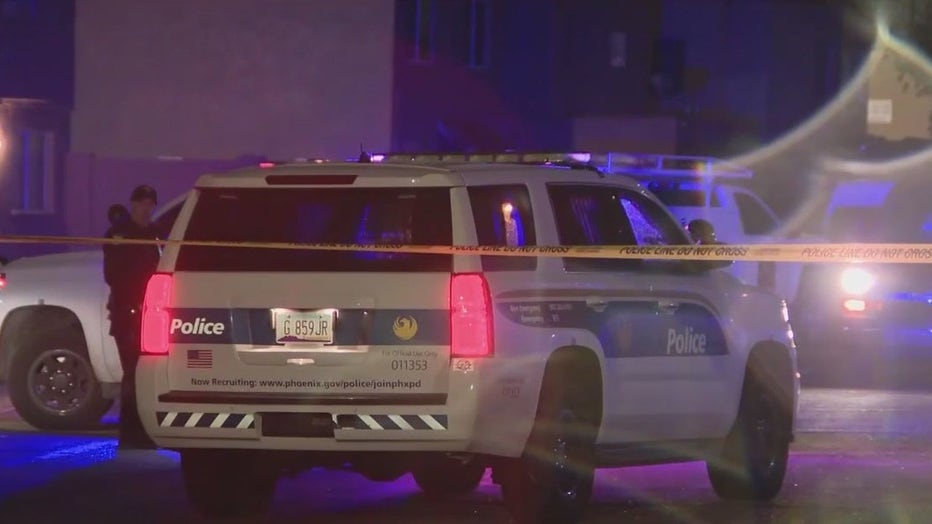 A shooting at a Phoenix townhome on Jan. 15 left four people hurt, including a pregnant woman and two teenagers.