Prescott Police warn of potential phone scam after couple purchases $13,000 in gift cards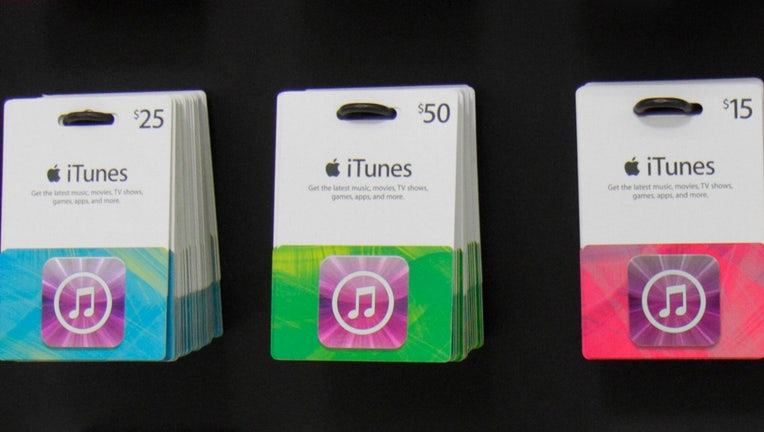 PRESCOTT, Ariz. - The Prescott Police Department says they recently investigated a fraud report involving pre-paid iTunes and Walmart gift cards after a local victim said a person who claimed to be an Apple Technical Support employee contacted him.
According to PPD, the male caller claimed the victim's Apple account, along with his wife's account had been hacked and there was a risk to their personal information being compromised.
In order to recover the accounts, the caller stated that the couple would need to purchase iTunes and Walmart gift cards and they would be reimbursed after the accounts were restored. Over two days, the couple purchased $13,000 worth of gift cards and provided the card numbers to the caller.
After unsuccessful attempts to seek reimbursement, the couple contacted Apple directly and learned the call was fraudulent.
"The Prescott Police Department would like to urge our community to remain vigilant about these and similar phone scams in which the caller claims to be from a reputable business or company," said Officer Shean M. Hilton. "No reputable business or agency will ever ask you to purchase gift cards in lieu of payment for any product or service."
The Federal Trade Commission says if you paid a scammer with a gift card, prepaid card, or cash reload card, contact the company that issued the card right away. Tell them you paid a scammer with the card, and ask if they can refund your money. The sooner you contact them, the better the chance they'll be able to get your money back.
For iTunes cards, call Apple Support at 1-800-275-2273. Say "gift card" to connect with a live representative. Ask if the money is still on the iTunes card. If so, Apple can put a freeze on it. You might be able to get your money back from them. Keep the iTunes card itself and your receipt for the iTunes card.
Learn about iTunes gift card scams and how to report them: https://support.apple.com/itunes-gift-card-scams
Walmart gift card information: https://www.walmart.com/cp/gift-cards/96894
Here are some other ways you can protect yourself:
If someone threatens a lawsuit or arrest if you do not pay, call the police. If it sounds too good to be true, it probably is.

Scammers play on your emotions to victimize you: Fear, worry, love, excitement, joy, embarrassment and they induce great stress.

Do not be pressured by anyone to make a decision.

Do not respond to unsolicited telephone offers (or e-mails). If someone wants to sell you something you didn't plan to buy, say no and hang up.

Never pay/give money to someone promising you will get even more money back (or receive a free gift).

Never provide personal information such as bank account numbers, credit card numbers, debit card numbers, social security numbers or any other personal information to those who call under these types of circumstances. Never "confirm" personal information, it is a trick to get it from you.

Scammers have evolved with technology. They create fake websites, companies and e-mails so when you diligently research who they are, they appear real.

Scammers also spoof their phone numbers so your caller ID will show a real law enforcement or government agency or company phone number. This way, when you research it, you find the number actually does belong to an agency, and drop your guard.
Report anything suspicious to the police and/or the Federal Trade Commission (FTC). Join the National Do Not Call Registry and consider not listing your number in the phone book. Periodically research common scams online. Many sites such as the FTC, IRS and Federal Communications Commission contain information to help protect you.