Stories of Perseverance: Arizona burn survivors traveled to Africa for days-long trek up Mount Kilimanjaro
PHOENIX - "It was surreal. The most amazing experience I could have ever had," said Isabella McCune. "I didn't even know if I'd be able to go back to what I would do before, if I'd still be able to run around."
It has been said that life is full of mountains, with ups and downs, along with plenty of bumps along the way.
That is certainly true for McCune, in more ways than one.
Her story of perseverance and survival began on St. Patrick's Day in 2018.
"We had a neighborhood gathering," McCune recalled. "We had a fire pit, and it would not light, and a gas can without a flame arrester exploded."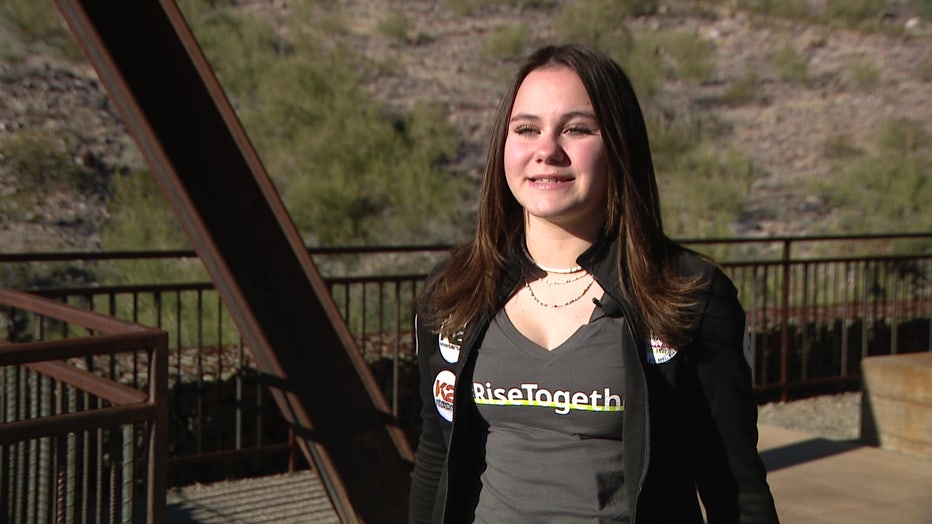 McCune suffered burns to over 65% of her body, and spent nine long months at the Arizona burn center.
"On the actual day it happened, I did not feel anything because my body was in so much shock, but I do remember in the hospital, after the surgeries, dressing changes, I remember that part," said McCune. "I had to just slowly learn how to walk. Baby steps, and just take small little walks, and I do remember the first time I got to walk. I walked to my mom."
The road to recovery, McCune said, was hard.
"I kind of just tried my best to keep going. Told myself to worry about today, and yesterday was yesterday, tomorrow's tomorrow, and worry about what's happening now," said McCune.
In the years since the accident, McCune progressed from slowly inching her way across a small hotel room to hiking one of the world's tallest mountains: Mount Kilimanjaro.
"I never would go hiking before, and now I hiked Mount Kilimanjaro," said McCune.
Standing at 19,341 feet (~5,895m) Mount Kilimanjaro is located in the East African country of Tanzania. During the Summer of 2022, McCune hiked the mountain, alongside other burn survivors.
"There's nothing to describe it," said Jason Nelson, who was also on the trip. "It's like a once in a lifetime."
Nelson was burned from his waist to his face in a natural gas explosion nearly 10 years ago.
"I had a long journey. It took almost four years to fully recover," said Nelson. "Numerous surgeries. Physical therapy. Emotional therapy on top of it, but I recovered."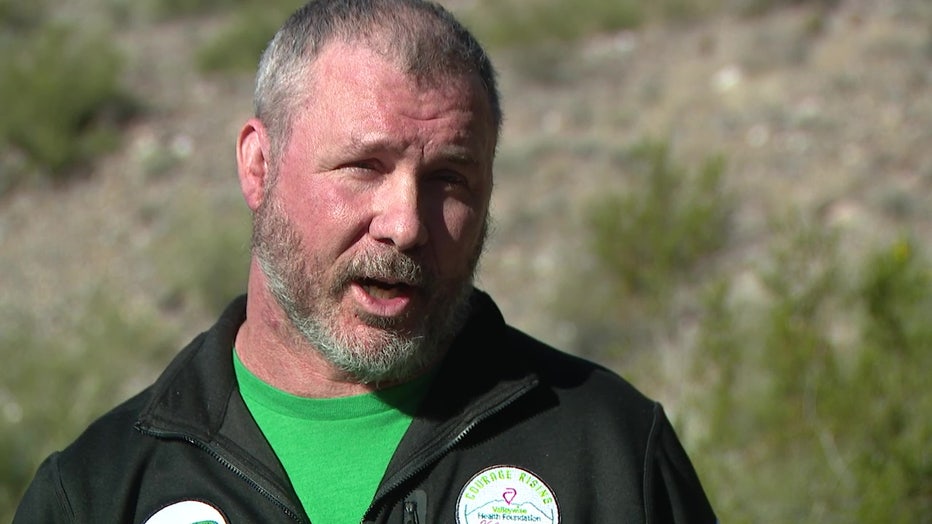 For many of those on the trip, they prepped for the mountain by hiking local trails in Arizona. Mount Kilimanjaro, however, turned out to be much steeper, longer, and more thrilling than anything they could have imagined here.
"We hiked every other weekend," said Nelson. "We've done hikes throughout the Valley for two years, just to get ready.'
"I trained right in the beginning, so for the two years, I got to train with everybody," said Christin Lipinski. "We got to become a family with the survivors and supporters."
The trek up Mount Kilimanjaro took five-and-a-half days. Some days, the terrain was smooth, while on other days, it was very, very rough.
"The trail was different every day," said Nelson. "It went from boulder-y to rocky to more of a moonscape, so it changed everyday. We went in four different climate zones."
After braving rain, dust, rocks and the altitude, the survivors eventually made it to the summit.
"It was a really early morning, but it was just so amazing," said McCune. "Being able to walk, and we saw the sunrise as we got closer to the top, and it was the most beautiful sunrise I'd ever seen. At night, you could just see all the stars. It was so awesome. I just loved it. It was so amazing."
"I think back to my accident, thinking I would never hike again," said Nelson. "So many years later, to stand at the summit of Mt. Kilimanjaro, it's life changing."
The long journey turned out to be a valuable experience, in more ways than one. The hikers raised more than $400,000 for the new Arizona Burn Center. The initiative was led by Dr. David Foster, who joined the survivors on the hike.
"To see them accomplish something that for people who are not burned is difficult, challenging," said Dr. Foster. "Most of them did it pretty gracefully and easily too."
McCune, Nelson, Lipinski and the rest of the crew were greeted by Tanzanian natives at the top, as well as at the bottom. It was a celebration of one journey complete, and the many journeys yet to come.
For McCune, she said while her life will never be the same again, her scars are a part of her.
"If I'm able to go and become a burn nurse, show my scars and tell them that I've been through it, let them know that they're not alone, that just will help them so much," said McCune.
In the meantime, McCune plans to continue sharing her story, taking things day by day, one step and one mountain at a time.
Read More Only On FOX Special Report Stories