Teen boy rescued after falling into mine shaft in New River area
PHOENIX -  Firefighters rescued a teenage boy from an abandoned mine shaft after he fell about 50 feet (15 meters) while driving an all terrain vehicle in a desert area the northern outskirts of metro Phoenix.
The 17-year-old boy was taken by helicopter to the hospital for evaluation Friday night after being pulled out of the shaft near New River.
According to FOX 10's Matt Galka, who was at the scene of the rescue, the 17-year-old was reportedly somewhat responsive by the time he was pulled out of the shaft, but the extent of his injuries remain unknown.
According to officials with MCSO, the 17-year-old was riding a quad when he fell in the shaft.
Rescuers arriving at the scene found the boy at the bottom of the shaft with the ÄTV on top of him.
Officials with Daisy Mountain Fire and Medical say their crews, along with firefighters from Phoenix, Glendale, and Peoria took part in the rescue.
The Arizona State Mine Inspector's Office says there are thousands of abandoned mine shafts and other openings across the state.
The Associated Press contributed to this report.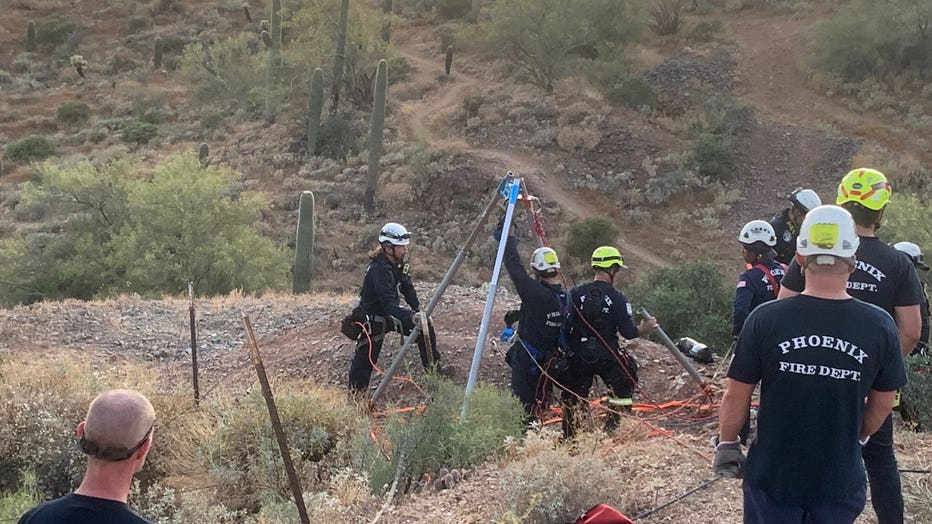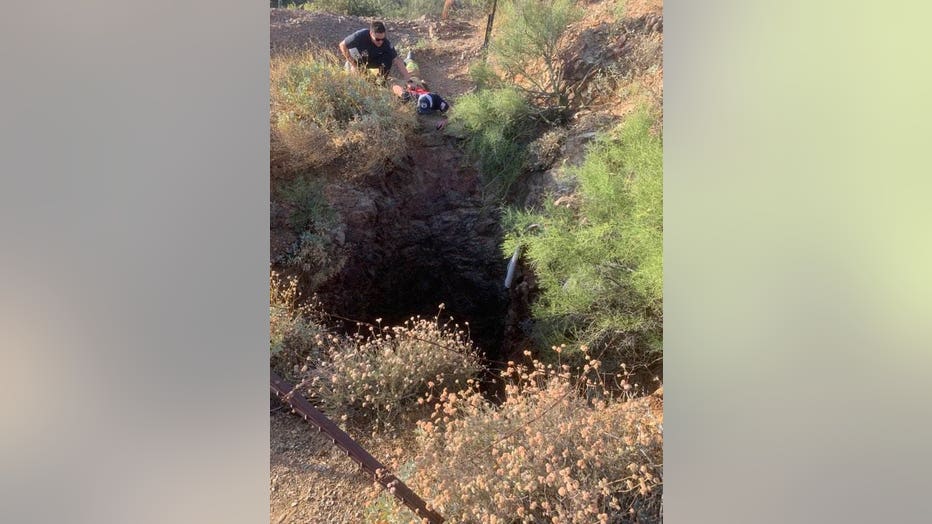 (Click here if you can't see the interactive map)
This story is developing. Please check back for updates.