Truckers talk about creepy sighting, ex-Navy pilot reports seeing UFOs: This week's top offbeat headlines
From a murderer returning to the crime scene to drunkenly tell police what happened to scientists creating baby mice with cells from two males, there was no shortage of intriguing tales this week:
1. Truckers at the center of a chilly sighting along State Route 87 speak out: It all began with a truck driver sharing footage of a chilly sighting along an Arizona highway, and in the days since the video was taken, many people have seen and commented on it. The truck driver whose camera captured the spooky moment is now speaking out.
2. Watch: Surreal 'hair ice' grows from dead branch on frozen Washington morning: Nature photographer Mathew Nichols just spent a few chilly nights in the woods of northwestern Washington documenting the surreal formation of "hair ice," which can be found when conditions are just right in the winter.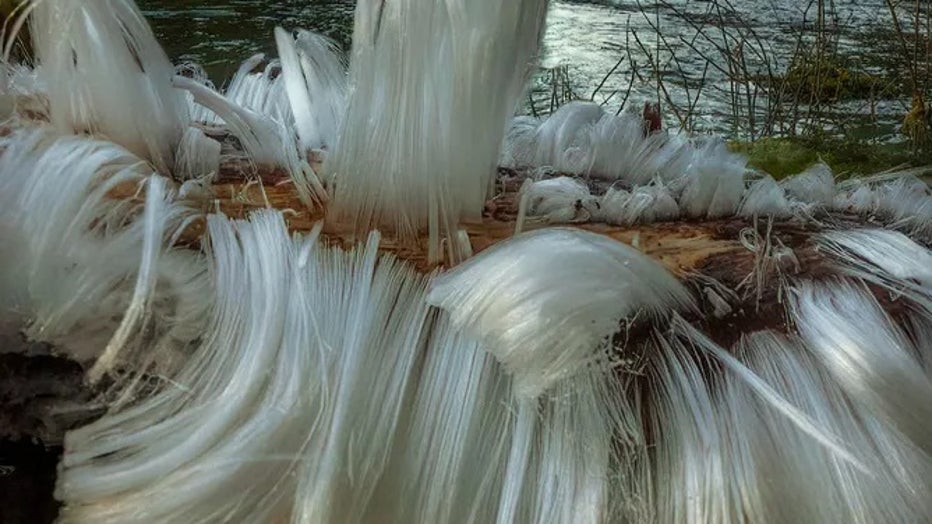 "Hair Ice" grows on a dead branch in the woods of northwestern Washington in March. (Mathew Nichols Photography / FOX Weather)
3. Man sentenced to life in prison after returning to murder scene to drunkenly tell police 'what happened': In the video, Marek Hecko approaches the crime scene while "heavily intoxicated." He begins telling officers that he knows what had happened and that he can help.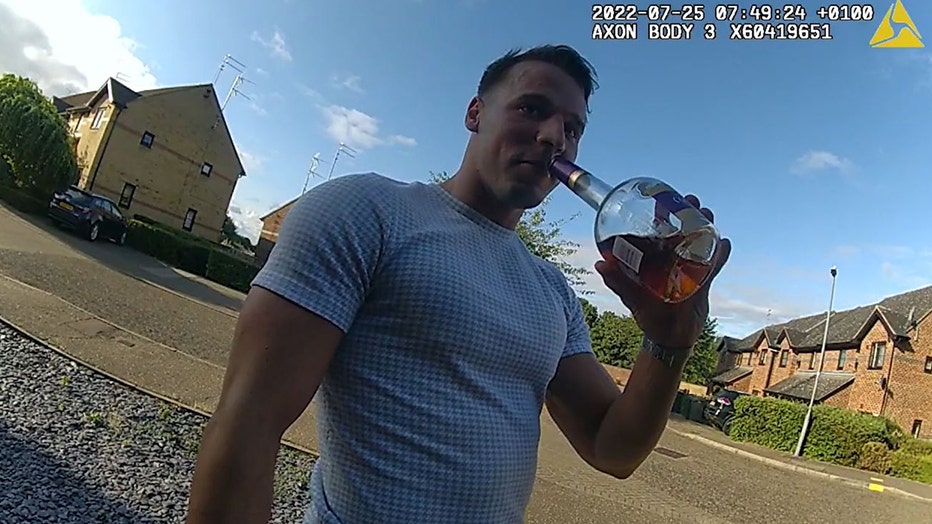 4. Scientists create baby mice with cells from 2 males for 1st time: This raises the distant possibility of using the same technique for people.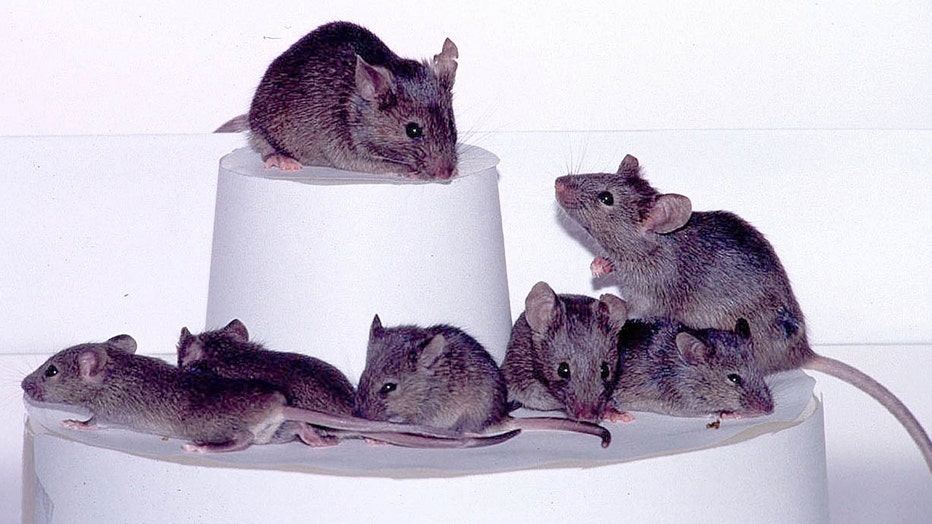 Three Generations Of Cloned Mice. The Second Level Combines Both The Second And Third Generations, Demonstrating The Magnitude Of The Process, A Result Of A New And Relatively Simple Cloning Technique Discovered By Scientists At The University Of Haw
5. Iconic 'tequila worm' in mezcal bottle is not really a worm – here's what it is: For decades, the mezcal worm, commonly known as the "tequila worm," has been placed inside bottles of mezcal as a marketing strategy to enhance the flavor and color of the drink. 
6. Ex-Navy pilot who's seen UFOs in flight calls for investigations of aerial phenomena: 'We need to be curious': Former Navy pilot Ryan Graves is calling on government agencies to investigate UFOs in the skies above the U.S. or risk a threat to "national security."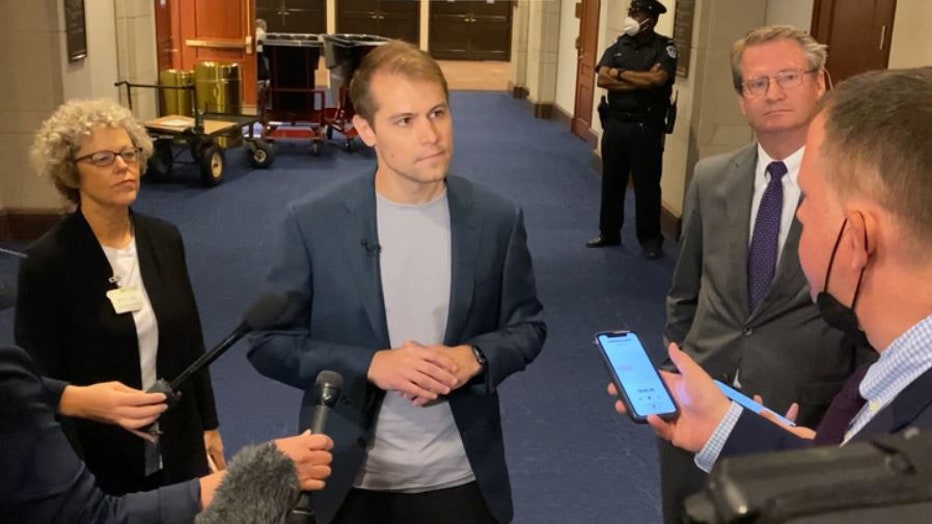 Former Navy fighter pilot Ryan Graves speaks to reporters after a House Intelligence subcommittee hearing on UFOs, officially called unidentified aerial phenomena, on May 17, 2022. (Tyler Olson/Fox News)
7. Utah bank robber steals $1, demands to go to federal prison: report: The suspect took the money and refused to leave the bank, Utah police said.
8. 'Ugly' Orlando shelter dog that went viral gets adopted, has surgery on eyes: See how she looks now: "This FAMOUS sweet girl that no one wanted, and then everyone wanted, found her PERFECT FOREVER HOME!!" the rescue wrote.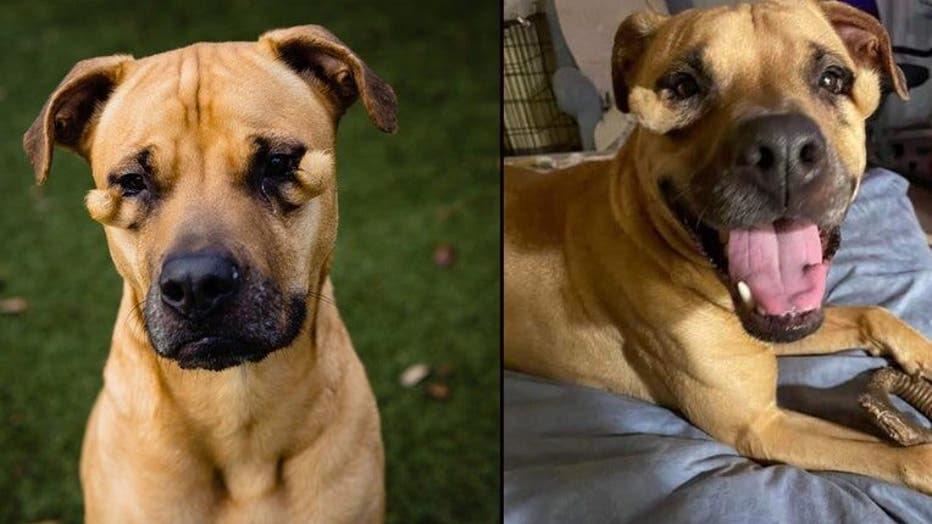 Orange Co. Animal Services
9. Judge orders man to pay ex-wife over $200K for 25 years of housework: The woman claimed her dedication to the housework left her without career prospects.
10. Infant Buddha found in Australia originated from Ming Dynasty, expert says: The artifact was discovered along a road in Shark Bay, Western Australia.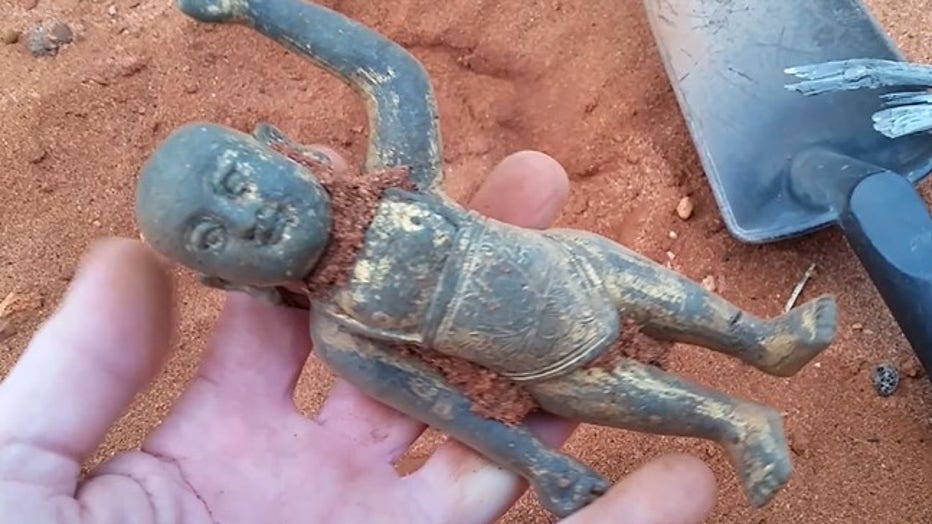 An infant Buddha found in 2018 was recently confirmed as dating back to the Ming Dynasty with an estimated value of $119,310.