Arizona police officer slams 'crybaby' NFL anthem protesters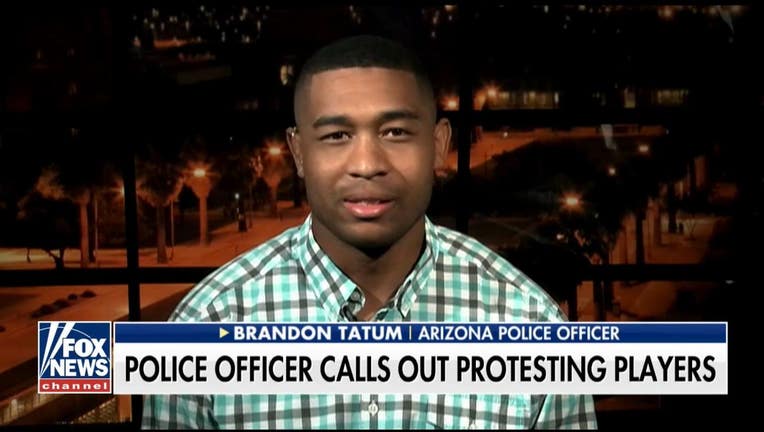 article
(FOX News) -- An Arizona police officer is going viral after he slammed "crybaby" NFL players who refuse to stand for the national anthem. In a video posted to YouTube, Tucson Police Officer Brandon Tatum said the anthem and the American flag represent hard work, dedication and sacrifice.
"You have these people who turn around and take a knee and want to attribute all the negativity to the flag and the anthem, but don't want to attribute the positive," Tatum said.
>>VIDEO: Officer calls out NFL protesters in viral video
He said that NFL athletes play a game for a living, while real heroes in the real world risk their lives to protect the United States and its citizens.
On "Fox & Friends," Tatum said he posted the video, which has been viewed tens of thousands of times, because he believes disrespecting the flag and anthem is "spitting in the face" of those heroes.
"It makes me very upset, and I believe it's unacceptable," Tatum said.
Read more + video at FOXNews.com
Watch the latest video at video.foxnews.com