Battle of the bullpens - Dodgers get home win in 18-inning World Series Game 3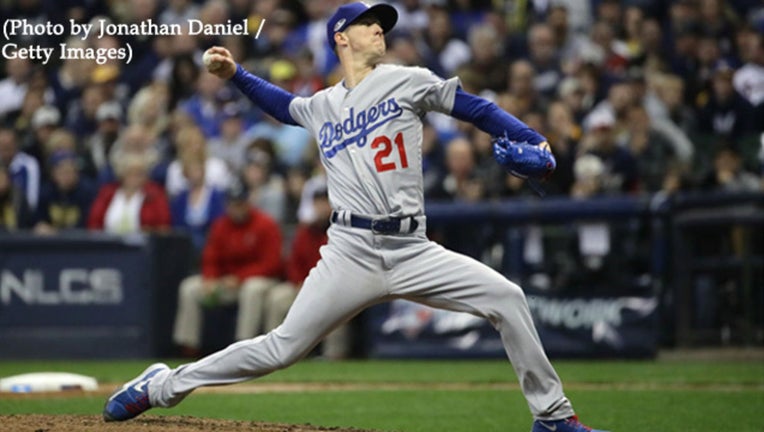 LOS ANGELES (AP) - The World Series shifts to Los Angeles on Friday night for Game 3 and the Dodgers are hoping a warm welcome home to help the team reverse a 2-0 deficit, while the Red Sox hope to stay hot in California. Walker Buehler starts for the Dodgers against Rick Porcello. Buehler flew home from Boston ahead of his team to prepare for the outing.
Red Sox slugger J.D. Martinez is expected to be a game-time decision going into Game 3 after he rolled his right ankle while rounding second base on a double during Game 1 on Tuesday. Martinez is Boston's primary designated hitter, and the DH spot won't be used for the games at the National League park. But he has also started 57 games in the outfield this season.
Joc Pederson hit a solo home run of Porcello in the bottom of the third inning with two outs to give the Dodgers a 1-0 lead.
Jackie Bradley Jr. hit a solo home run of his own off Kenley Jansen to tie the game at 1-1.
An Eduardo Nunez single scored Brock Holt to give the Red Sox a 2-1 lead in the top of the 13th inning, but a Yasiel Puig single drove home Max Muncy to tie the game at 2-2 in the bottom of the 13th inning.
Muncy hit a solo home run in the bottom of the 18th inning to win the game for the Dodgers 3-1.