Cardinals lose star RB David Johnson to dislocated wrist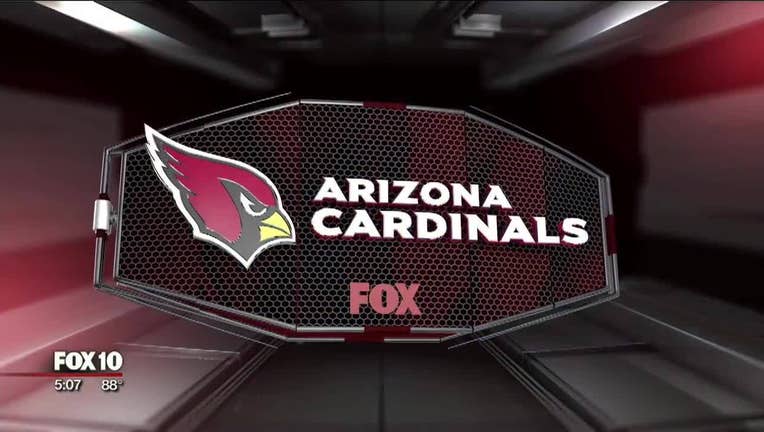 TEMPE, Ariz. (AP) - Arizona Cardinals coach Bruce Arians says star running back David Johnson has a dislocated wrist that probably will require surgery.
Arians says Johnson is seeking a second opinion. If the original prognosis is confirmed, the injury is the same as the one that sidelined rookie T.J. Logan in the preseason.
While he didn't give a timetable for Johnson, Arians says Logan is expected to be sidelined eight to 12 weeks.
Arians says the injury occurred late in the third quarter of Sunday's 35-23 loss at Detroit, when Johnson was hit hard after a catch at the Lions' 3-yard line. The next and final time Johnson touched the ball, he fumbled at the Cardinals' 10-yard line.
The news was a little better on starting left tackle D.J. Humphries, out one to two weeks with a strained knee.
___
For more AP NFL coverage: www.pro32.ap.org and www.twitter.com/AP_NFL