New details on DUI arrest of Cardinals GM Steve Keim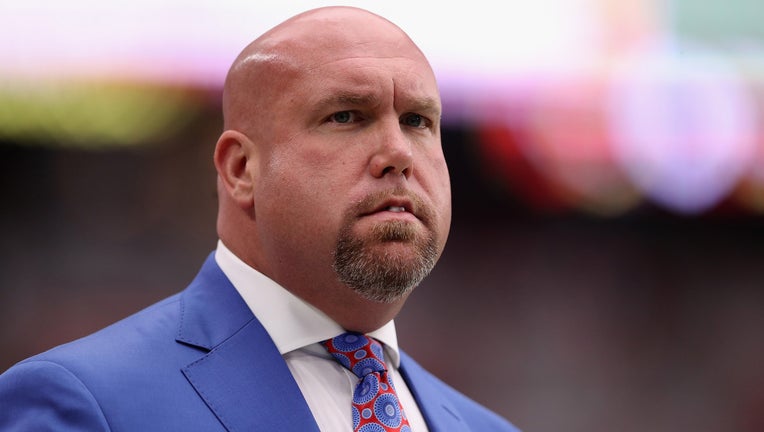 CHANDLER, Ariz. (KSAZ) - Arizona Cardinals general manager Steve Keim was arrested for DUI on July 4, according to Chandler police.
Chandler police Sgt. Daniel Mejia confirmed the arrest to FOX 10 News. Officers say Keim was processed and released the same night.
According to a police report, Keim was observed driving erratically in Chandler and after being pulled over, Keim identified himself to an officer as the "director of security" for the Cardinals.
The report states that there was a strong odor of alcohol coming from Keim's vehicle and that the Cardinals general manager had "bloodshot and watery" eyes and slurred speech.
Keim told the officer he was coming from a friend's house and that he had drank two beers while eating pizza.
When asked to participate in certain field sobriety tests, Keim told the officer he could not do so because he had a "bad knee."
Keim also told the officer he worked with Sean McKenzie, and in the police report the officer he believed Keim was referencing Officer Sean McKenzie, who was killed in an off-duty vehicle collision.
Keim was arrested for DUI and later released.
Keim became general manager of the Arizona Cardinals back in 2013 and released a statement following his arrest:
"I truly regret my incredibly poor judgment and inexcusable actions. Everyone associated with the NFL and its teams is held to a high standard of behavior and I obviously failed to meet that. I sincerely apologize to our organization and its fans as well as to my family. I accept full responsibility for my actions and hold myself completely accountable. Moving forward, I will take the steps to ensure that I never put myself or the Cardinals in this type fo situation again."
The Cardinals team also released a statement, which reads: "We are aware of the incident on Wednesday involving Steve Keim. He fully recognizes the seriousness of the situation and that this type of behavior is unacceptable and inexcusable. Steve immediately alerted the team who in turn reported it to the NFL as required under the league's Personal Conduct Policy. We are continuing to gather information and will handle the matter appropriately and in accordance with all league policies as well as within the legal system."