Suns fan donates to Wisconsin charity, notes Milwaukee generosity
MILWAUKEE - Milwaukee, you've welcomed the world with open arms – and as we revel in the excitement of our World Champions, the Milwaukee Bucks, we should also be proud of an accomplishment made off the court. 
A lot of mail gets sent to Feeding America Eastern Wisconsin, but rarely does it make everyone there stop what they're doing. 
"I'll tell you when that note got opened, a person ran into a room and said, 'everyone you have got to see this gift!'" said Scott Marshall, Feeding America Eastern Wisconsin VP of Development & Communications.
"I really just felt like everyone in Milwaukee was so kind to me," said Adam Richardson.
Richardson lives in Richmond, Virginia but is a Phoenix Suns fan; so much so that he and his mom came to Milwaukee to attend Game 3 of the NBA Finals.
"From the people at the hotel, to the people in the places we ate, the guy sitting next to me at the game was like the nicest guy I've ever met in my life," said Richardson.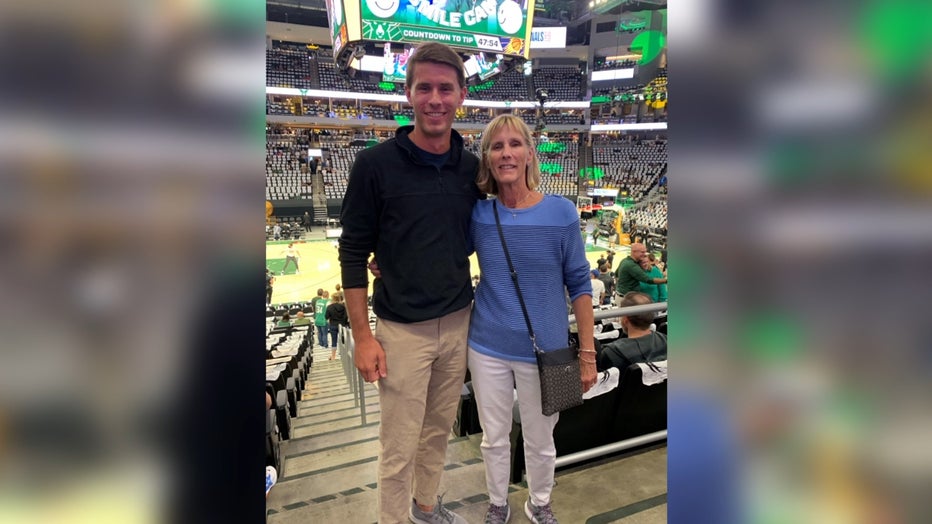 Adam Richardson and his mom
During his first visit to the Cream City, Richardson was struck by the way Milwaukeeans greeted strangers – even the ones wearing orange and blue. 
"I just thought back to how I could maybe do my part to thank the people of Milwaukee," said Richardson.
That gets us to the piece of mail we mentioned above – a note from Richardson to Feeding America Eastern Wisconsin:
"Hello. I am a Phoenix Suns fan who flew up from Richmond, VA to Game 3 of the NBA Finals on Sunday and was so touched by the kindness and hospitality of the people of Milwaukee that I wanted to contribute in their honor to help the city. Go Suns, but thank you Milwaukee for your incredible generosity!"
Adam Richardson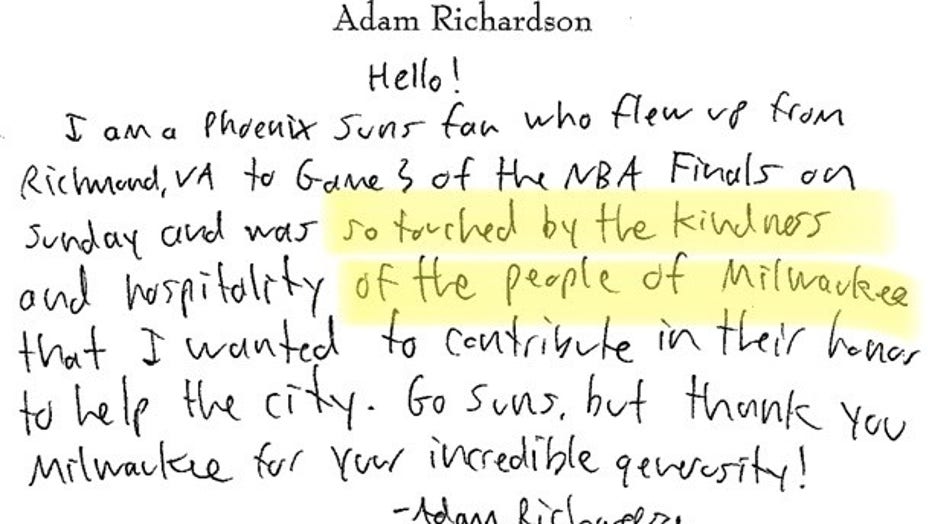 Adam Richardson's note to Feeding America Eastern Wisconsin
Richardson wrote that he was 'so touched by the kindness of the people of Milwaukee,' he wanted to contribute a gift 'in their honor.'
A check for $1,000 to Feeding America will stretch to 3,000 local meals. 
"I mean that's just a real game-changer," said Marshall.
Game 3 was also a game-changer for the city – as it turned things around for the Bucks.
Adam's team may have lost, but what he found was the respect of the people in Milwaukee. 
"They just had their hearts broken," said Marshall. "That says so much about his character, and about the character of the city we live in."
"We're ecstatic that we can in turn help you guys for an experience you helped us have, so thank you," said Richardson.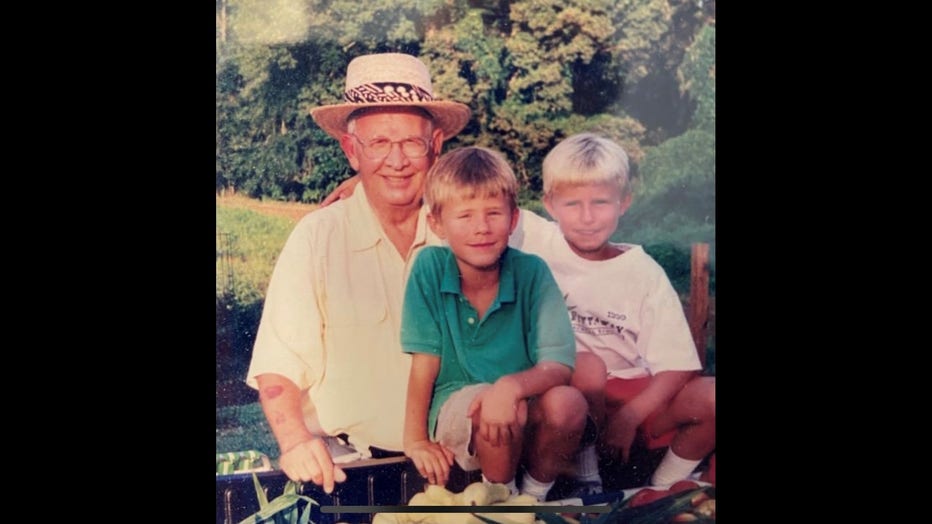 Adam Richardson and his grandfather, Jim Holmes
Richardson chose to donate to a local food bank, as the cause is close to his heart. In the nineties, Richardson's grandfather started a garden in Winston-Salem, North Carolina to provide fresh produce to local food banks. To this day, the Betty and Jim Holmes Food Bank Garden supports various organizations, including the Second Harvest Food Bank in North Carolina. 
Learn more about how to support Feeding America Eastern Wisconsin and its mission by clicking HERE.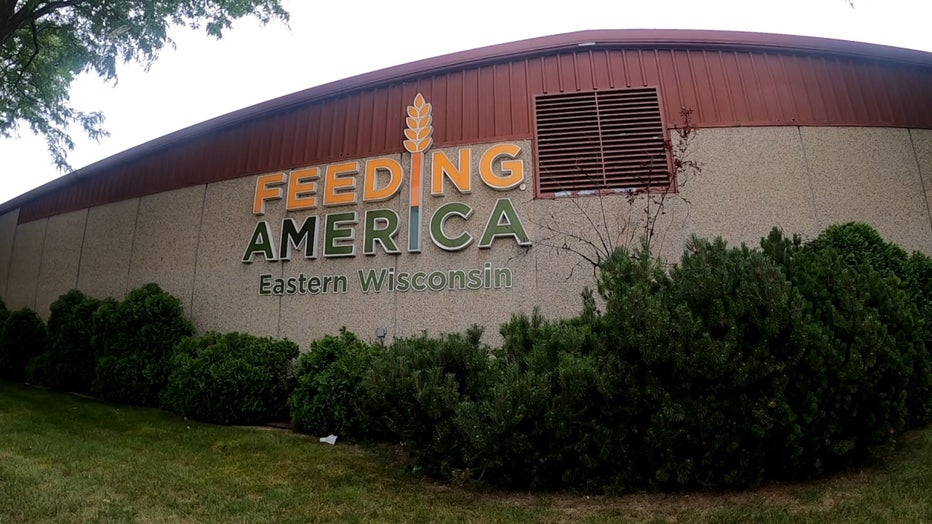 FREE DOWNLOAD: Get breaking news alerts in the FOX6 News app for iOS or Android