Phoenix bar security guard shot and killed by man he refused to let in, police say
PHOENIX - Phoenix Police say two men are dead following a shooting at a bar early Sunday morning and investigators say it likely stemmed from one of them being denied entry into the business.
The shooting happened near 48th Street and McDowell Road around 1:30 a.m. at the Breakroom Bar and Grill. There, officers found Jordan Davis, 35, in the parking lot with injuries from being shot.
Police say Davis was a security guard at the bar and was shot by Daniel Stuart, 34, who he reportedly refused to let into the bar. Stuart reportedly left the bar before officers arrived.
"Witnesses told the officers there was another man at the scene that was involved in the shooting. The man was identified as another security guard working at the bar. He was detained and cooperated with the investigation," police explained, but he was released after being interviewed.
Davis died at the hospital shortly after the shooting. As for Stuart, police say he arrived at a hospital with several gunshot wounds and died not long after.
"Detectives from the Homicide Unit responded to process the crime scene and interview witnesses," police said. "Once the investigation is complete, the case will be submitted to the Maricopa County Attorney for review."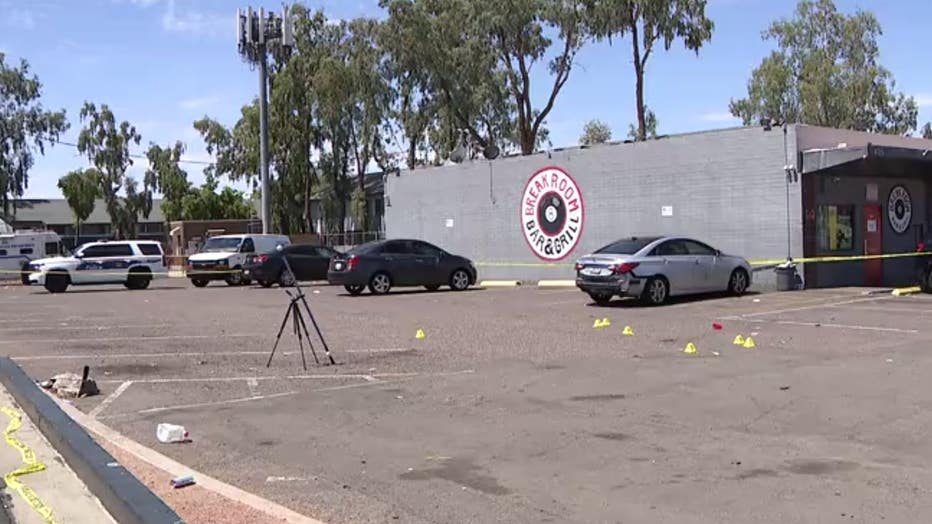 The scene of a shooting at Breakroom Bar & Grill
More Arizona headlines