Hit-and-run driver arrested after serious I-10 crash in Goodyear
GOODYEAR, Ariz. - An arrest has been made after a hit-and-run crash left a man with life-threatening injuries on Interstate 10 near Dysart Road in Goodyear on July 3.
Investigators with the Arizona Dept. of Public Safety said the incident began when a man in a black pickup truck lost control of his vehicle, causing it to spin out into the leftmost lanes of the freeway.
The driver and a witness tried to navigate and push the truck out of the roadway, officials said.
That's when a small gray passenger car hit the rear corner of the stranded vehicle, launching the truck driver into the air. It sent the pickup into the median, and the vehicle burst into flames.
The truck driver was left with critical injuries. Meanwhile, the driver of the gray car fled.
On the evening of July 4, 30-year-old Juan Caraveo turned himself into Goodyear Police and reportedly admitted to DPS detectives that he was the hit-and-run driver.
Caraveo faces numerous charges, including aggravated assault, criminal damage and leaving the scene of an injury collision.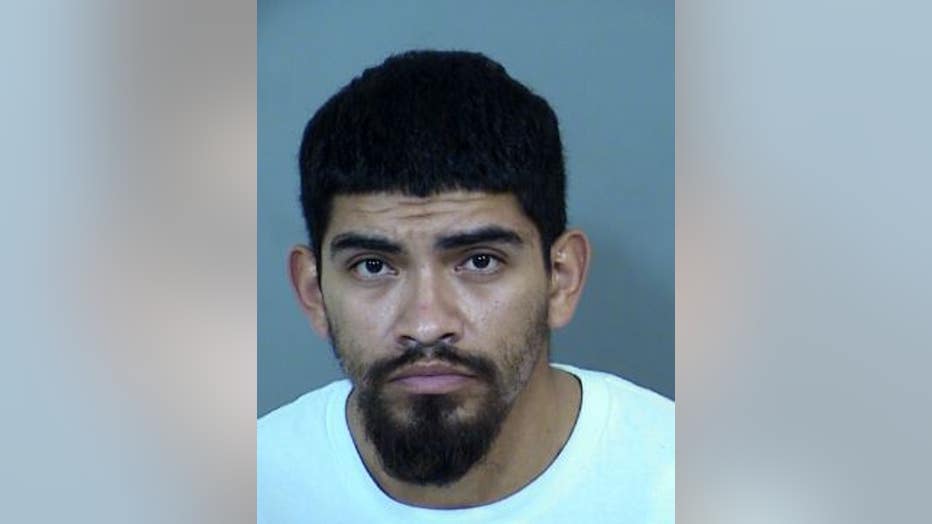 More Arizona headlines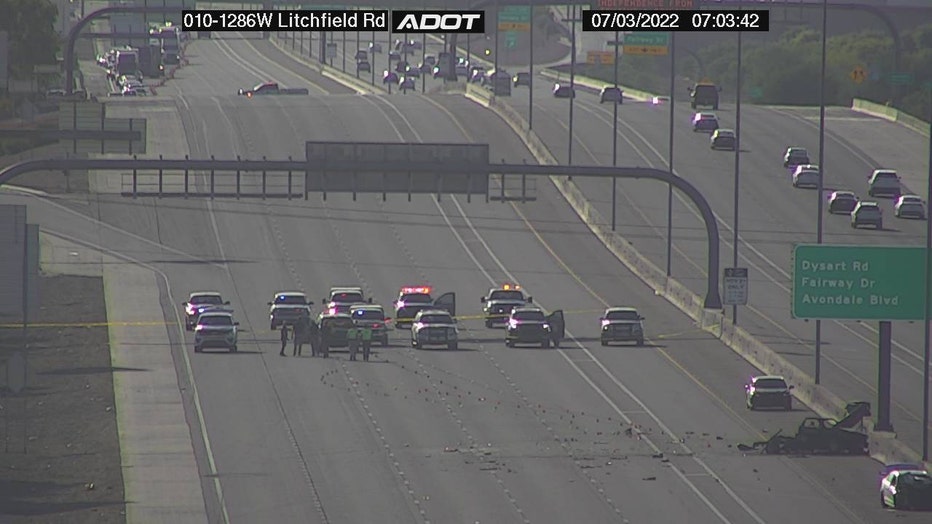 The scene of a serious crash on I-10 near Dysart Road.